Integrated Marketing for Less
Multichannel marketing may sound complicated—and it certainly can be when not approached in a coordinated way. However, the term "multichannel" when combined with "marketing" simply refers to using a variety of tactics and platforms to reach your current and prospective customers with your messaging.
And, the good news is that you're probably engaged in multichannel marketing today, even if you have a relatively small business.
So, What is Multichannel Marketing?
The best way to answer this question is with an example.
You probably have a company website and social media pages that you update with information about your services and maybe special events and promotions, right? Those are two distinct marketing channels.
Perhaps you also do print ads for your single retail store location—that's two more unique channels (the ads plus your actual storefront).
Surprise—you're doing the work of multichannel marketing by utilizing those multiple resources!
Of course, you may not be getting the results you would like, and perhaps you're not exploring every possible channel that may work well for your particular business. Worse yet, you could be overspending on ineffective channels when there are better and more affordable ways to connect with your desired audiences.
Today's post offers a brief overview of some of the channels you may not have considered—all of which are not difficult to add to your current marketing strategy.
Plus, when you work with us here at The H&H Group, we can help you save money on a few of the best (but traditionally costly marketing efforts)—such as direct mail and various types of exterior signage—whether you're looking to retain current customers or attract new ones.
Why is Multichannel Marketing Important?
In short, the value of multichannel marketing is giving your customers a choice of how they connect with you or learn about your services—it's meeting them where they are, wherever they happen to be. And coordinating your efforts, so all of these channels are working for you—together—is the real key.
But back to that idea of giving customers choice. Creating multiple ways for customers to interact with your business improves the overall customer experience, which will ultimately lead to increased satisfaction and loyalty. This benefits you in the all-important word-of-mouth marketing channel, which can be difficult to directly control.
Of course, when you're dedicated to being excellent at your work—and engaging in all of your marketing efforts—your customers will appreciate your efforts!
The Best Marketing Channels for Small Business
While there is a long list of potential channels to explore for your marketing efforts, the following are ones that work well for smaller businesses. Are you taking full advantage of all of these opportunities to connect with your customers and audiences?
Social Media Marketing
One of the biggest benefits of social media marketing is its low barrier to entry. It can also pack a lot of bang for your marketing buck. Though many platforms like Facebook and Instagram are much more "pay to play" in recent years—meaning that you definitely have to spend money to boost posts and place purpose-built ads that people will actually see—your potential return on investment for social media marketing is still quite high.
Not sure how to get started or looking for ways to improve your results on social channels? Consider hiring a social media marketing professional to help you. It also helps to have great stories to tell that are interesting and inspiring to your target audiences. Aim to post things that people will want to engage with (aka like, comment on, and share with their friends).
Blogging
While more time consuming than social media marketing, having—and regularly updating—a blog (like this one!) on your website is good for what digital marketers call SEO (search engine optimization). It can also be relatively low cost if you have someone on your staff who is a capable writer. More often you may need to outsource this work to freelancers or marketing agencies who will assure that you're getting the best possible value from producing this kind of content.
Direct Mail
Here in 2019, many business leaders wonder whether direct mail is still worth it. But with new mailing tools that allow excellent targeting—especially for those businesses that rely on a localized customer base—marketing via good old fashioned "snail mail" can be extremely valuable.
However, DIY-ing a physical mailing campaign is usually a bad idea. Though it may seem like mailing and posting hundreds or thousands of pieces might be less expensive if you do it all yourself, that's actually a big myth. You'll want to work with an expert print and mailing resource to make sure you can meet your goals with less frustration and wasted effort. Plus, with the digital printing technology now available, you may be surprised just how affordable your printed materials can be!
Email
Another lower-cost marketing channel is email. While this tactic does require you to sign up with a 3rd party service provider, you generally don't need a lot of technical knowledge today to design and send professional-looking emails to specific groups of new or existing customers. You can even create campaigns that send on a regular schedule or that are triggered by particular events—say, a sale through your website—so you don't even have to think about your efforts very often.
Properly Branded Physical Locations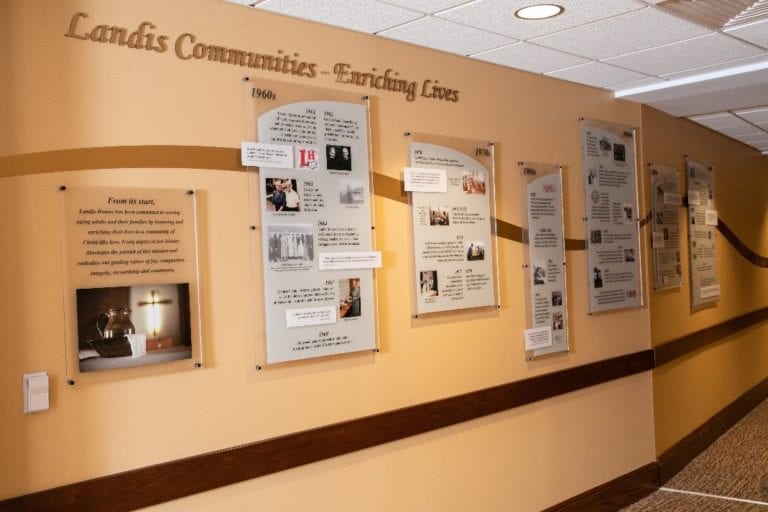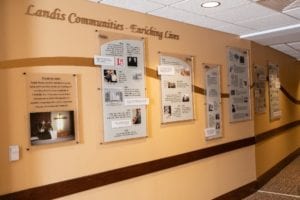 If you have a physical storefront or showroom, you have a fantastic marketing channel that you may be underutilizing today. For instance, are you getting the most possible mileage out of your POP (Point of Purchase) displays?
How about the interior signage within your customer-facing areas? Even if you're a purely service-driven operation with no retail operations in your office, you may be missing an opportunity to better brand your space with things like wall murals and art that help tell your story to visitors.
Event Marketing
Do you present at tradeshows for your industry or host events to entice new customers? Or maybe you just do a few special sales promotions per year that you'd like to advertise more heavily? It's true that events of all kinds are often a whirlwind of activity, and you may be missing opportunities to maximize your participation or hosting efforts to get better results.
Unless you have a substantial internal marketing department and large budgets, you'll want to consult event marketing pros—like The H&H Group—to help you make sure your events are working well for you. We can help with everything from planning to execution to post-event follow-up work.
Need Help Achieving Your Print and Event Marketing Goals?
Here at The H&H Group, we're Central PA's experts at maximizing value while helping our customers exceed their goals in a number of mission-critical marketing channels. And we can help you with order fulfillment and mailing, too! Simply get in touch and tell us a little bit about your current projects!