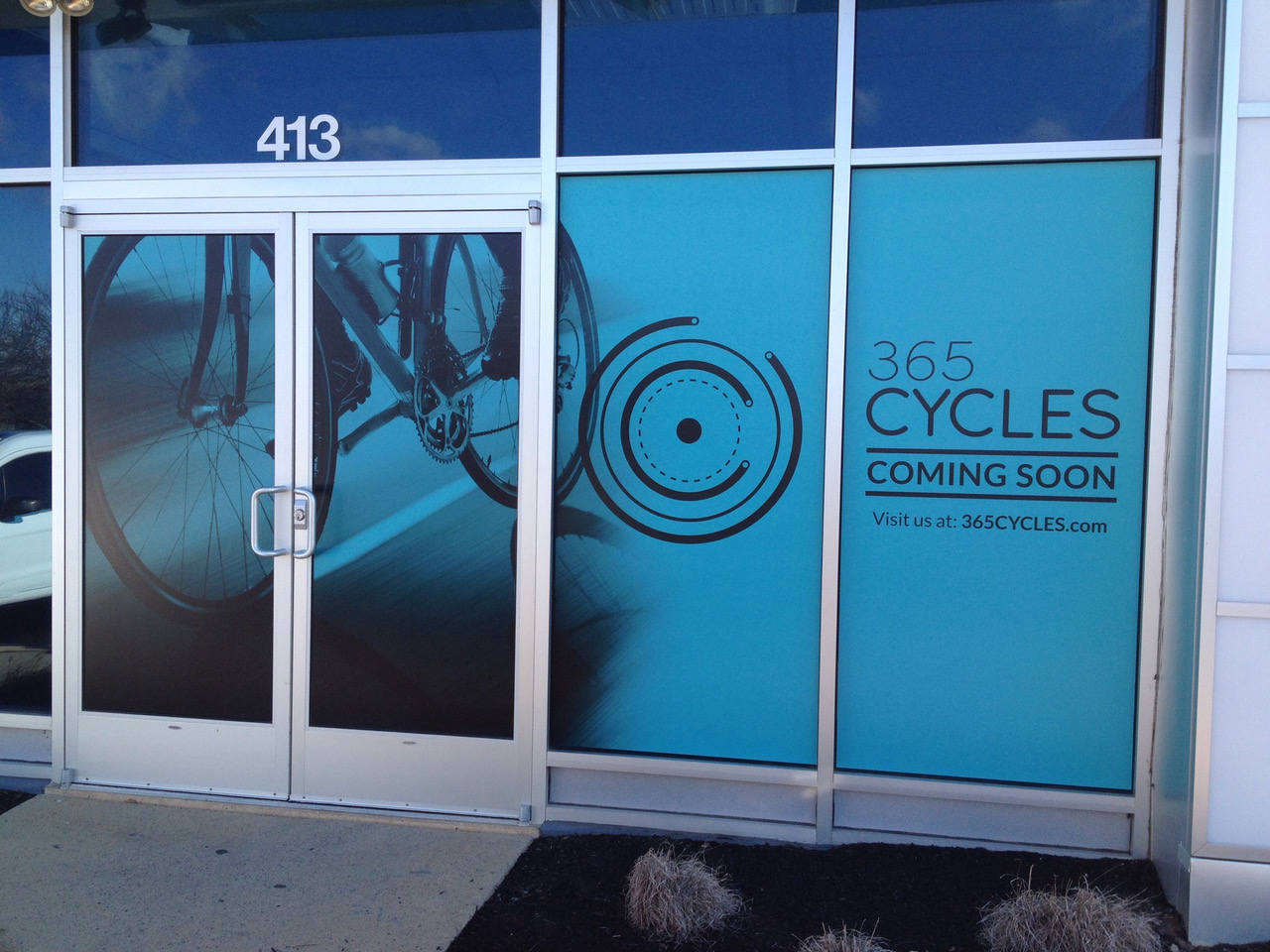 Outdoor Business Signs to Help Your Company Stand Out
Marketing isn't all about digital advertising or promotional items. Sometimes the most effective marketing is the simplest. For example, outdoor business signs do much more heavy lifting in the marketing department than you might think! They excite potential customers to come in off the street and spend money, remind repeat customers about your appeal, and help create an impression on those who might not have converted to customers just yet. High-quality outdoor signage can change your business for the better!
The Different Types of Outdoor Signs We Offer
Not all outdoor signs are the same, and needs can differ from business to business! Outdoor signage can either help or hinder the traffic that comes into your business, so make sure you're choosing the right type. At The H&H Group, we have a variety of signs for all your outdoor signage needs. Explore some of our most popular outdoor signage options below.
Business Signs
Make the right first impression with an outdoor business sign that conveys your brand to passers-by. Material selection can play a significant role in wowing potential customers and enticing previous customers to come back. You can use wood, metal, painted glass, metal lettering, awnings, rock, and neon for your signage, as each has different characteristics. Each material also has unique upkeep requirements depending on the weather conditions they are exposed to, so choose based on your needs!
Apart from your outdoor business sign, you can use storefront graphics to announce sales, special events, new products, and promotions. Storefront signage should work with your outdoor business sign using the same color schemes and brand image.
Most people are oblivious to vehicles driving around until you utilize a colorful vehicle wrap that draws the eye. Vehicle graphics will make your business fleet stand out on the street. Turn your vehicles into a valuable marketing channel by simply having your drivers out daily.
Vehicle signage is inexpensive—especially compared to mass media—and wraps can be easily updated to coincide with any messaging changes over time.
This type of signage can also expand your business's reach across a larger area. If someone is driving through town and spots your vehicle, this person might go to their home 20 miles away and take the time to research your business. If they make a purchase, your car signage has helped your business branch out without any extra effort on your part!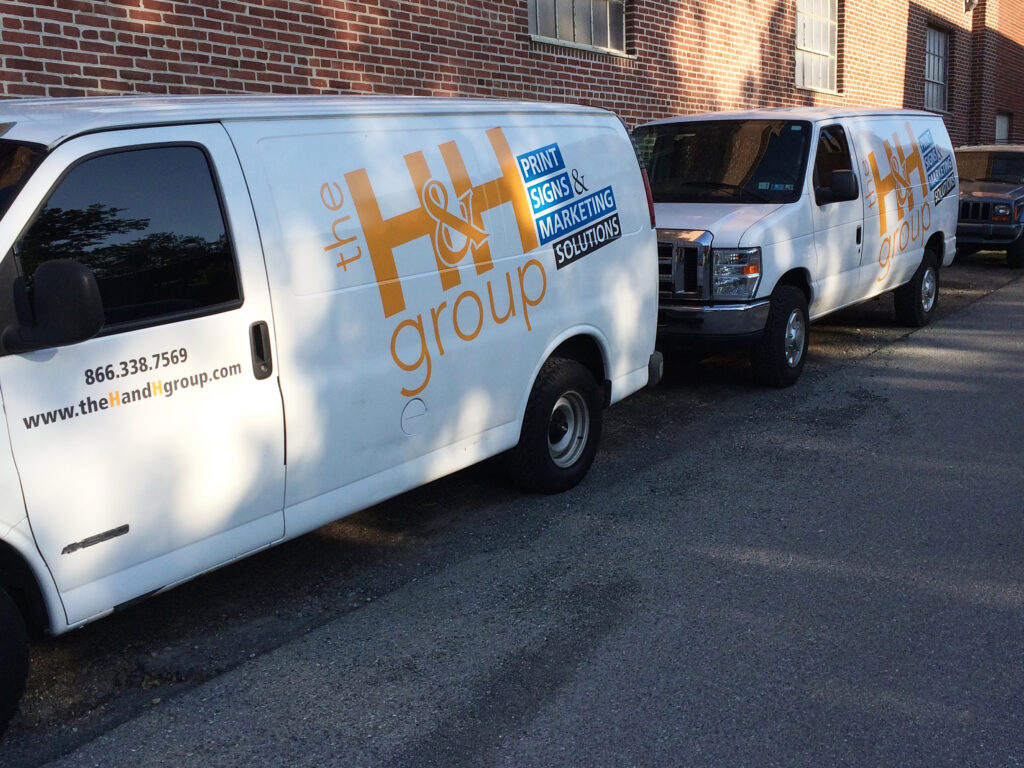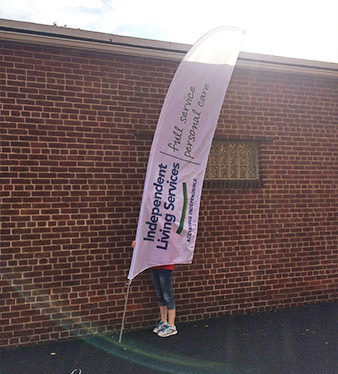 Want some effective outdoor marketing with less of a financial commitment? Custom flags and banner signs are a great way to present a colorful message at a lower cost than other outdoor business signs. They can be placed almost anywhere and moved quickly, which makes them an excellent option for convenience stores or other quick-stop businesses that might have a new rewards program or some other shopper benefit it wants to advertise. A branded flag can deliver years of service, depending on the material you use.
Being more flexible with where you place your signage can help quickly take your message to new places. These types of signs are great for businesses that do a lot of outdoor marketplaces or events. Plus, any breeze adds movement to the flags or banners to attract even more attention to your signage!
Lawn Signs
Lawn signs are a great way to turn your business's front yard into ad space. Available in various sizes and shapes, you can even print both sides to get people coming and going along busy roads. Fast and easy to create, lawn or yard signs are great for real estate, political campaigns, or even your once-a-year neighborhood yard sale.
Lawn signs can serve as temporary advertisements or act as a more long-term solution to your advertising needs, depending on what works well for your current campaign. They are also easy to replace, so you can quickly swap out your signs for new ones when your messaging changes!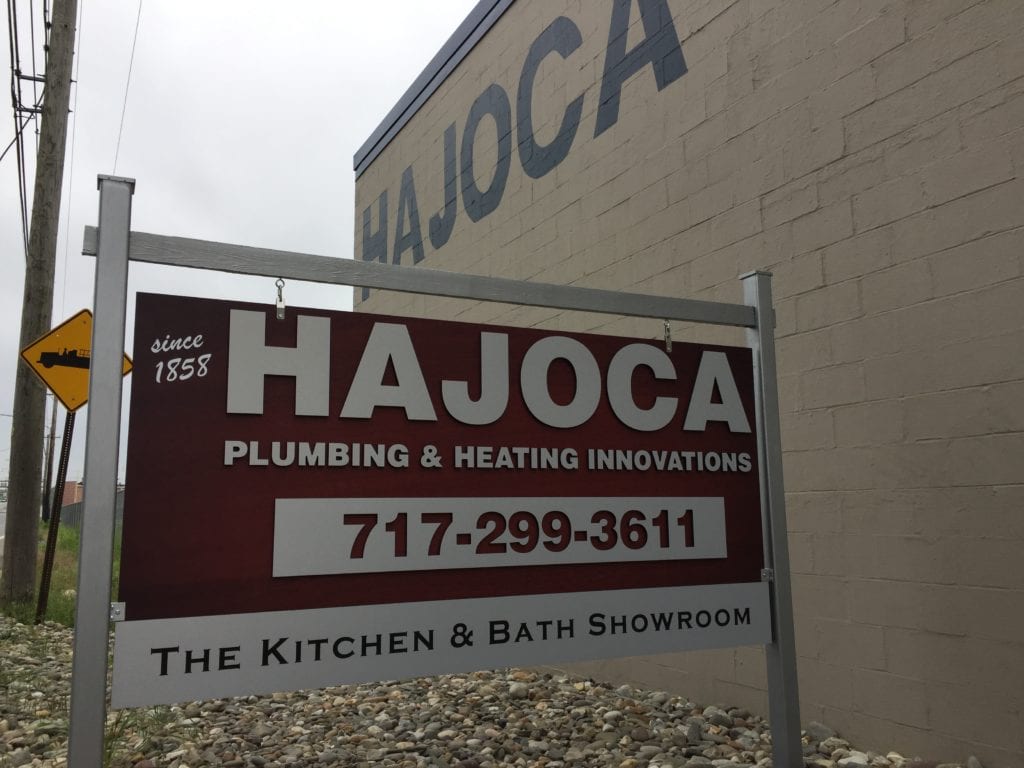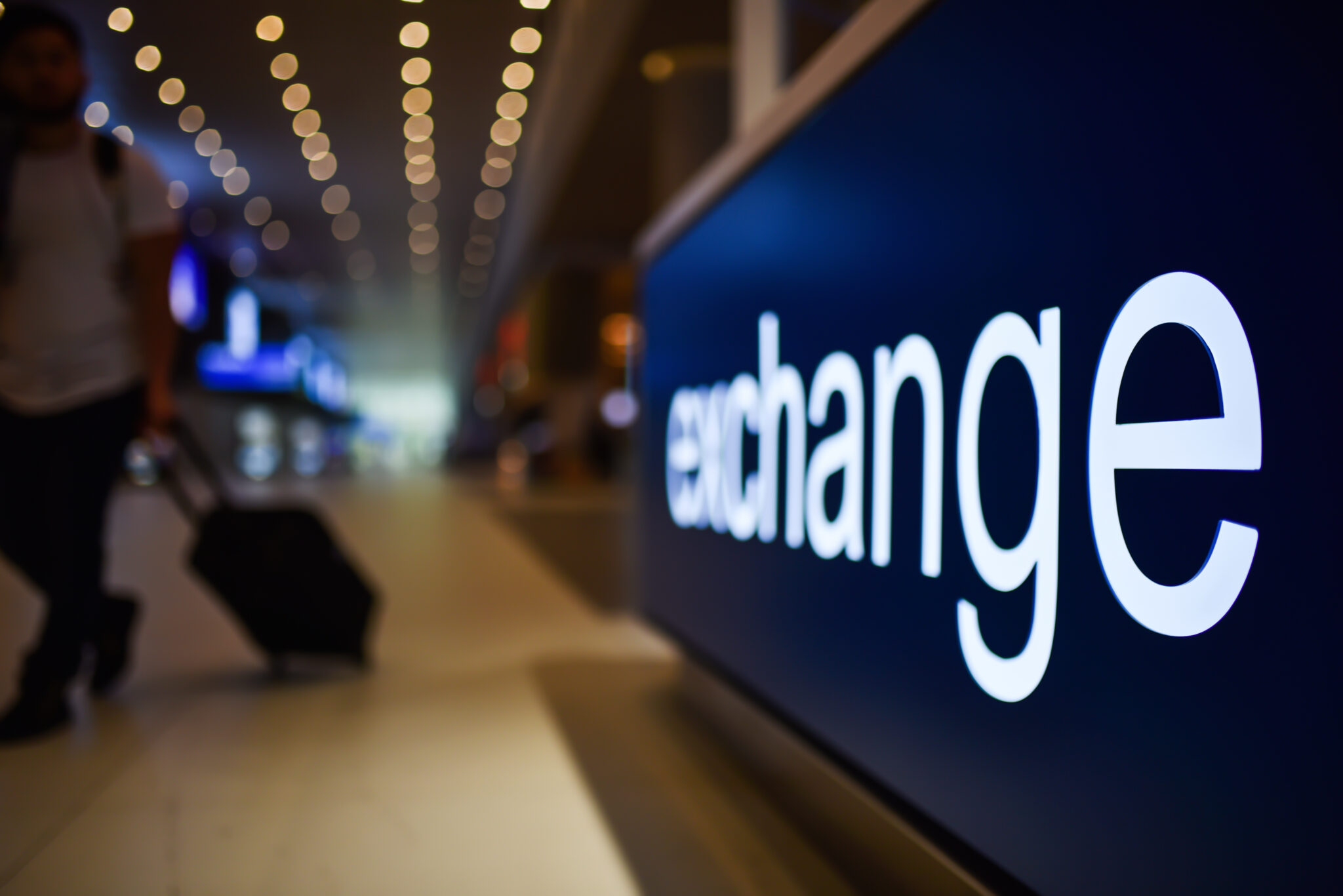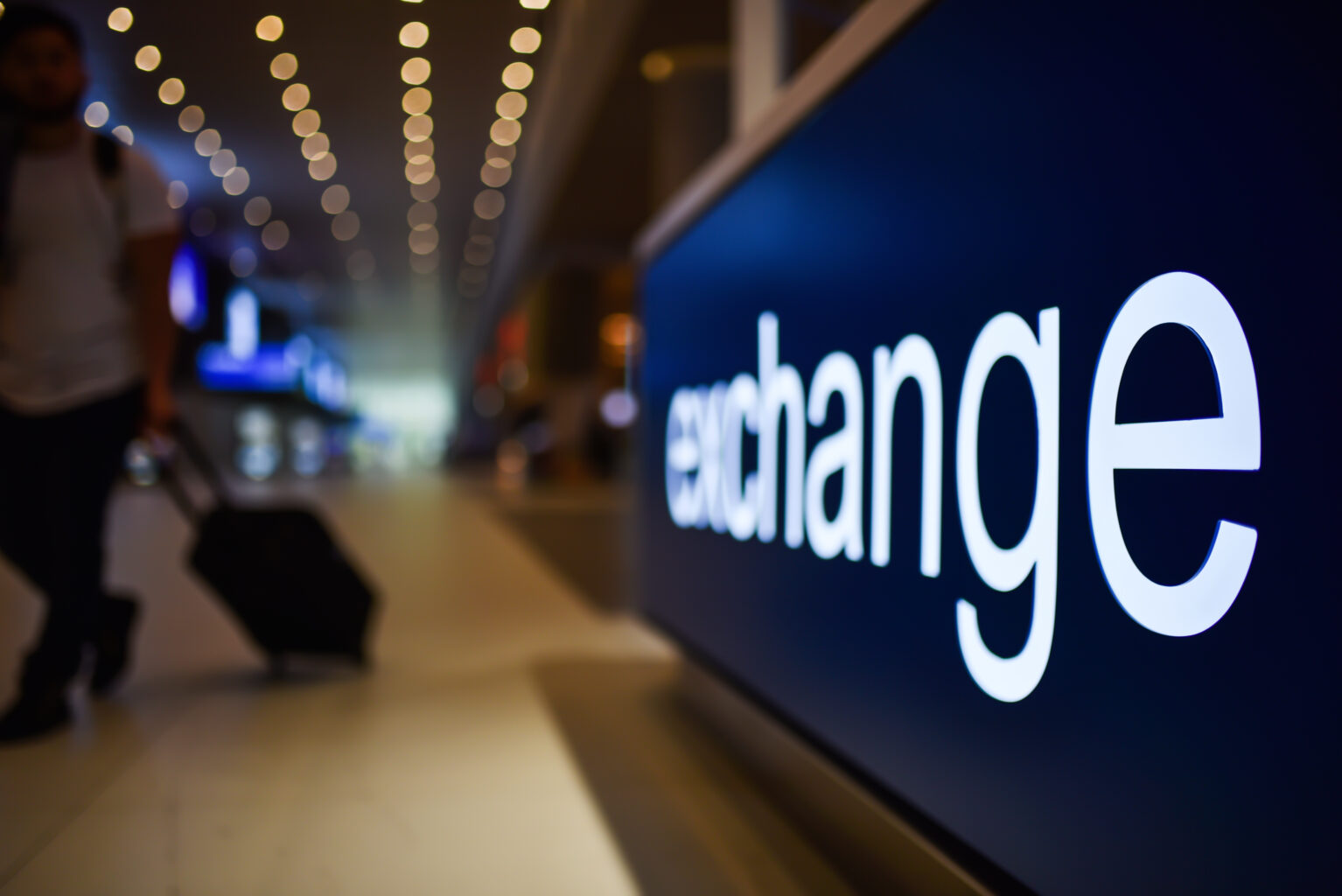 Want to add some sophistication to a conference room or catch the eye of a potential customer as they pass by your storefront in fading daylight? A backlit sign can bring in the glamour and the attention your business deserves. These signs are available in several shapes and sizes, with lights in many different colors to perfectly match your brand.
A backlit sign is a game-changer for your business. When potential customers spot a backlit sign from your business, they automatically assume it's a classy place with an interesting, unique vibe. Everyone wants to feel like they stand out, and by becoming patrons of your business, they'll feel like they are part of something exclusive. Backlit signs make a difference in how your brand is perceived, which can help boost sales and interactions within your store's physical location!
Digital LED Signs
There are many uses for LED outdoor signs—achieve everything from messaging to advertising to entertaining customers with these digital signage solutions. You can incorporate video, animation, and high-impact graphics to draw the eye and keep your potential customer focused on the message displayed. Better still, you can change your message every 6-10 seconds to promote different aspects of your business. For example, some restaurants use LED signs to showcase the day's specials or to display information about catering options for special events. Other companies might use an LED sign as a trade show display. There are endless possibilities with digital outdoor business signs.
Digital LED signs are more expensive than other traditional types of outdoor signage, but they can provide a significant impact and great flexibility alongside their high visibility. You don't need to worry about making new signage when you have a new promotion or a deal; you must only update your LED sign. These high-visibility signs will undoubtedly create a lasting impression and are versatile enough to use for any kind of promotion.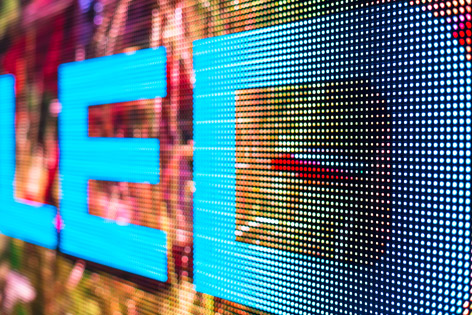 Market Your Business with Effective Outdoor Signs from The H&H Group
You don't need massive online marketing campaigns or printed fliers to start making an impression on potential customers. Effective marketing can come from the simplest places, including outdoor business signs. Don't think of them as signs, though. Think of them more as a link between your business and your customers. You might even want to think of an outdoor sign as a salesperson for your company—a salesperson who is in front of your customers 24/7/365.
This salesperson gives more people exposure to your business, even when you're not open! At the very least, outdoor signage is an effective marketing tool that will cost you less per impression than mass media.
Your outdoor sign can help deliver your brand promise and differentiate you from other businesses. Use it to promote special events and sales or tell customers how to contact you through a phone number or web address. The possibilities are endless with good outdoor signage.
Proper construction and the right materials can make your sign and message last for years. Trust an experienced exterior signage company like The H&H Group to help market your business!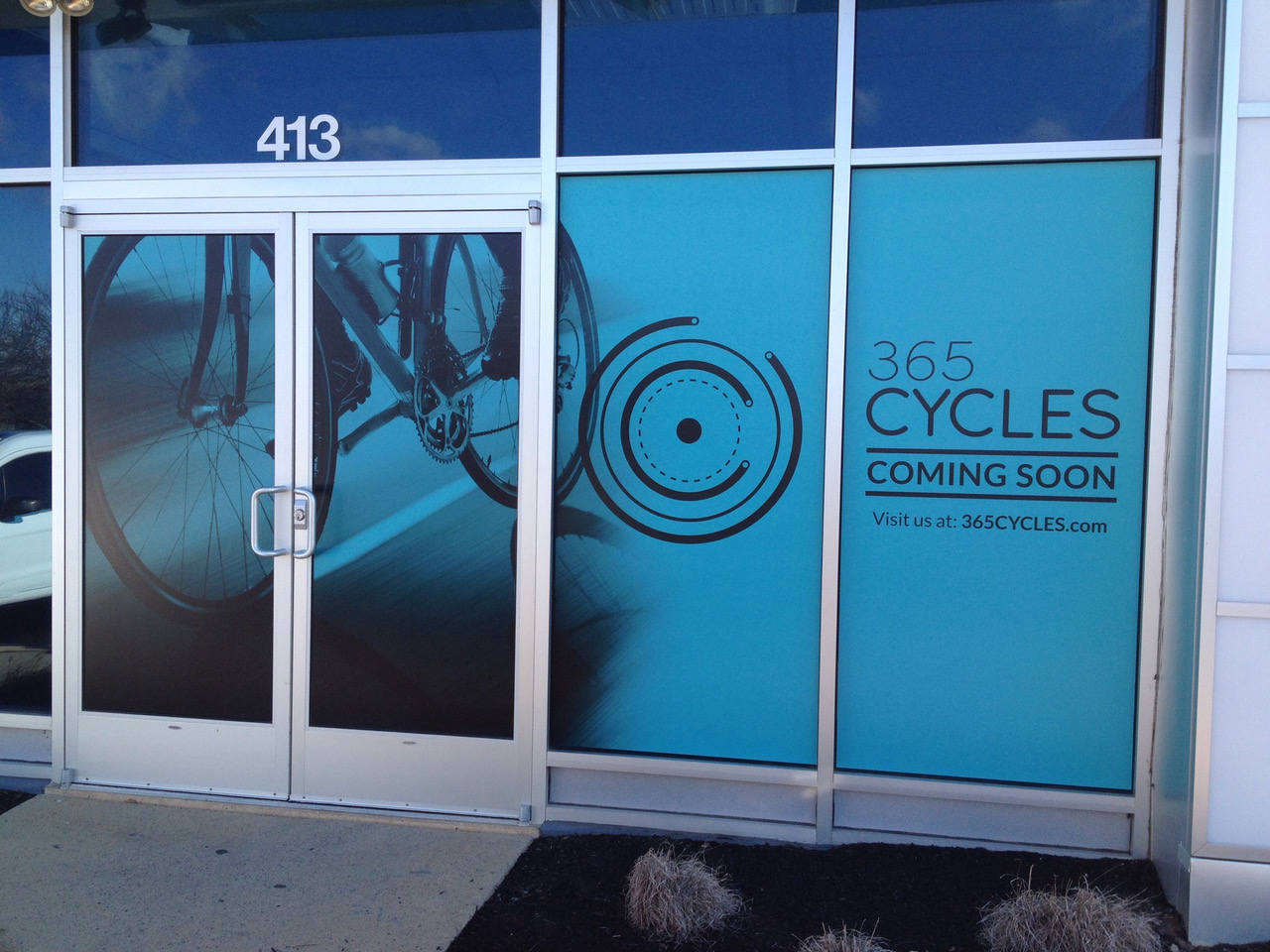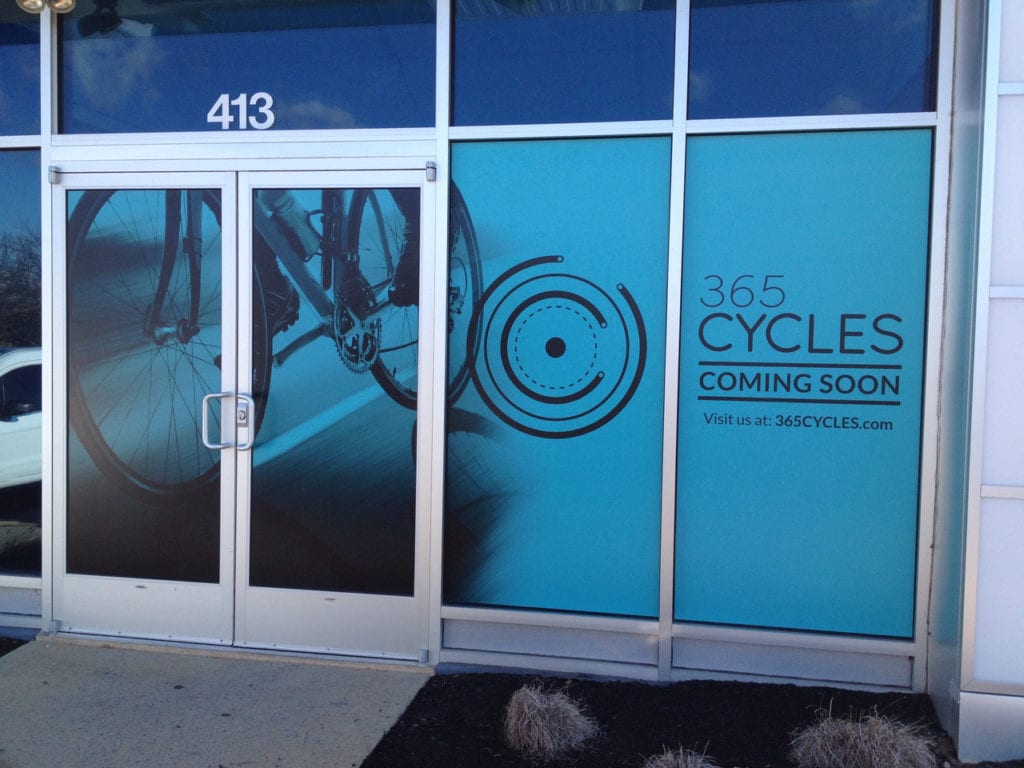 Tips for Creating Better
Outdoor Signs
Balance and visibility are essential to creating effective, crowd-pleasing outdoor signs. You want something with a good "wow factor," which is also easy to understand and digestible for someone passing by quickly. When you work with The H&H Group, we will help you make the impact your business signage needs to excite your potential customers!
Prioritize Legibility
Avoid Visual Clutter
Think About Viewing Distance
Create Balance Between Text & Graphics
Be True to Your Brand
Work With the Signage Experts at The H&H Group!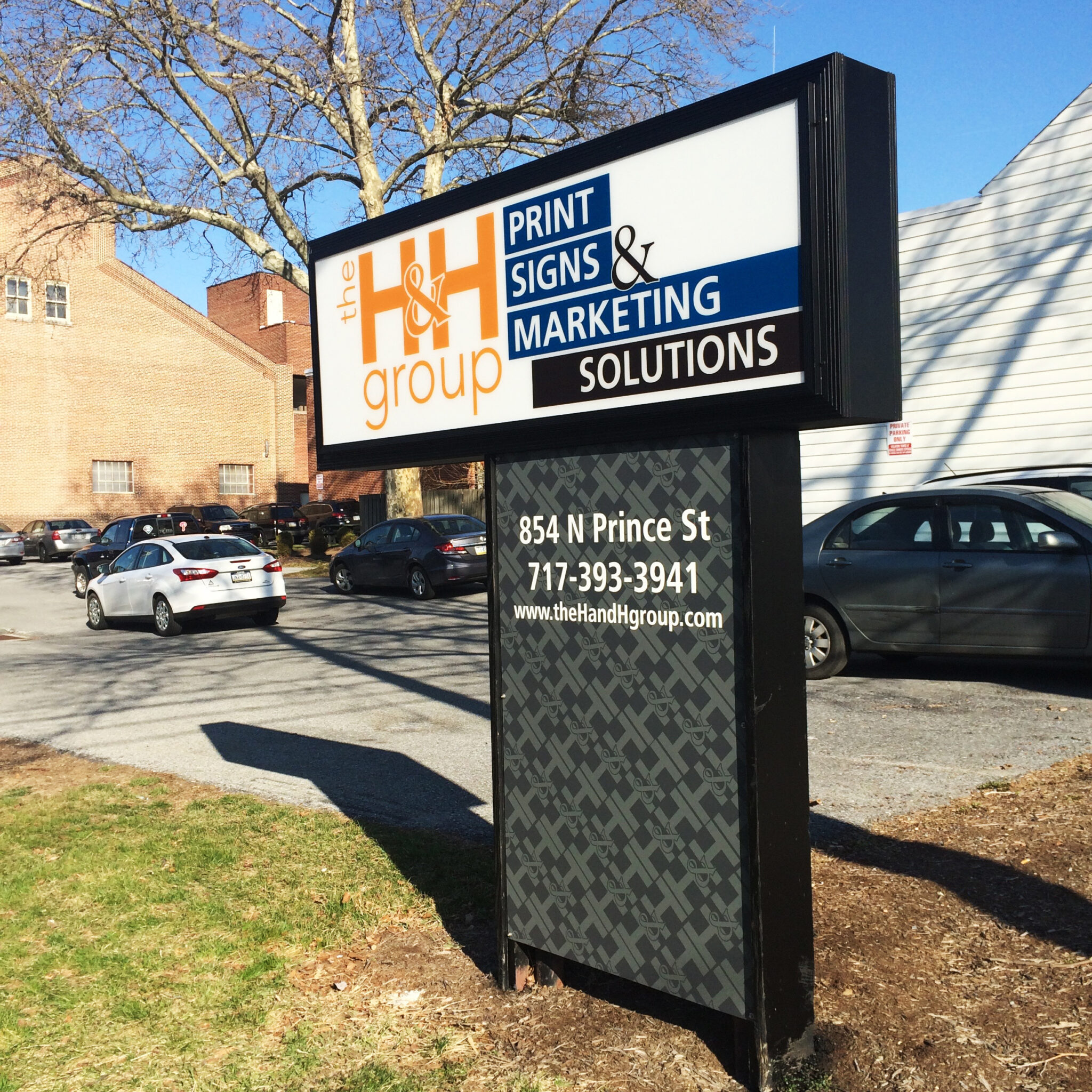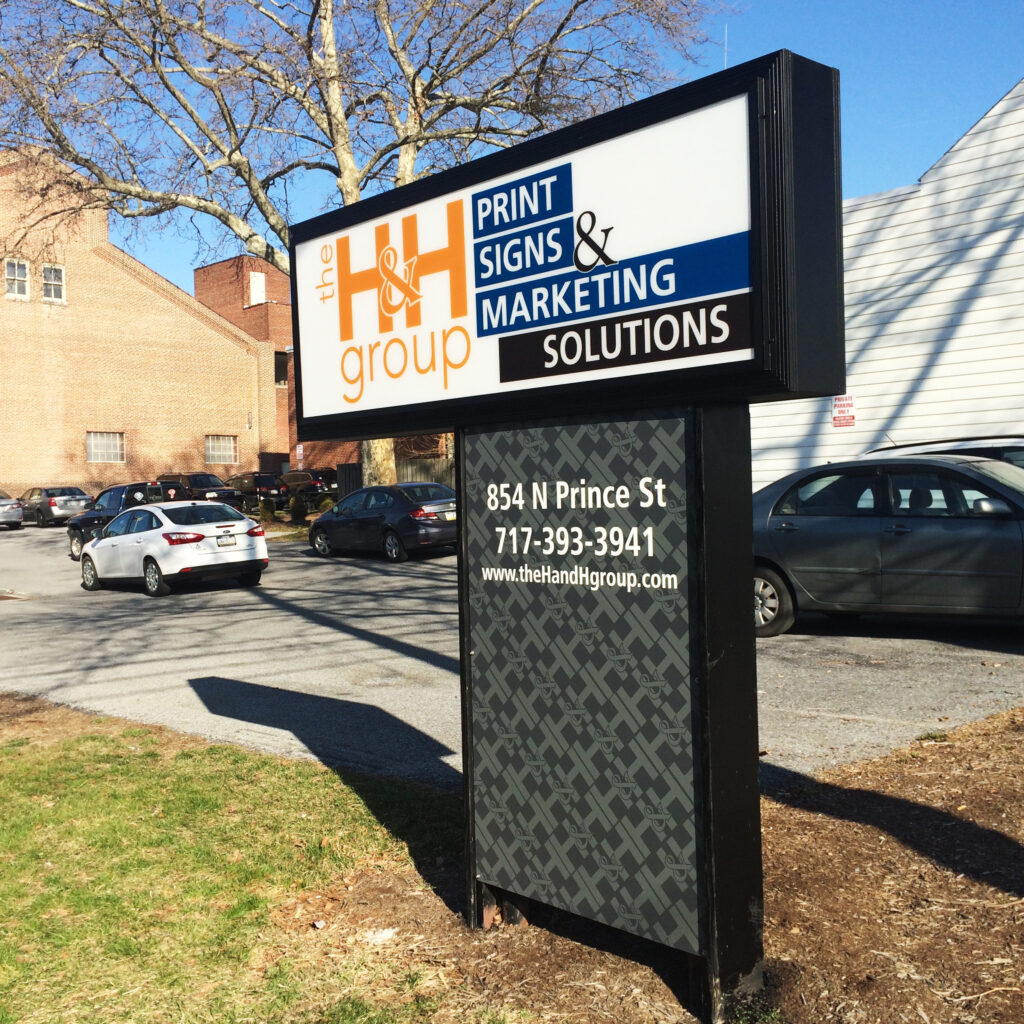 What Is Our Process for Creating Outdoor Signs?
Your business deserves high-quality outdoor business signs that will last and display your messaging in an eye-catching way. At The H&H Group, we will take steps to ensure your signs are beautiful, high-quality pieces. We have our process down pretty well, and this outlines what we will do for you when we craft your signs.
You work with us as we conduct an onsite evaluation to review your goals and sign needs.
Once you've gone over your needs and wants with us, we evaluate other businesses in the area and determine lighting conditions, traffic directions, and zoning regulations.
You get an estimate based on our recommendations after you work with us to craft your messaging and determine suitable materials for what you want.
Finally, we manufacture and install an outdoor sign that will drive traffic to your business by presenting your brand in its best light.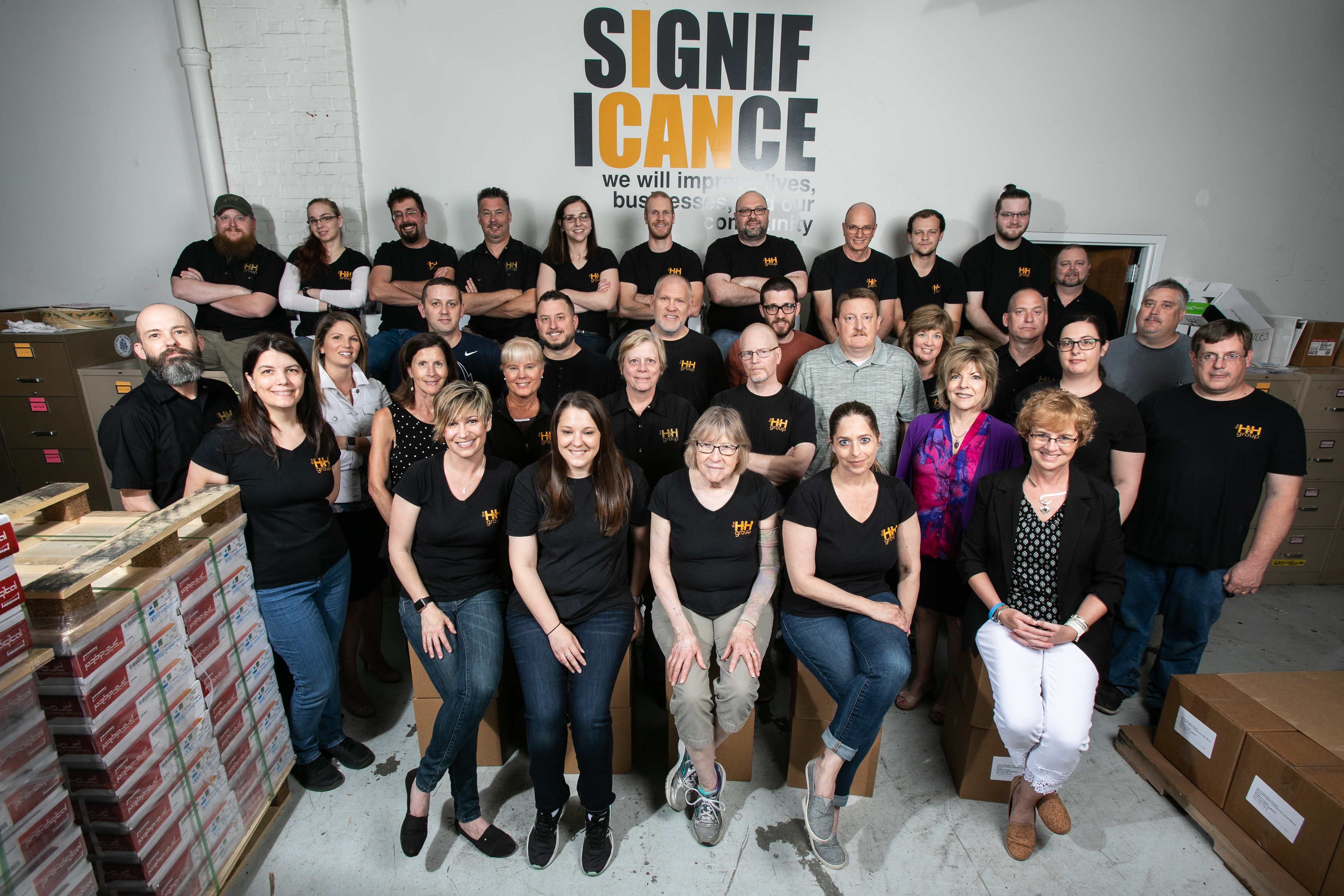 What Our Customers Are Saying
"The sign–we LOVE it! What a fantastic difference. It is everything we had hoped for and more. It's professional, yet stylish, simple, yet different. We could not be happier customers. From start to finish, you and the H&H Group were top notch."
Our Featured Work: Outdoor Business Signs We've Created
Whether you're looking for a fast turnaround on a simple yard sign or a work of art to help differentiate your business, we can help. We have done everything from outdoor retail signs to yard sign advertisements. Check out these outdoor sign examples from The H&H Group or click through and check out our project gallery!
Common Questions About Outdoor Signs
Outdoor business signs are an investment, and we know you want to do a little research before you commit to any! Many of our customers have had inquiries about their signage in the past. So, we have compiled a list of a few frequently asked questions below to address some common queries. And if you find that we haven't answered your question below, please feel free to reach out! Our team of experts would love to help you with any concerns you may have about outdoor signs!
Don't Hire Just Any Sign Company Near You
Talk with a sign company that knows how to help you make a lasting impression on your customers and make your business stand out. That's The H&H Group here in Central PA and beyond! We have the experience, graphic designers, and knowledge to create the right outdoor business sign for you.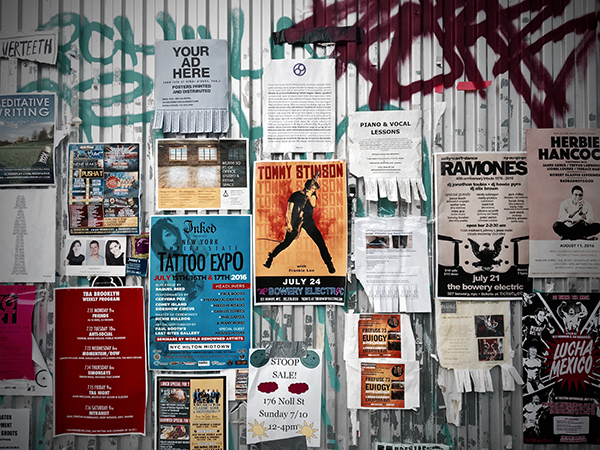 Need Other Printing & Marketing Services?
Discover everything The H&H Group can do for your business.