How Can Promotional Products Help Elevate Your Business?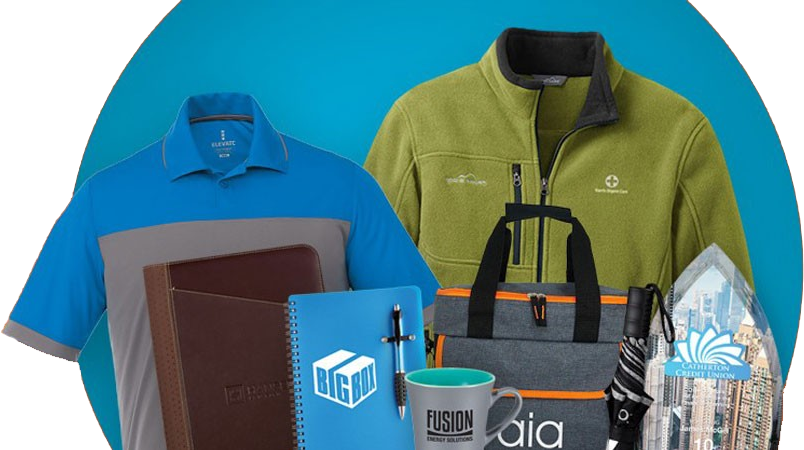 Everyone is familiar with those standard promotional products like branded mugs and logo pens that become common handouts at trade events or even at your dentist's office. While they might seem silly at first glance, promotional products can elevate your brand's presence and spread brand awareness way past where you would commonly expect! If you want your company to stand out, branded promotional products can be the perfect tool to do just that.
Here at The H&H Group, we can put together the perfect mix of promotional products for your unique brand. Our product managers know what works to make you memorable to your customers and prospects, from personalized promotional products to corporate gifts. We have the experience to match your messaging with custom promotional items that genuinely boost your brand!
Already Know What You Want?
---
Are you interested in promotional apparel like hats, polo shirts, t-shirts, jackets, sweatshirts, hoodies? We have plenty of options for those, too! If you've already got ideas for your branded merchandise needs, please browse our dedicated promo products shopping website for drinkware like mugs, tumblers, and water bottles, as well as pens, sports and fitness items, and so much more.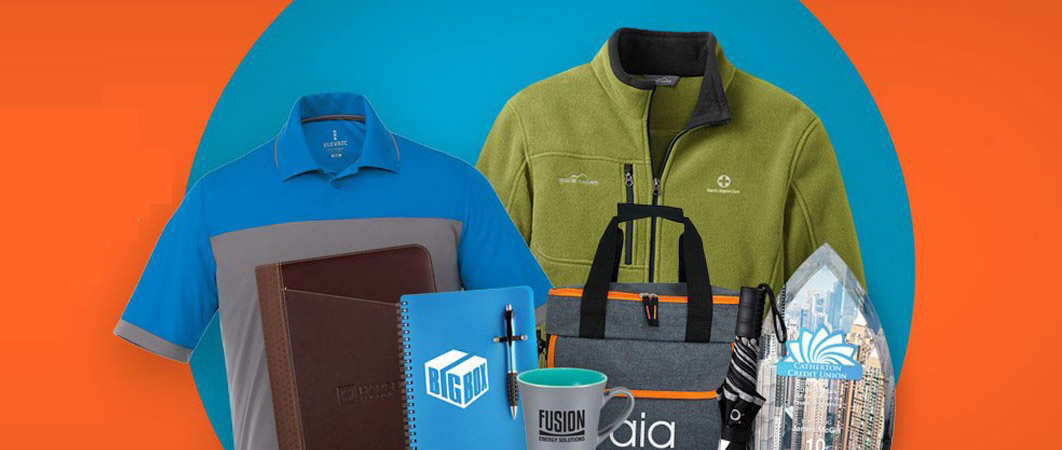 THE NUMBERS DON'T LIE: PROMOTIONAL PRODUCTS WORK
Branded promotional items that you give away at events like a trade show or as marketing giveaways are considered a form of engagement marketing. And the goal of engagement marketing is to be, well, engaging and memorable! Handing out free pens and water bottles as advertising specialties with your company's name and logo on them is a step in the right direction of being memorable. But when you offer a more valuable or unexpected promo product, you can really get people talking—and thinking about your brand.
When you work with The H&H Group, you get high-quality promotional products that leave a lasting impression. You want your promo materials to showcase the quality and personality of your brand, so let us help you select the right items to use as handouts at your next company event!
6 BIG STATS ABOUT PROMOTIONAL PRODUCTS
---
There is power in promotional products because they are versatile and memorable. When you use them, your brand lives on for an extended period through the item's usefulness. A craft brewery might buy branded glassware to pass out to their patrons with a new release, and that glass will continue to be used in the homes of these people, who will then inevitably talk about the brand with a friend or family member when they use the glass.
But your promo items don't have to be big to stand out. Something as simple as a pen or a sticker may even make a lasting impression, and the following data shows just how valuable promotional items can be to your overall marketing.
Health, safety, technology, and writing promo products were deemed most useful by consumers.
Pens and writing instruments have the lowest "cost per impression" of all promotional items—just about one-tenth of a cent.
90% of people who receive a promotional product can recall the brand's name.
72% of consumers report that they equate the quality of a promo product with a company's reputation.
58% of people keep a promotional product for 1-4 years.
Nearly 100% of consumers say they are willing to go out of their way to get a promotional product.
Sources: PROmotion Marketing, Sage Blog, PPAI.org

Promotional Items Boost Your Branding
You can use promo items in-house or just about anywhere you take your brand! Our extensive connections in the promotional products market make it possible for us to offer a range of options that exceed your promo marketing goals, including:
Trade Show Giveaways
Corporate Promotional Items
Promotional Items for Small Business
Corporate Gifts
And Many More
TOP PROMOTIONAL ITEMS FOR THIS YEAR
---
Want something unique to showcase your brand and make an impression on people? Check out our top products of the year for some inspiration for your next business promotion event. It's no surprise that custom printed face masks are so popular, but did you know we also offer custom hand sanitizer options?
We can make them no matter what custom branded promotional products you have in mind! And if you want to make a lasting impression, consider grouping promo products together. Add a custom lip balm to that mask and branded hand sanitizer, and the helpful trio makes for perfect small giveaway bag fillers.
Another aspect of promotion that can be beneficial is presenting your company on clothing. Year after year, promotional apparel is a popular choice for brands because it's long-lasting, functional, and makes people into walking billboards for your brand.
What's better than letting the people who love your brand advertise for you? Popular products like custom t-shirts and reusable water bottles can help with that! Our high-quality promo apparel can help you get your name out there and increase brand recognition!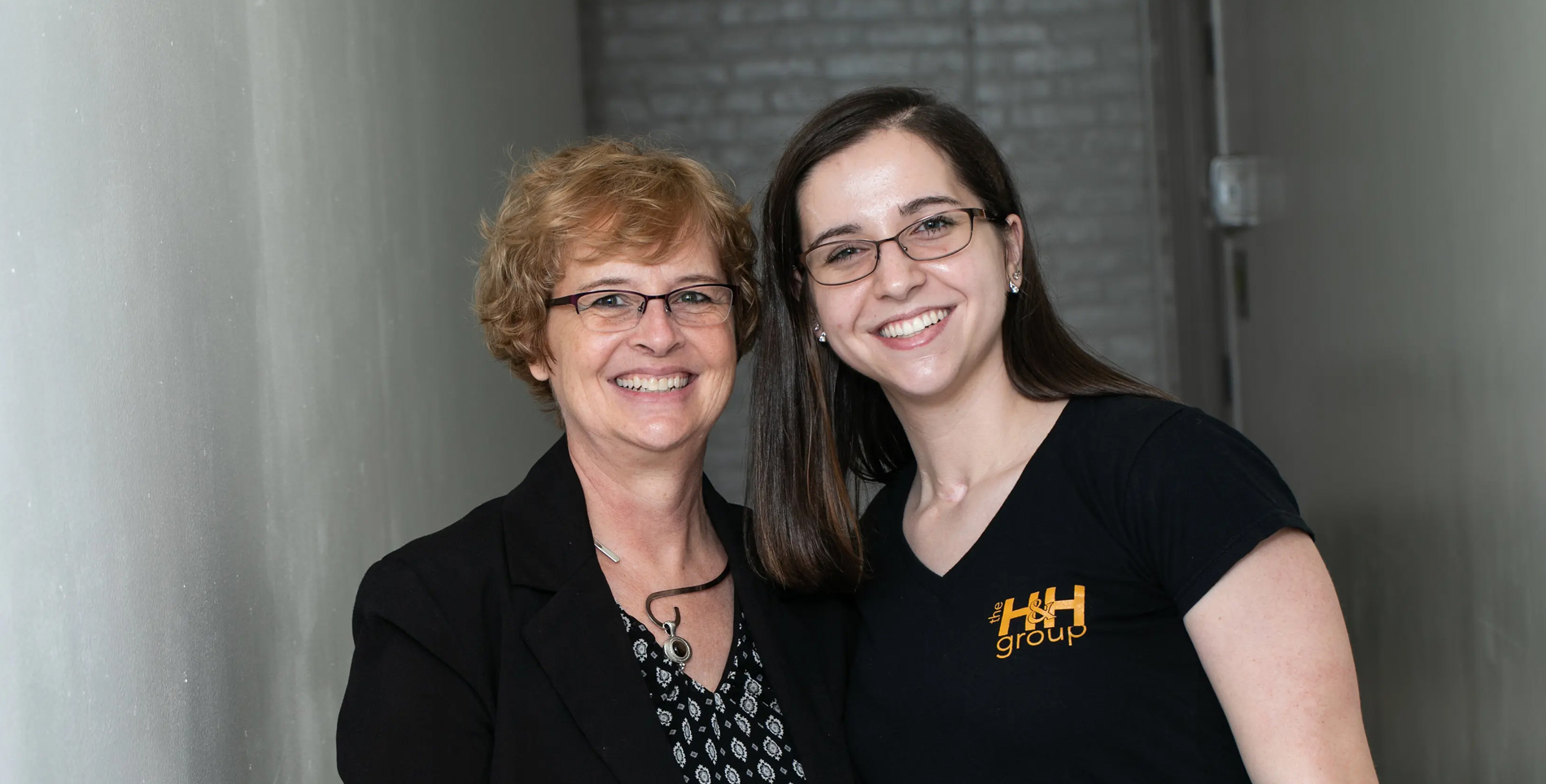 Order Your Promotional Products from a Local Source
Working with someone local means you will get the dedicated, personalized service you deserve with faster turnaround times than you'd get if you worked with a company outside of Lancaster, PA.
Our customers choose The H&H Group because not only are we passionate about helping brands stand out and be memorable, but because we offer high-quality promo products right here in the heart of Central PA.
We know that every touchpoint matters, and having the best promotional items to convey your message and help you be memorable is crucial to marketing success. It's more than just a product when it's got your branding on it. Let us help you find the perfect item for your next promotion or giveaway.
WHAT OUR CUSTOMERS ARE SAYING
---
"H&H is incredible. They crank out high-quality work like it's nothing. They are always so friendly and personable, and you can tell they really care about you and your business. Will continue to go to them anytime I need them for a project."

– Karen L. via Google
NEED OTHER PRINTING & MARKETING SERVICES?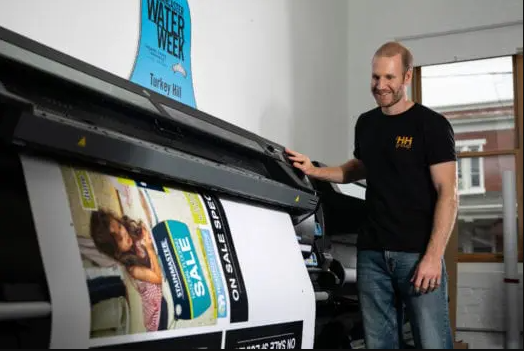 We don't just make exceptional promotional products! When other aspects of your business need an experienced hand, you can trust us with those projects, too. Our customer service is simply unmatched! Discover everything The H&H Group can do for your business!
Offset Printing
Digital Printing
Book Printing
Interior Signage
Fulfillment Services
Tradeshow Displays
Printable Labels
Promotional Products