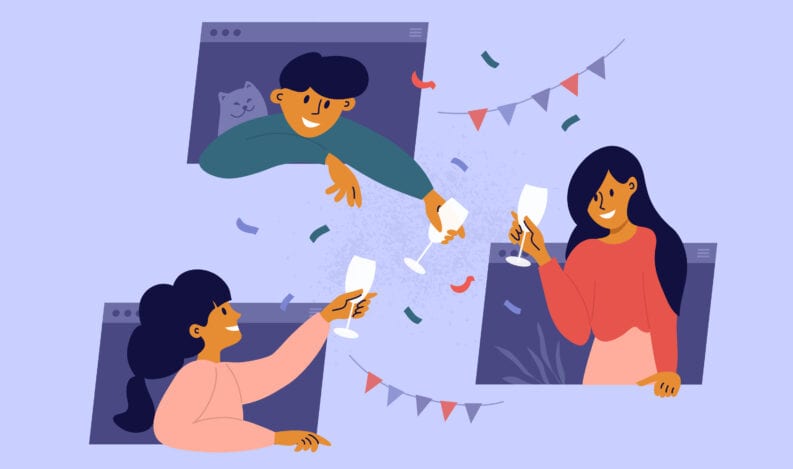 How to Make the Most Out of Your Virtual Event
In today's marketing climate, many of us have found ourselves working from the comfort of our own homes much more often than we have in the past. Everything that used to be done in person has now switched to an online event and platform. Businesses are finding that things like in-person trade shows are being turned into virtual events, making the need for innovative marketing materials and approaches different than before.
With COVID-19, approximately 61.9% of companies have planned for more remote work options for their employees, and those numbers are only expected to increase in the upcoming years. But with this ever-increasing digital climate, how are companies coping with virtual events or virtual trade shows?
Here at The H&H Group, we want you to get the most out of all of your events, even the virtual ones! Our team is here to help you and your business navigate through this new digital environment. In this post, we'll go over a few tips and tricks that will have your virtual event ideas turn into successful online trade shows.
In-Person vs. Virtual Events
At a typical marketing event, you're probably used to table throws, banner displays, event tents, and other signage. In-person marketing events use these cohesive tactics to amplify your brand message and advertise your business to potential climates. These events are also typically held in a large venue hall where you interact with people, well, in person!
With virtual events, the premise is the same, but the marketing materials are a bit different. When you're hosting an online event, you may want to use matching t-shirts with your team, professional backdrops, virtual booth graphics, and more to create the cohesion of an in-person event. And instead of walking through a venue, customers will probably be in a digital "room" where they can explore different venue "booths."
Digital Branding Materials
So, when navigating the realm of a virtual trade show (or when hosting a virtual event), what are some of the digital branding materials your company will need? Here are just a few materials that we've seen (and created) for virtual events here at The H&H Group:
Presentation Content
Virtual Booth Graphics or Frames
Online Surveys
Pre-Recorded Materials
Hosting a Virtual Event
It's important to remember that if you're hosting a virtual event, your "material" list may be a bit different than if you're attending a virtual trade show. With a trade show, you'll be one of many companies that are participating, whereas, with an event your hosting, you'll be creating all of the materials and platforms for participation.
For example, businesses hosting a virtual event can benefit from print materials and email marketing to promote the event. Physical promotional materials like marketing swag (t-shirts, flyers, pens, etc.) can be created and mailed to participants ahead of time so that they can still feel connected to the group, even when the event is virtual. There's a lot that's involved, but luckily The H&H Group is here to help.
Note: Don't forget that you should also have a website for the event where attendees can get information, register, take a poll, or sign up for future emails and updates!
How The H&H Group Can Help Your Virtual Event Succeed
Unsure where to get some of these materials? Do you have a ton of virtual event ideas but don't know where to take them? That's where we come in.
At The H&H Group, we want to help attract your ideal customers with cohesive promotion materials and event marketing. Whether you need a digital backdrop or other digital branding materials, let our team help. Our full-service marketing agency will expertly help you handle any of your needs. Get in touch with us today to learn more!