Make Your Promotional Apparel Work for You with Help from The H&H Group
Want an easy way to get people to remember your brand? Choosing high-quality promotional apparel can help increase brand awareness and significantly impact your audience. Whether you need custom t-shirts for a giveaway, uniforms for a trade show, or something stylish for a new product launch, The H&H Group has covered your promotional custom clothing needs.
BOOST YOUR BRANDING WITH CUSTOMIZED PROMOTIONAL CLOTHING
---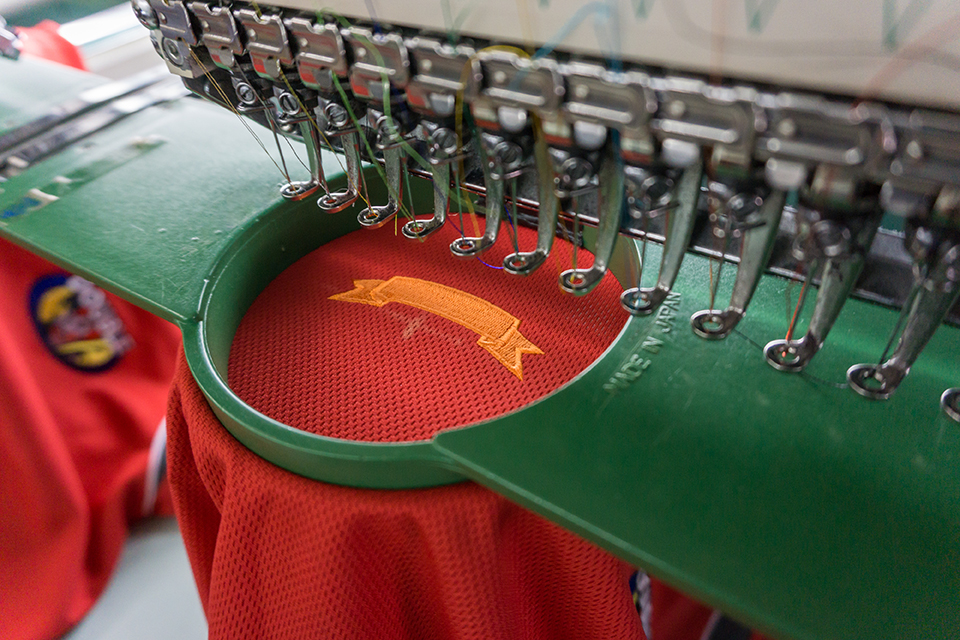 Custom apparel featuring your company's logo or a message is a cost-effective "billboard" for your brand. Elevate perceptions of your business's quality and reliability with professional, on-brand apparel. Treat your customers, prospects, and employees right with high-quality promotional clothing they will want to wear.
When it comes to customized apparel, there is a vast array of options—from good to better to best in terms of both quality and style. Here at The H&H Group, we make choosing the very best promotional clothing and corporate logo apparel easy and affordable, no matter your marketing budget.
Discover our collection of clothing apparel options, ready to be screen-printed or embroidered with YOUR logo or brand imagery. From polo shirts, golf shirts, and t-shirts to fleece jackets, hats, and accessories—whether corporate or casual—we have a solution that fits!

Already Know What You Want?
Browse our dedicated promo apparel shopping website for hats, polo shirts, t-shirts, jackets, sweatshirts, hoodies, dress shirts, and so much more. We also offer other promotional products, so be sure to browse every category on our site! Sometimes you've got the exact thing you want in mind, and we have various options to help satisfy precisely what you're looking for in promotional apparel.
YOU WON'T FIND A BETTER SELECTION OF PROMOTIONAL WEAR ANYWHERE ELSE!
---
If you want to get your business out there, promotional products can take your business anywhere—literally. When someone wears a printed t-shirt or hoodie with the brand of your company on it, you get free advertising to everyone who sees that custom branded apparel.
Plus, people love to talk about what their interests are. Someone comments on how cool their shirt is or a unique logo on a hoodie, and your promotional clothing has just sparked a conversation about where they got the piece of clothing. This conversation can lead to the interested party looking you up online and maybe placing an order or checking out your business in person.
Branded apparel can help build brand awareness and recognition, but it will also help express your brand's personality and image. For example, a gourmet ice cream shop might opt for colorful printed t-shirts with its logo to showcase its commitment to playfulness and the creativity of its flavor options.
What you choose to promote your brand will influence the audience's perception of your product, so you want a wide selection of options to choose from to express your brand's identity creatively. Create a lasting impression with top-quality promotional apparel from The H&H Group in various styles.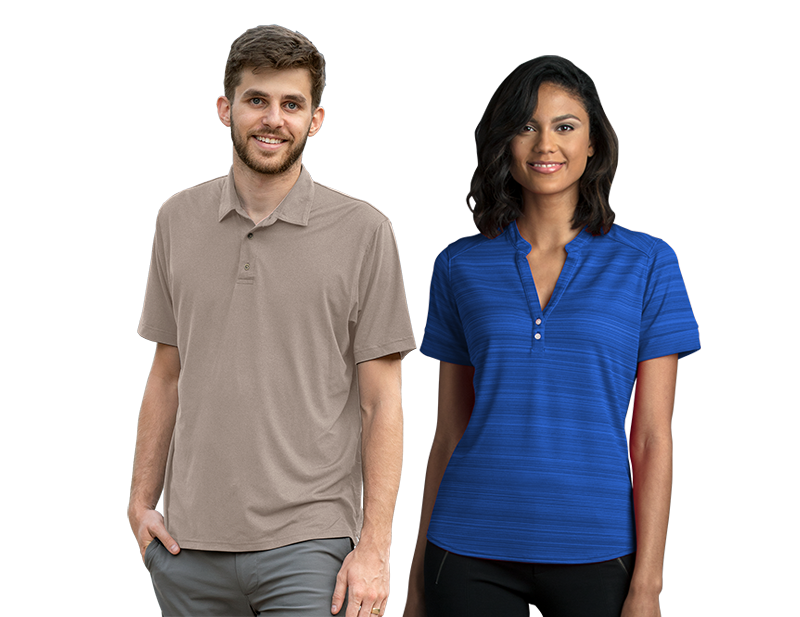 Polo Shirts & Golf Shirts
With a wide range of options from top brands like Vansport, Greg Norman, and more, we've got you covered with the polos and golf shirts that your team and customers want to wear. These are perfect for casual uniforms and trade show events.
Hoodies & Fleece Jackets
Are you looking for cozy fleece jackets, hoodie sweatshirts, and other outerwear to customize? We offer stylish options from Vantage and other famous promotional apparel brands. These would be perfect for a brand that wants to appear more easygoing.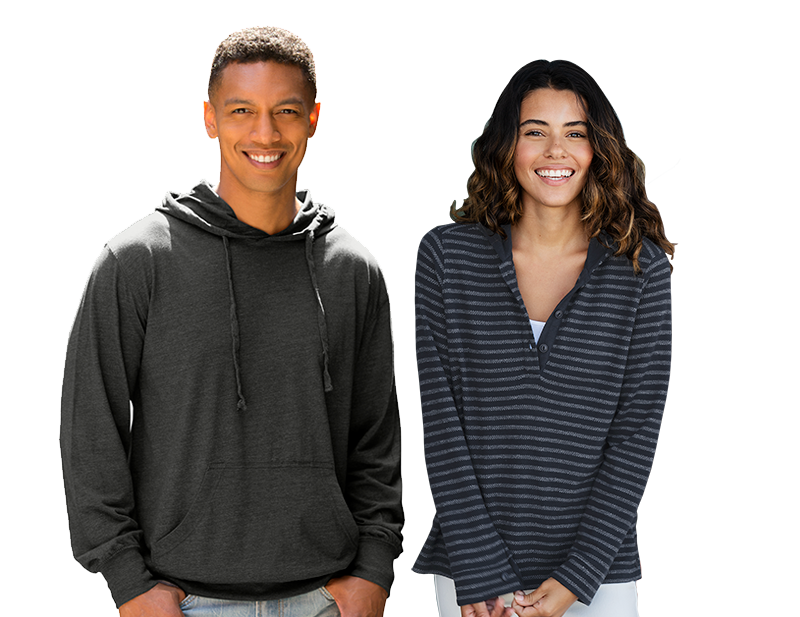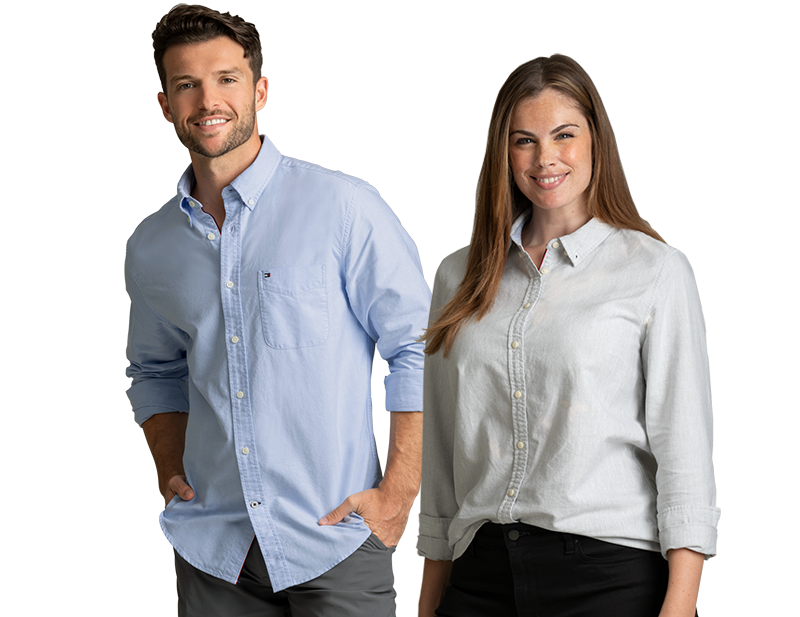 Dress Shirts & Uniform Clothes
When you need polished company uniforms, custom looks for event staff, or even team store apparel, our range of button-down shirts from Vansport, Tommy Hilfiger, and other big brands will level up the style. Keep your team looking put together and stylish!

Not all promotional apparel companies have the product selection or the experience with promotional products to make your marketing efforts successful. That's why it's crucial to have experts on your side to guide you through the design and customization process—so you get quality apparel you are proud of for your brand.
Whether you want to outfit your employees with custom uniforms, corporate clothing, or work apparel, the experts at The H&H Group can help you make an impact with embroidered and screen-printed promotional wear. Need a giveaway t-shirt for your next trade show? We can help you customize something stylish and memorable! We also offer other clothing options, like logo hats and various logo bags, so that you can complete the look with these accessories. See the difference we can make for your business with customized apparel featuring your brand and your message.
See the difference we can make for your business with customized apparel. Your brand. Your message.
Outfit Your Business for Success with Promotional Clothing
WHY PROMOTIONAL APPAREL? IT WORKS!
---
Did you know that 85% of people who receive promotional apparel remember the advertiser's name? It might seem like handing out free t-shirts, hats, jackets, or other custom clothing is not a very original or inspired marketing tactic. However, research shows that customers like yours want these promotional items, use them, and place a high value on them. And, because they make a solid impression, that means a simple logo t-shirt or logo cap can have the power to create lasting business relationships!
Additionally, the cost of promotional wear is minimal on a "per impression" basis. For instance, a logo t-shirt has an impression cost in the range of 2/10's of a cent. That's some affordable, effective advertising right there!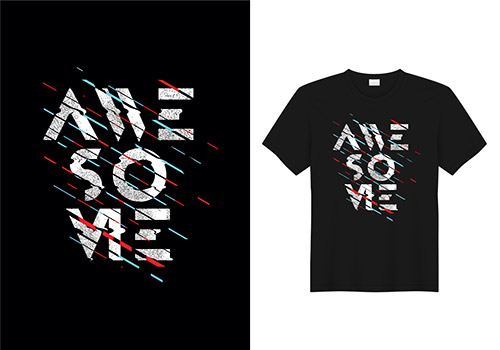 Why not get started on a promotional apparel giveaway campaign for your business now? Expand your reach effortlessly thanks to our high-quality custom branded apparel and accessory options!
Source: ASI Global Ad Impressions Study
Order Your Promotional Apparel from a Local Source
It's more than just another polo shirt or fleece jacket when it's got your branding on it. When you choose custom clothing to represent your brand, you send your message out into the world with people who already know how great your brand is. Let them spread brand awareness for you by becoming walking billboards!
On apparel, your message travels for free. All you have to do is give your customers the promotional clothing and then let them do the advertising work for you!
Our customers choose The H&H Group because not only are we are passionate about helping brands stand out and be memorable, but because we offer high-quality customized apparel and a plethora of other promo products right here in Lancaster, PA. We know that every touchpoint matters, and having the best promotional wear to convey your message and help you be memorable is crucial to marketing success. Let us help you create the perfect screen printed or embroidered, customized apparel for your next promotion, trade show, or giveaway.
NEED OTHER PRINTING & MARKETING SERVICES?
---
You need more than just promotional apparel to make your business stand out! Lucky for you, we aren't just experts in custom clothing but also in several other services that matter to your business. Discover everything The H&H Group can do for your business.
Find Additional Information on Our Blog
---