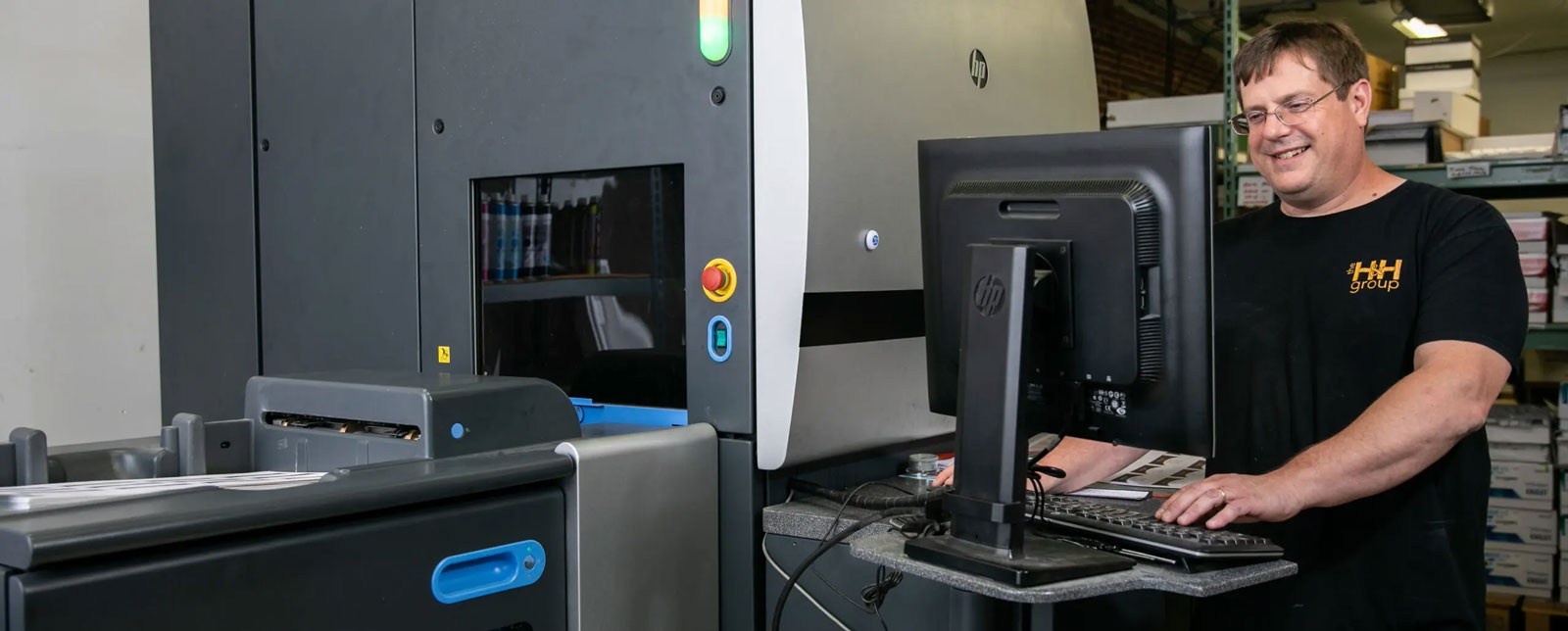 Printing Services
ACHIEVE YOUR BUSINESS GOALS THROUGH PRINT
---
At The H&H Group, we specialize in printing services near you in Lancaster, PA. We produce high-quality custom pieces for almost every print collateral type on the market. Unlike other print and marketing collateral companies, we can handle it all! Our marketing solutions include everything from business cards, brochures, displays, signs, and even book printing services.
Our experts take the time to learn about your business and determine the best way to communicate your message through print. There's no obstacle too challenging to get your project across the finish line. No matter what type of print products you need, The H&H Group is excited to partner with you!
PRINTING SERVICES WE OFFER
---
Are you looking for a printing service company to print high-quality marketing materials for you? Whether it's brochures, catalogs, custom business cards, magazines, or restaurant menus, or you're looking to print any other project or marketing materials, there's a wide array of professional printing services for both large and small businesses to choose from. With The H&H Group's state-of-the-art printing equipment and our industry expertise, we ensure our printing services will help our Central PA customers achieve the marketing solutions they need to amplify their brand awareness.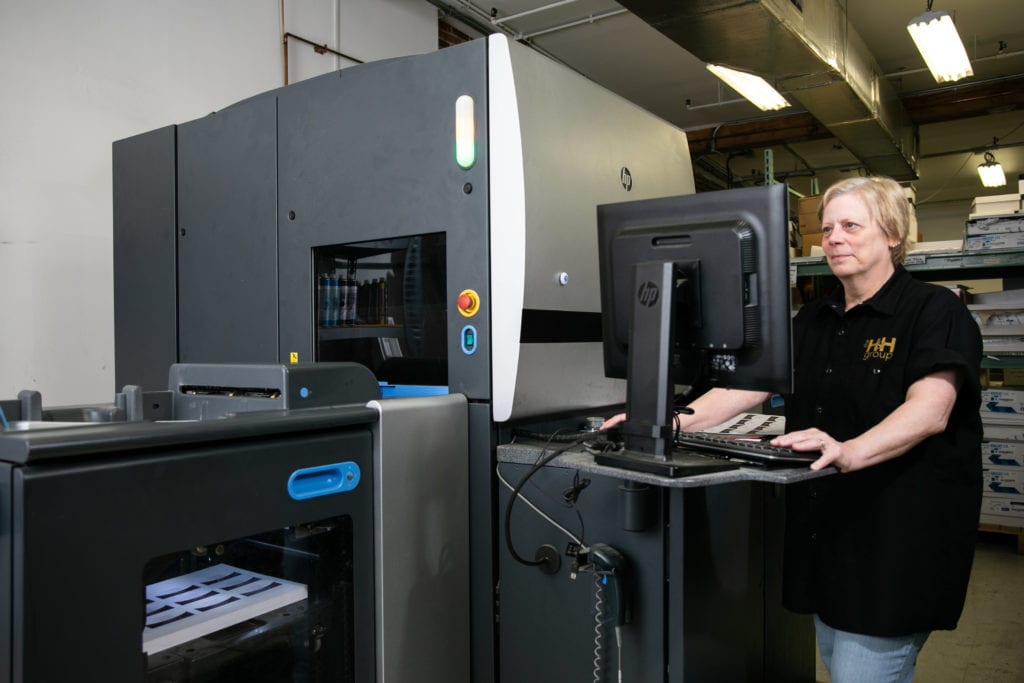 DIGITAL PRINTING
Digital print services are a game-changer. When it comes to completing your projects quickly, digital printing offers incredible value and a wide variety of possibilities.
An advantage of digital printing is the high-quality without the pre-press operations. Once you create your digital piece or design, it can be printed directly onto the product's surface—your computer and printer do the prep work for you! Less set-up means less cost and more flexibility.
Find out what you can create with our digital services here.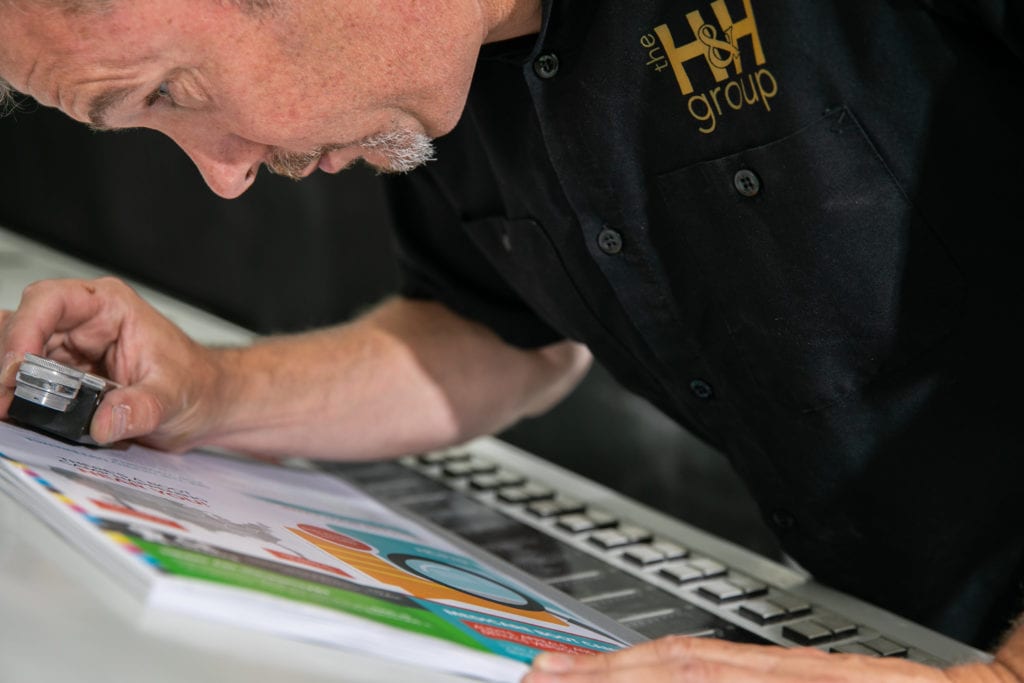 LARGE FORMAT PRINTING
When you need to produce advertising displays consider large format printing. Large format signs include banners, window decals and posters as well as rigid signs such as acrylic, aluminum, gator board, foam core, and corrugated plastic for yard signs. Large format grabs attention at trade shows and it informs and impresses passersby with street-level advertising. Large format grabs can be a cost-effective marketing tool that yields high-end returns with minimal effort. Think large format when you want high-impact results.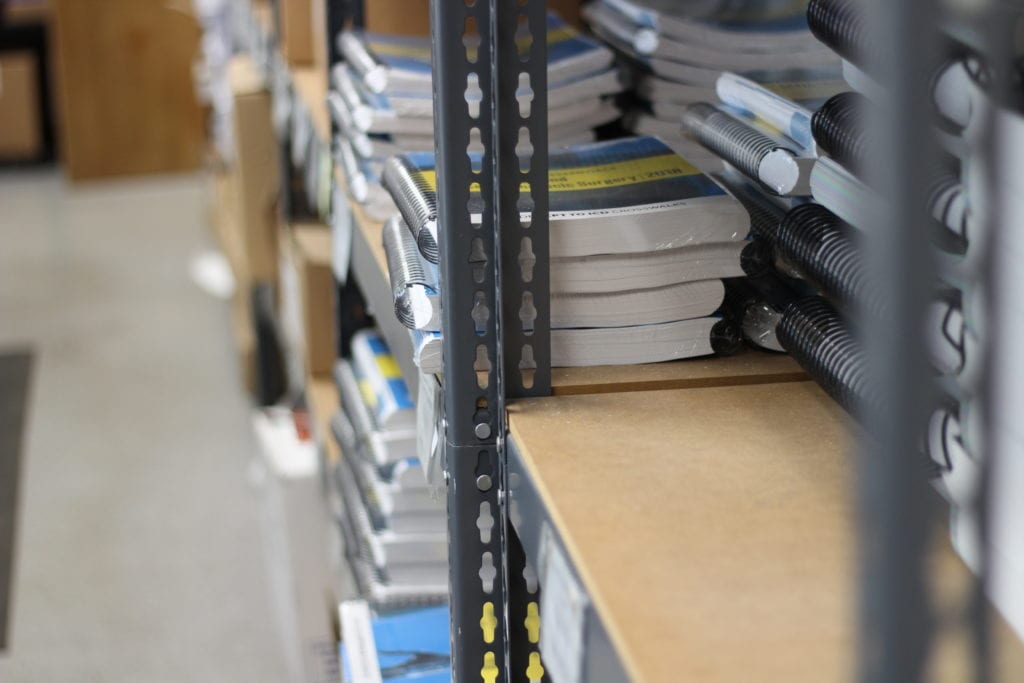 BOOK PRINTING
Whether you need one custom book printed or 1,000, The H&H Group can fulfill your book orders with print on demand (POD). With book printing shifting to POD over the last couple of decades, the exhaustive months-long preparation work and extensive set-up costs are things of the past.
Clients have used our book printing services to create softcover books, hardcover books, spiral-bound books, perfect-bound books, and everything in between. We'll work with you to plan and produce your book.
Get all the details about printing books here.
THE H&H PROCESS
---
At The H&H Group, short-run, quick-turn printing, and signage are our specialty.
By welcoming the ever-growing quick-turn mentality, we've positioned ourselves to maintain our high-quality standards and ship your projects quickly to meet your deadlines without insisting on huge rush fees. As the world moves faster and faster, project timelines have become shorter and shorter. We choose to embrace this at H&H.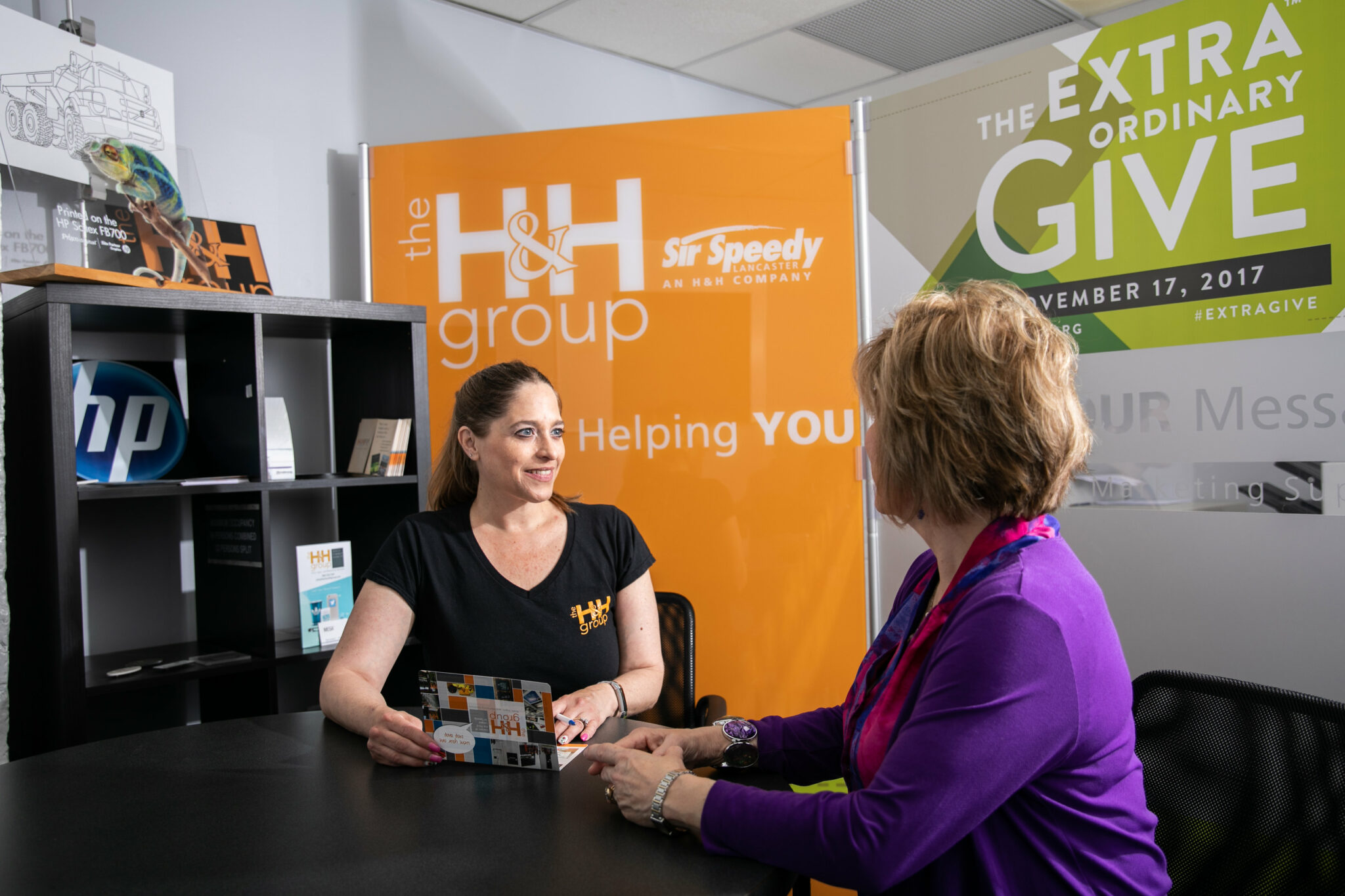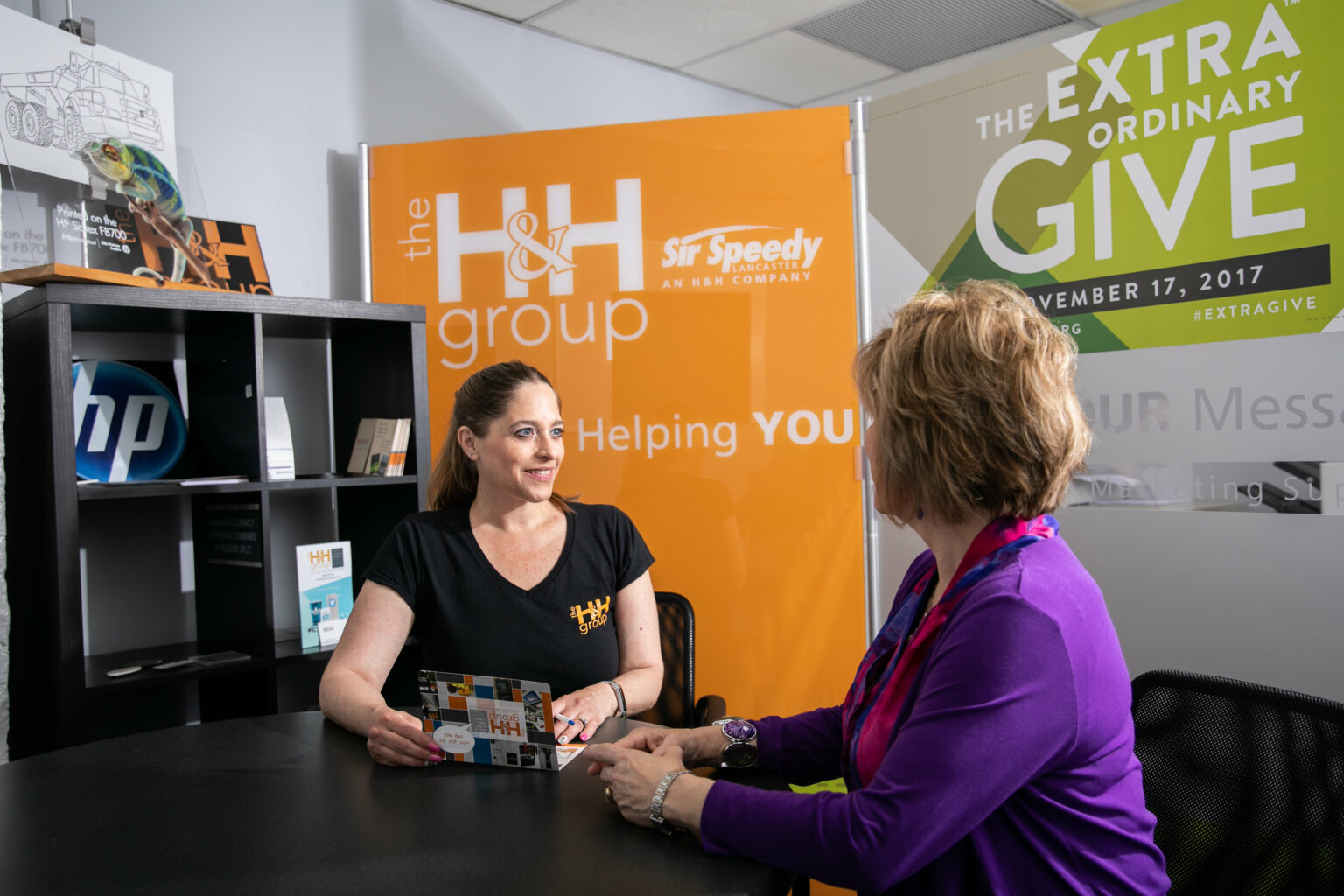 Step 1. Tell our experts about your business.
We start every project with a conversation. Tell us about your business, your goals for the print pieces, and any pain points you want to solve. We can match your needs with the right print collateral and printing method.
Step 2. Create an incredible print piece today.
Whether you know what exact visuals you want or want our experts to help design the perfect piece, we work closely with your team to create custom marketing collateral. The sky is the limit!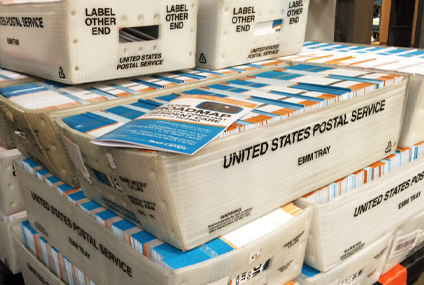 Step 3. We will help you deliver the marketing collateral to your customers.
Once we've printed the piece, we quickly execute the distribution plan. We can deliver locally, ship the pieces to your location or your customer's locations worldwide, or even place your materials straight into the mail.
WAYS OUR PRINTING CAN HELP MAGNIFY YOUR MARKETING
---
If your business has a message, it deserves to be heard. At H&H, our design team is here to help you communicate that message loud and clear with attention-grabbing direct response marketing materials. Let us show you the difference our marketing strategies can make for you!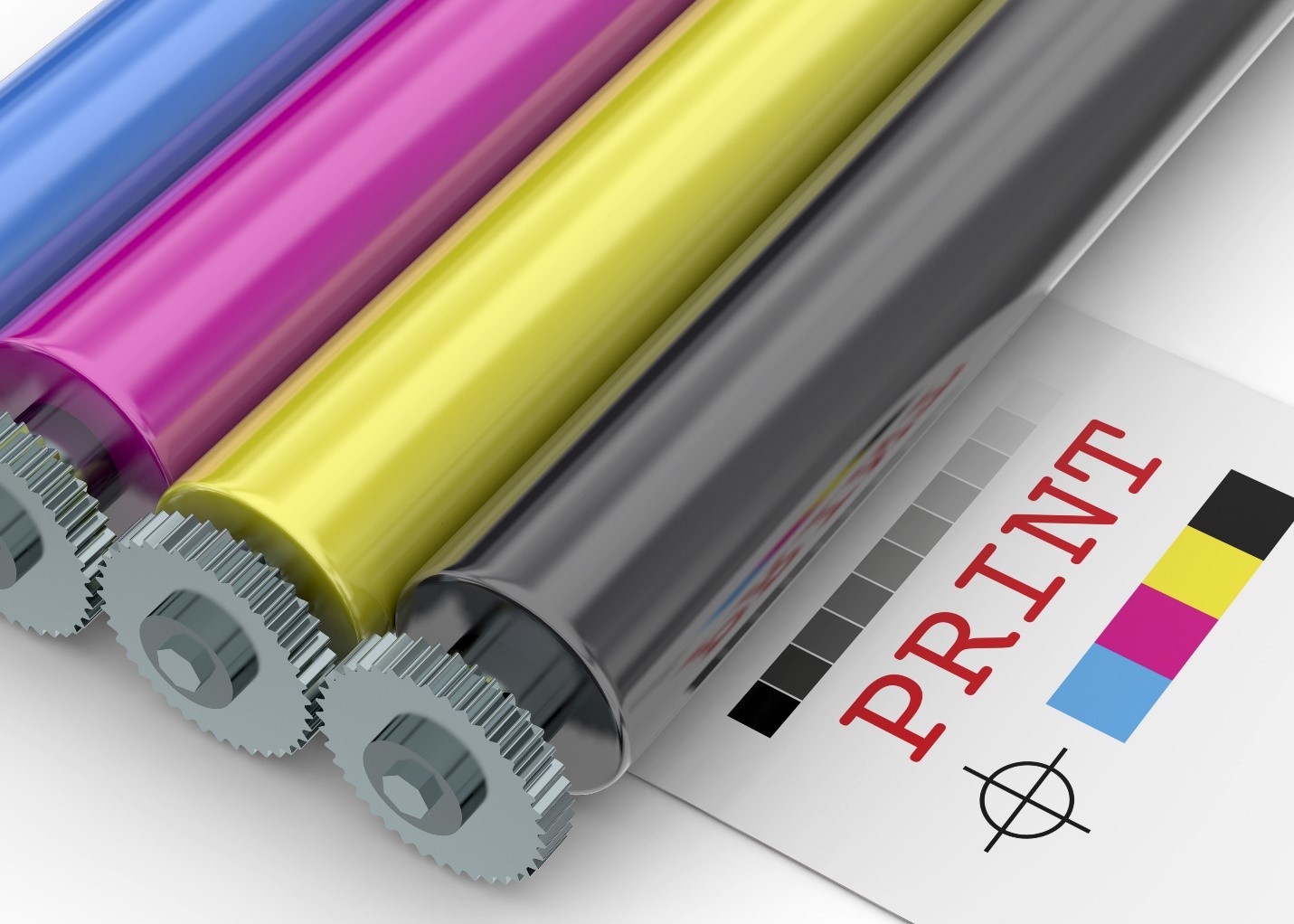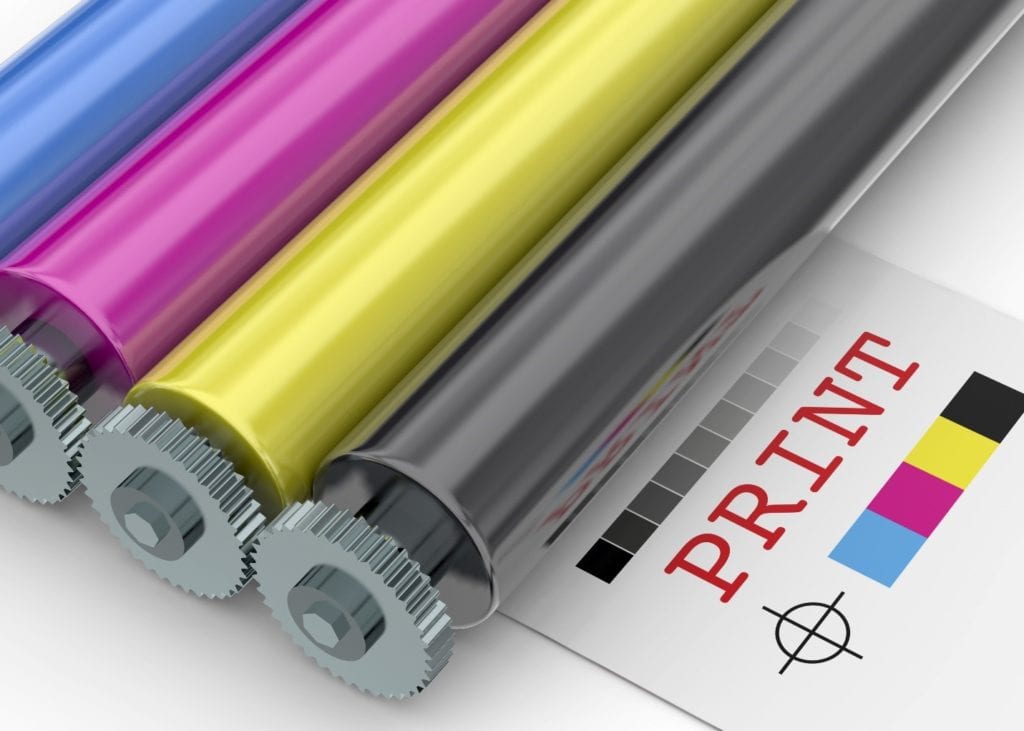 DIRECT MAIL
Direct mail marketing is just as powerful of a marketing channel for your business today as it ever was. When it comes to customer acquisition among B2C marketers, the direct mail advertising process has the most substantial ROI. This is especially true for local businesses like restaurants, rental communities, plumbers, dentists, or doctors.
At The H&H Group, our team will help you leverage the power of direct mail marketing to communicate your message—clearly and effectively—to your audience base. Our design professionals are experts at what they do. Let them design eye-catching brochures, booklets, and postcards that will help to fuel your business growth.
Discover how our direct mail capabilities can benefit you here.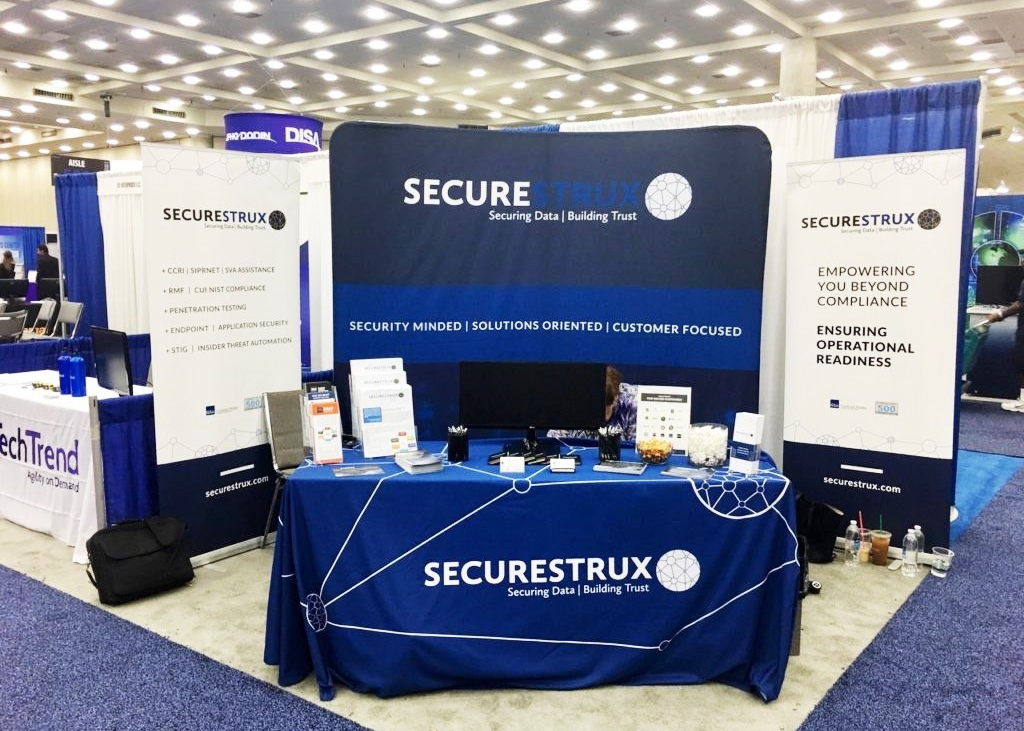 EVENT MARKETING
If you present at trade shows or host industry events and are looking to attract as many new clients as possible—we're here for you! We offer proven event marketing strategies. Our team can help you bring in more business, increasing your customer acquisition and increasing your revenue.
At The H&H Group, we're a full-service event marketing agency. That means we can handle it all. From planning and execution through post-event follow-up—we'll take care of every detail of your event to maximize your results.
Some of our printed event marketing materials include:
• Table Throws
• Banner Displays
• Banner & Flags
• Retractors
• Event Tents
• Signage
Learn more about our promotional strategies to get the most out of your next event here.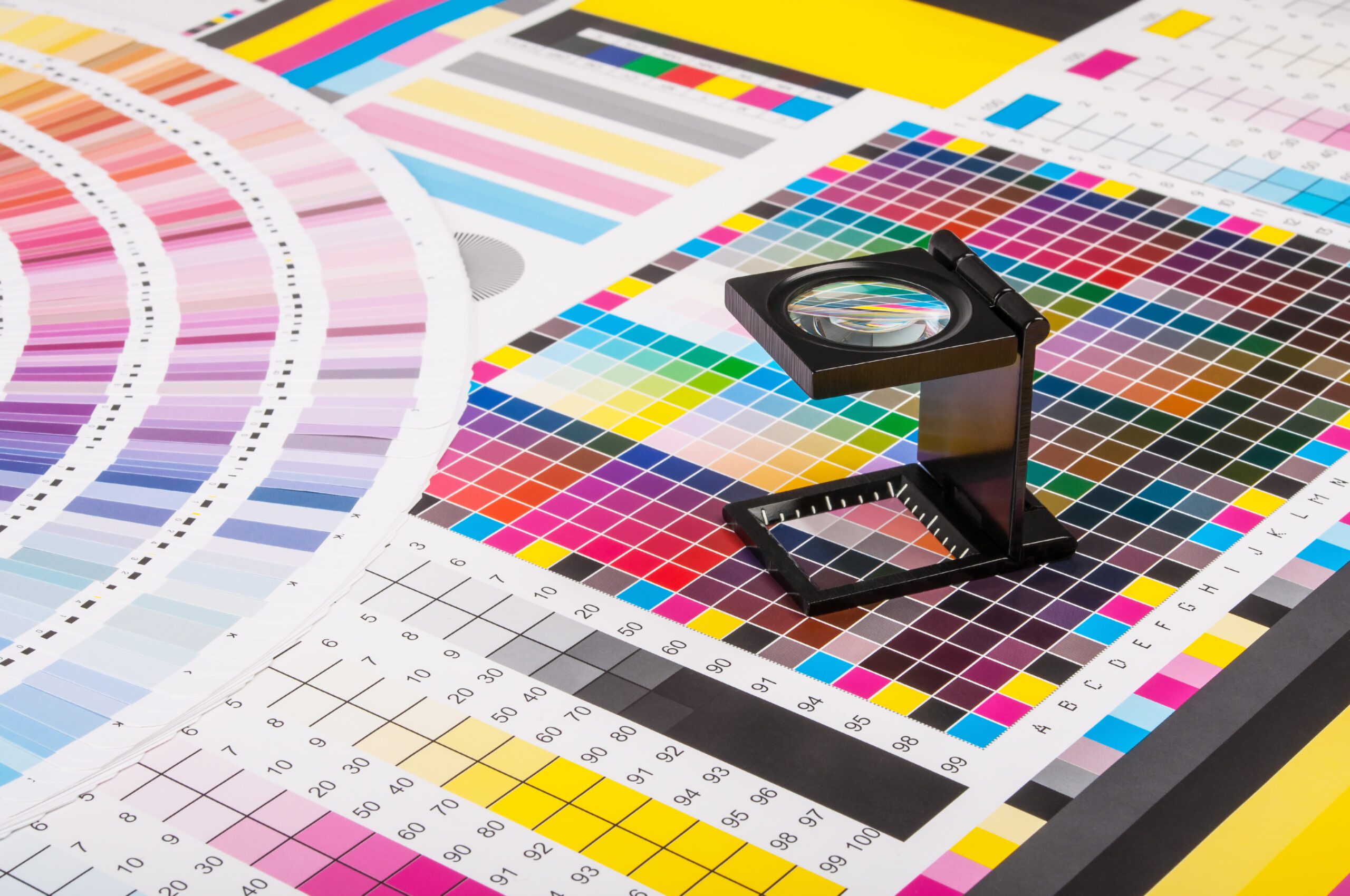 REQUEST PRICING
Have a project that you'd like The H&H Group to help you tackle? We'd love to help! Please request a quote, and we'll get back to you ASAP with pricing information.
WHAT OUR CUSTOMERS ARE SAYING
---
"H&H is incredible. They crank out high quality work like it's nothing. They are always so friendly and personable and you can tell they really care about you and your business. Will continue to go to them anytime I need them for a project." –Karen L. via Google
Find Additional Information on Our Blog
---