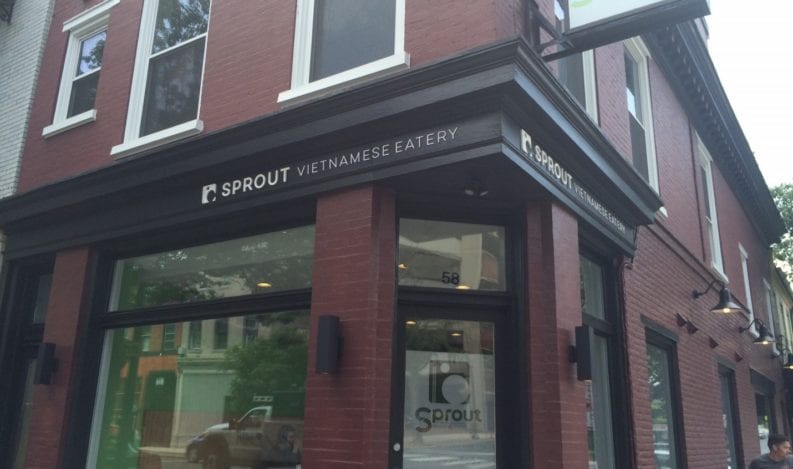 Boost Your Branding with Door Signs and More Inside Your Business
Ah, interior signage. One of our favorite and most effective options for branding your business's physical locations. Whether your organization is a busy restaurant, a boutique food vendor in a historic market house, a chain of retail clothing stores, or offices for a downtown Chamber of Commerce, you need signs of various types (like door signs) to enhance your indoor spaces while assisting your customers, visitors, and employees with wayfinding and more.
Why do we love interior signs so much here at The H&H Group? Well, these two-dimensional and three-dimensional signage designs allow for nearly endless creativity in making a space your own.
Interior signage can be applied directly to walls or be freestanding.
Effective signs can be high-tech, artistic, or extremely simple.
In fact, we covered a lot of excellent interior signage ideas in an earlier blog post you won't want to miss.
But, what are the biggest reasons to consider door signs specifically, as well as other interior signs? And, what particular places inside your building do they achieve the best results for branding and more? Read on to find out.
Why You Should Add Door Signs and Other Interior Signage Options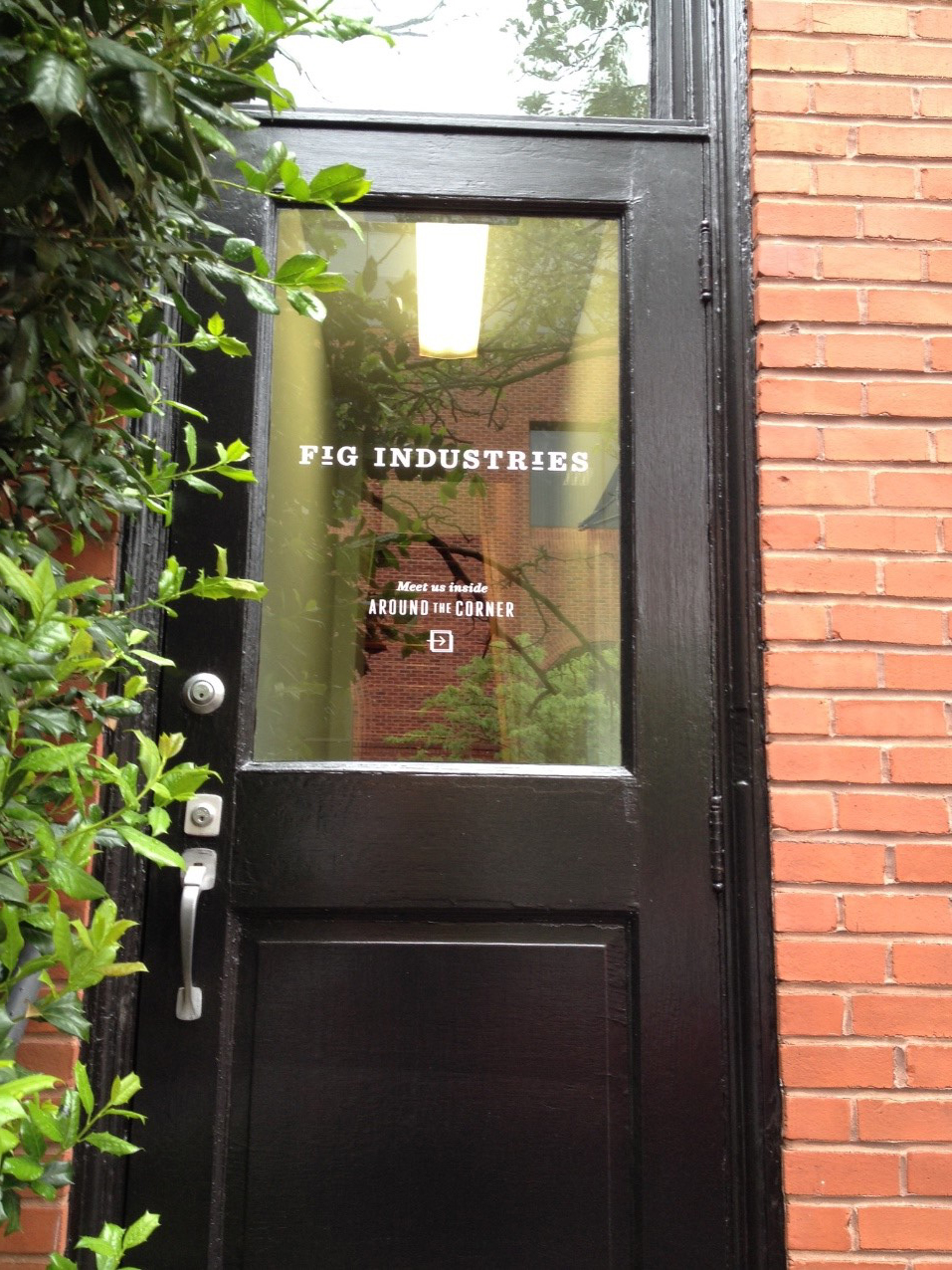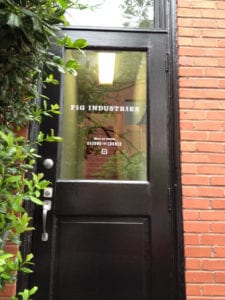 If you didn't have your name on your business's entrances, would people be able to find you? Sure, you might have several exterior signs that help attract customers or visitors nearly all the way to your front door, but then what?
Without proper identifying information on your actual doors, visitors may be confused about where to enter. And that may compel them to give up instead of trying to determine how they should come inside.
Don't believe us? There are legitimate survey data to back up the idea that unclear or totally absent signage actively drives customers away!
Brand Reinforcement
While a customer browsing your showroom or a client waiting to meet with someone in your offices may know your company's name, do they understand what you stand for or who you really are as an organization?
Signage can help educate visitors—and employees—about your mission, vision, core values, and other differentiators that make your business stand out from the competition.
Additionally, your physical location is a marketing "channel" in the grand scheme of multichannel marketing. Ensuring that your interior signs adequately contribute to your brand story will make this channel an effective one in your overall marketing strategy.
Providing Additional Company Information
Looking for an affordable and sustainable way to share stories of your company's success? Consider putting up a case study display in your waiting area to illustrate information about the good work you've done or amazing team accomplishments. Interior signs can be an excellent storytelling medium.
Wayfinding
Have you checked out our previous article about the importance of effective wayfinding signage? These types of helpful guidepost signs can help us navigate our way inside unfamiliar buildings and environments, including limited-time special events like tradeshows.
Clear, easy to read signage that helps people know exactly where they are in your building is something visitors and customers appreciate, perhaps more than you realize. Providing this type of clarity with door signs and more can help give people a positive overall impression of your company and brand as a whole.
Atmosphere Enhancement
Wall graphics, murals, and other artwork in your offices or retail storefront don't have to just look attractive—these can also be functional as signage or storytelling media. Take a look at the donor wall we created for the Lancaster Chamber, and you'll get a sense of just what beautiful and multipurpose interior signs and wall coverings can achieve.
Compliance Requirements
Companies that are open to the general public are required to adhere to Americans with Disabilities Act (ADA) rules related to accessibility. Some of these rules govern signage within a physical space. ADA signage compliance can be tricky, as there are technical rules on a list of factors that include sign contrast, mounting height, and location. However, these rules don't have to limit your creativity or your on-brand design, though you will want to coordinate your ADA signage installation with a knowledgeable interior signage resource for the best results.
High Impact Locations to Install Interior Signs
As we already discussed, signage can fit just about anywhere you can imagine within your company's interior spaces. These are a few of the best placements, based on research—as well as our own experience—designing and installing signage for local businesses.
At Your Point of Purchase Stations
We often talk about POP—or point of purchase—displays here on the blog. And while these often incorporate several different elements to encourage customer actions like add-on purchases in retail environments, POP displays may simply be another chance to brand yourself.

Create signs that express gratitude to customers for shopping with you or offer a chance for visitors to give you feedback on their experience.
If your business doesn't offer merchandise for purchase, you can apply similar tactics at your reception desk, or at a dedicated location in your lobby or entranceway. Consider displaying print collateral like brochures or postcards that your visitors can take with them to help spread the word about your business.
On Doors and at Doorways
As we discussed above, door signs—often printed or cut from self-adhesive vinyl and applied directly to glass on your entrance doors—can be beneficial both as a branding element and wayfinding signage. Door signs are a great way to really make your business stand out, especially when it's located next to or even inside other businesses.
In Reception and Waiting Areas
Use large swaths of wall space in the areas where visitors, guests, or customers first enter your business to create a friendly, welcoming atmosphere. As we talked about previously, this can be done with eye-catching artwork or displays that tell your company's unique story.
In Employee Meeting Areas & Break Rooms
Similar to areas meant for visitors to gather, your "employees-only" environments within your building present opportunities to inspire and build loyalty among your workers when properly branded.
Consider vinyl wall graphics with motivational quotes, photo displays of past company events, or even just an oversized installation of your logo. After all, your employees are sometimes your best marketers—if they enjoy their work environment, they will undoubtedly tell their friends and family, which can build healthy buzz around your business in no time!
Ready to Level Up Your Physical Branding and Signs? The H&H Group is Here to Help!
Because the possibilities are nearly endless when it comes to interior signage options, we realize that many business owners and managers can feel overwhelmed trying to choose the best signs to achieve their branding goals and more. Luckily, The H&H Group is an experienced and expert sign design and printing partner for businesses throughout Central PA and beyond.
Simply fill out a few details about your current signage project needs and goals, and we'll be in touch to collaborate with you! Trust The H&H Group to get you the best signs—on time and on budget.