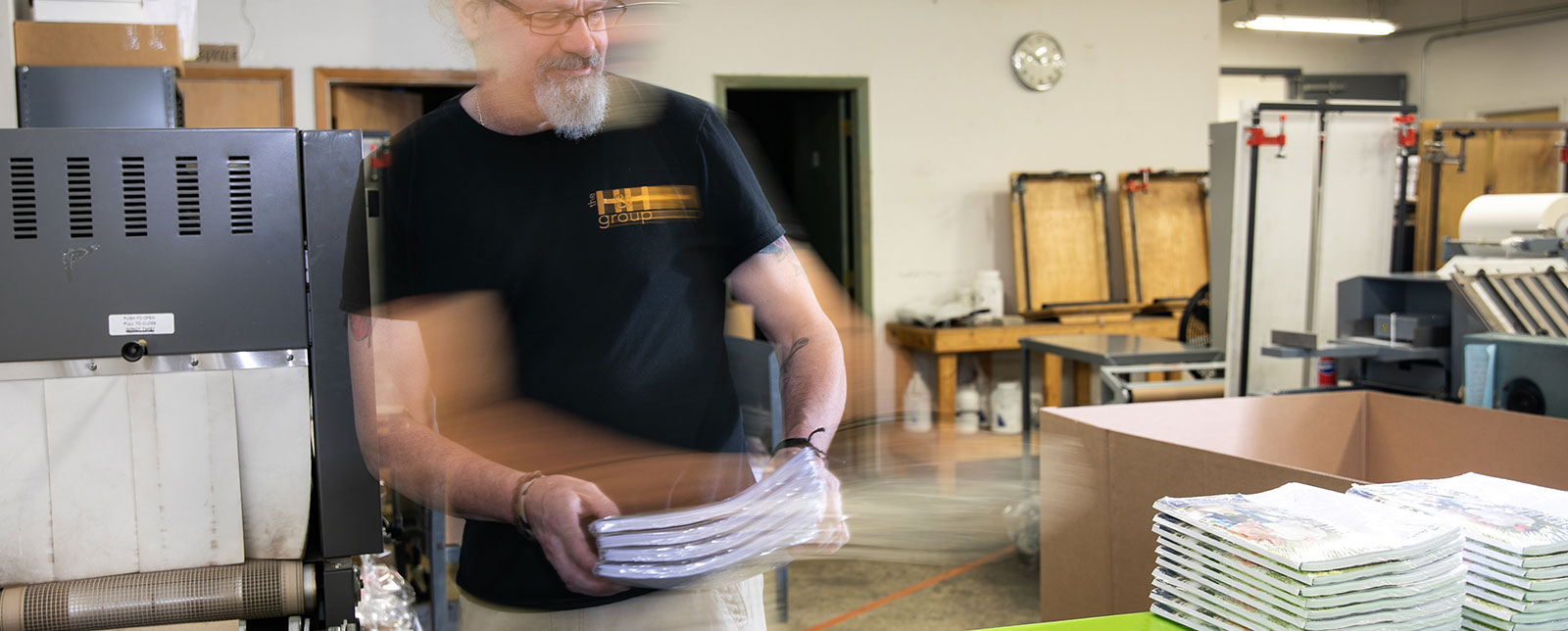 No Need to Look Further for Book Printing in Lancaster, PA, Because We Have You Covered!
Books come in all shapes and sizes, and even though adults warn children not to judge a book by its cover, it's difficult not to! Because of the snap judgments a reader makes just from looking at a book, you need a high-quality product assembled with crisp, clean pages and a stand-out cover. There are plenty of options for a printing company, but you want the best.
You've worked hard to write, edit, and assemble your book. Such an accomplishment deserves the perfect binding for its pages. When you choose book printing services in Lancaster, PA, from The H&H Group, you get that high-quality product you need to capture and hold the attention of potential readers.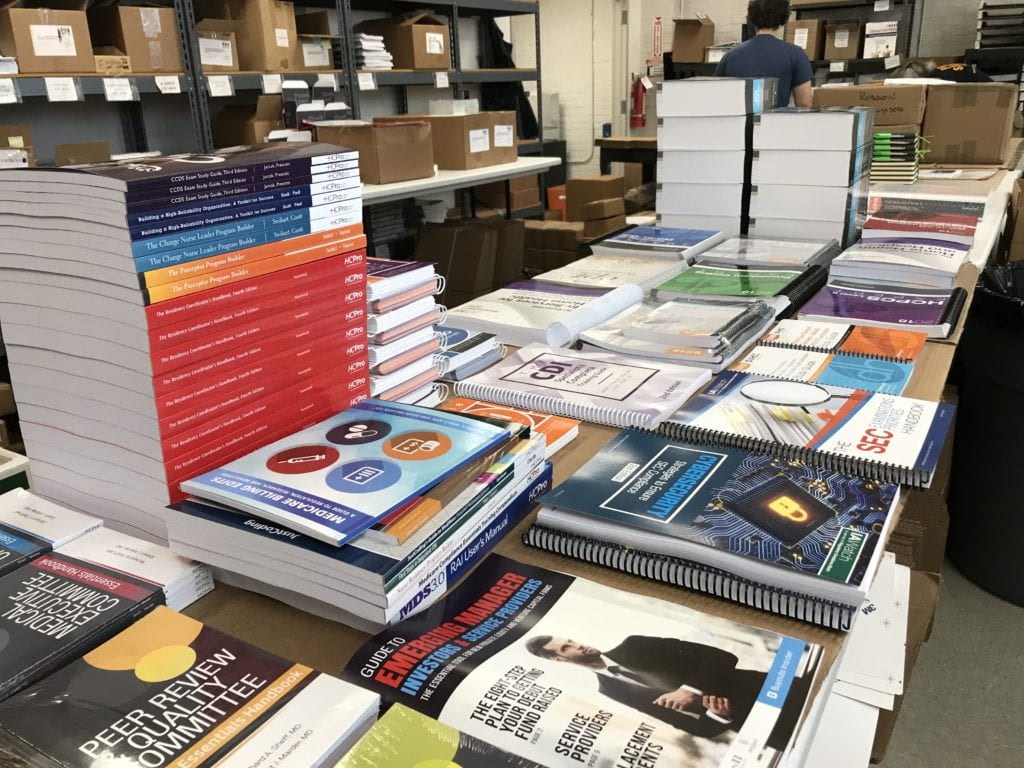 BOOK PRINTING SERVICES WE OFFER
Are you worried that self-publishing will be too expensive? Don't let the thought of how much printing a book might cost stop you from publishing your work.
When it comes to our book printing services, our focus is on delivering quality books with a concentration on print demand. Why that focus? In a word, flexibility. We can produce precisely what you need when you need it, and however you need it, so you are in control of the printing process! Perfect bound. Saddle-stitched. Coil bound. Hardcover book printing. The binding and paper options are up to you, so your book will reflect your work exactly as you want it to on paper.
While still using offset printers to ensure a high-quality job, print-on-demand (or POD) offers distinct advantages that make self-publishing a book easy.
Most notably:
Book printing is not governed by quantity. You can order as many or as few books as you want.
Turnarounds are quick. You can adjust book quantities to reflect demand. If demand spikes, you can order what's needed.
It eliminates storage concerns. Gone are the days when you had to print large quantities and then find storage.
It minimizes budget concerns. You won't have to outlay a large amount of cash attached to a large volume run.
You can correct mistakes. If you forgot to include something or noticed a typo, you won't have to live with the fact it's now in print and can't be changed.
POD is environmentally friendly because books are no longer disposed of when imperfections are found or the books don't sell.
Where book printing services are concerned, print on demand delivers the same quality book you'll get from traditional methods. The paper and binding are indistinguishable from a large batch run.
HOW MUCH DOES IT COST TO HAVE A BOOK PRINTED?
---
Several factors govern book printing costs, including quantity, trim size, the number of pages, paper options, cover stock, and full-color vs. black and white pages. Let's assume you've written a book and would like to use these specs:
Quantity: 250 – Binding: Perfect-bound – Trim Size: 8.5 x 11
No Bleeds – Black and White Pages: 200 – Color Pages: 50
Total Pages: 250 – Paper: 60# – Cover: Gloss 12pt
Using a reliable book printer, you could expect to pay between $3,500 and $4,000, or roughly $14.50 per book. Again, many factors can impact your final price.
OUR PROCESS
---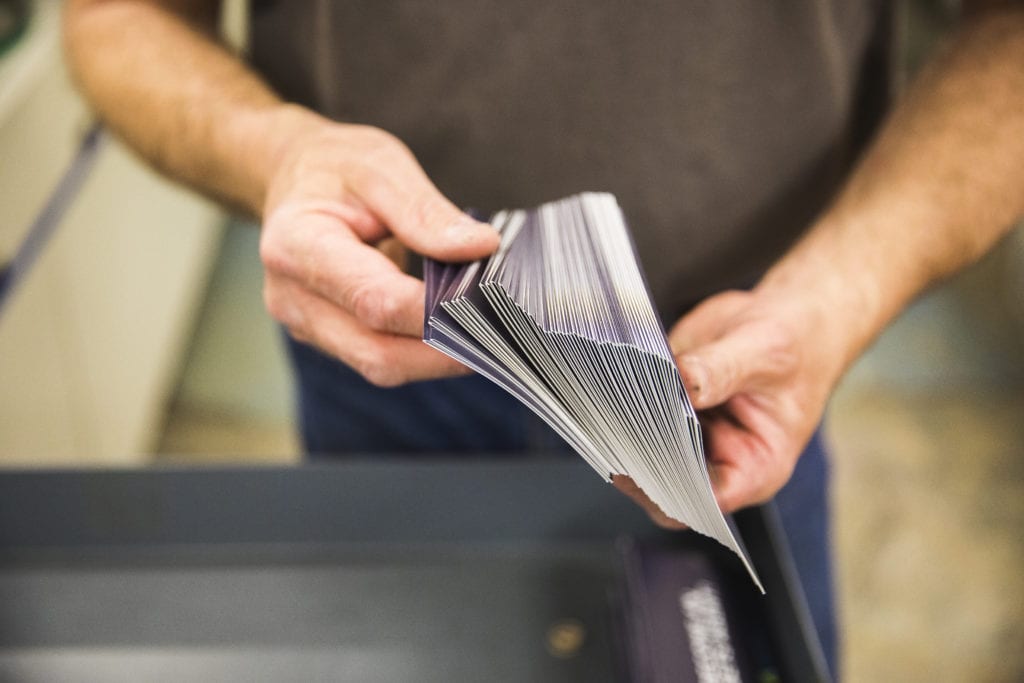 Book printers and self-publishers alike have shifted from offset printing to print-on-demand over the last couple of decades. Offset printing requires months to move through typesetting, galleys, mechanicals, negatives, plates, printing, and binding. Needless to say, that process incurs some high costs before your book ever hits the press. For that reason, it makes sense to print several thousand books to justify setup costs and printing. POD requires a much smaller upfront investment, so you can publish fewer books without sacrificing quality.
The print-on-demand process requires much less preparation work than offset printing. It's as simple as submitting your book content and metadata with digital files. The files are logged into our system, examined for any errors, and the proof is created for you to review. We can also work with you to create a cover design and overall formatting for your book.
Once you review the proof and provide any final edits, we can print and bind your book. The process can be completed in less than a month, even weeks, providing you approve your proof quickly. This streamlined process dramatically reduces your initial expense allowing you to print only the amount you need. That also means you won't have to worry about storing any excess books.
The process also allows for easy updates if you want to change your cover art or make edits to your book during the next run. We incorporate the amendments and put them in place. This process helps avoid wasting inventory and additional expenses.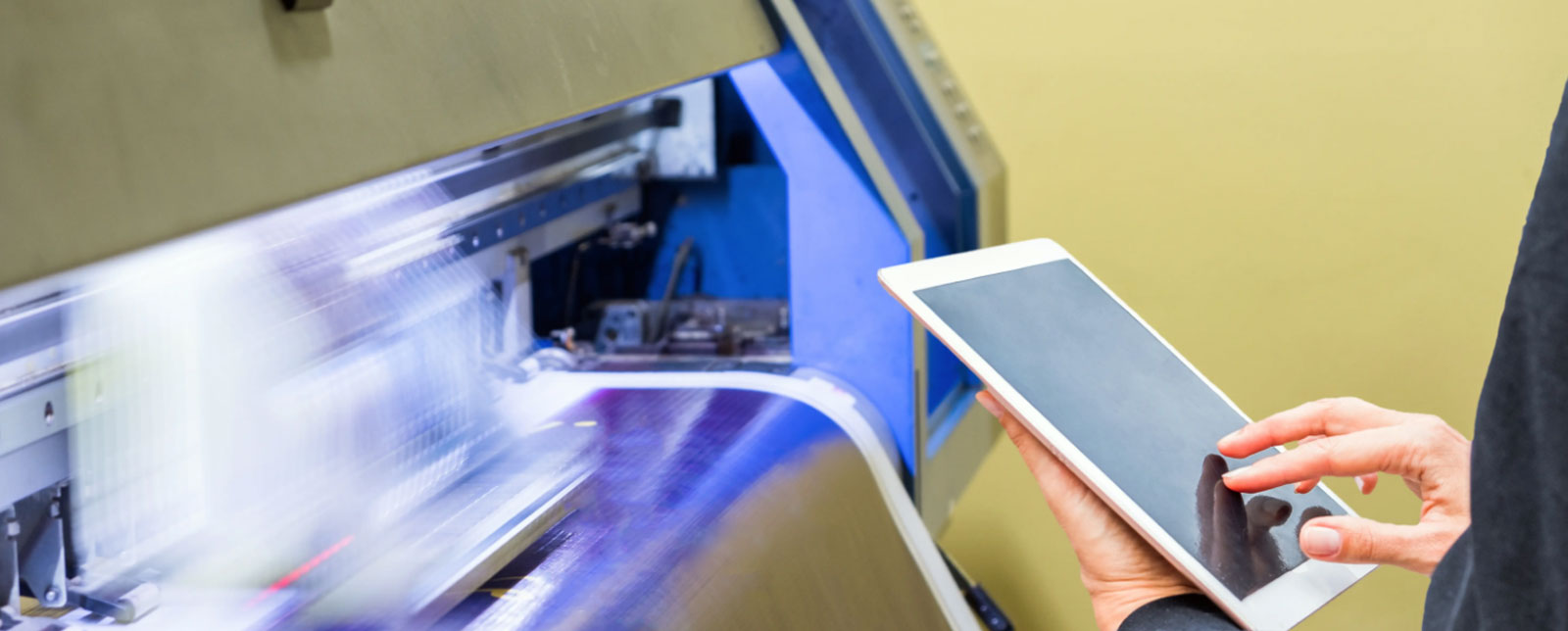 What Our Customers Are Saying
"With H&H, we have honest conversations that get us the best solutions, which has allowed us to scale and integrate the companies we've purchased."
You want the best quality book printing options for your manuscript, and you have a vision in your head that needs the help of expert printers to come to fruition. Sometimes, it's best to let the work speak for itself. Let our image gallery of past products impress you and after browsing, get in touch with us to start working on your print-on-demand project today.
---
Clients have used our book printing services to create softcover books, hardcover books, spiral-bound books, perfect-bound books, and more. We'll work with you to plan and produce your book to your specifications.
You've taken the time to plan, research and write that book you've always wanted to write. Your last step is getting it printed. Let us help with book printing in Lancaster, PA.
We know how much hard work you've done to get to this point. We'll make sure that work gets rewarded with a printed book that you can take to market. Please talk with us about book printing services. Just call 866-242-9484 or drop us a note using our contact us form.
Find Additional Information on Our Blog
---