When You Need Labels That Properly Stick to Wood, Call The H&H Group Today!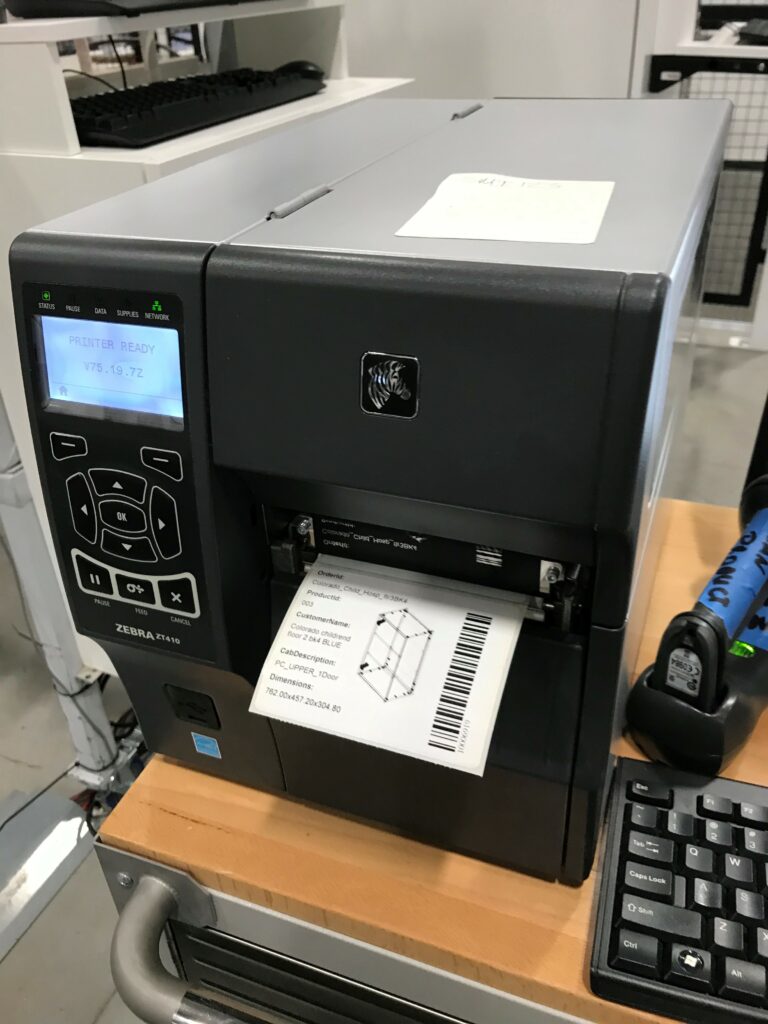 If you are in the woodworking industry, you already know how frustrating it can be to find labels that actually stick to wood and that can be removed without a residue left behind. But when you need high-quality labels with an adhesive that won't leave behind a sticky mess, you can turn to the woodwork label pros at The H&H Group!
Durable and easy to work with, our printable labels are a must for any woodworking shop that needs to identify and keep track of a range of materials, pieces, and parts. Printing labels in-line gives you a reliable labeling and identification method that results in accurate tracking after the saw.
We stock a wide selection of labels to meet your specific needs. By specializing in labels that stick to wood surfaces, we fill a niche for businesses needing versatile labeling options for their particular industry.
These labels will adhere to various wood surfaces, including raw wood, plywood, melamine, or particle board. So you know they are the right choice for you!
What Types of Labels Do You Need?
There are three different label options to suit your operation's needs.
Permanent
Do you need a label you can place and know it'll stay put forever? Permanent labels are best for your needs. They can stay put on a piece of furniture, allowing the owner of the new furniture to see where their piece was manufactured or any other details the customer may find helpful a few years down the line. Permanent labels are also great for inside cabinets to detail how to clean them properly!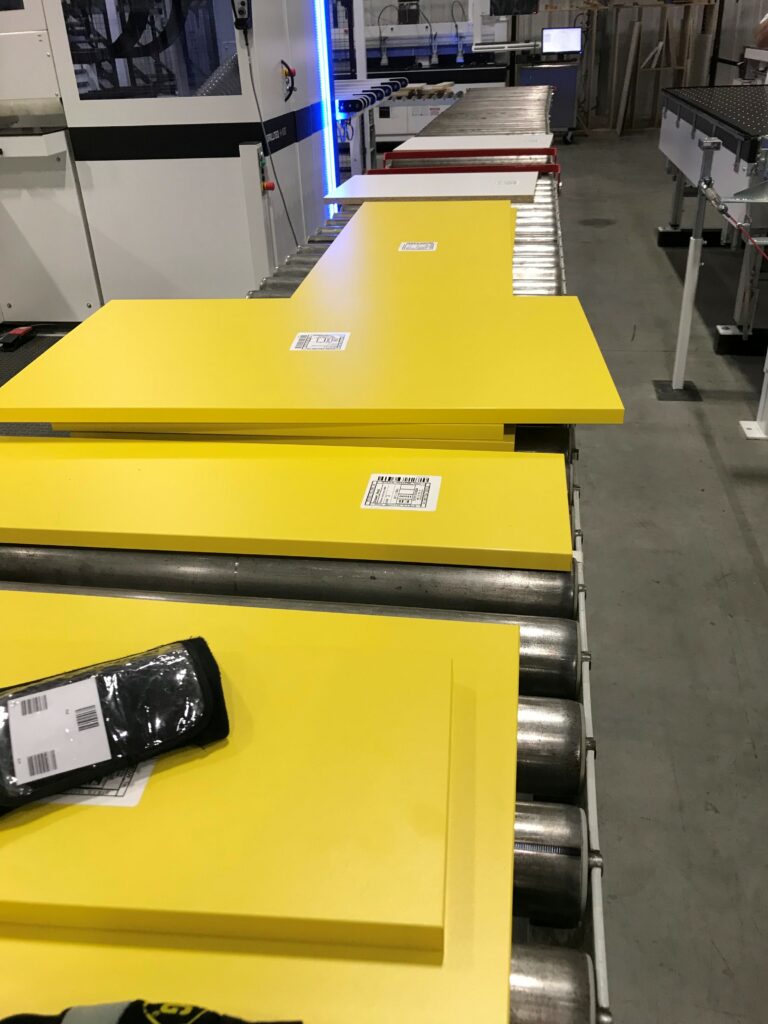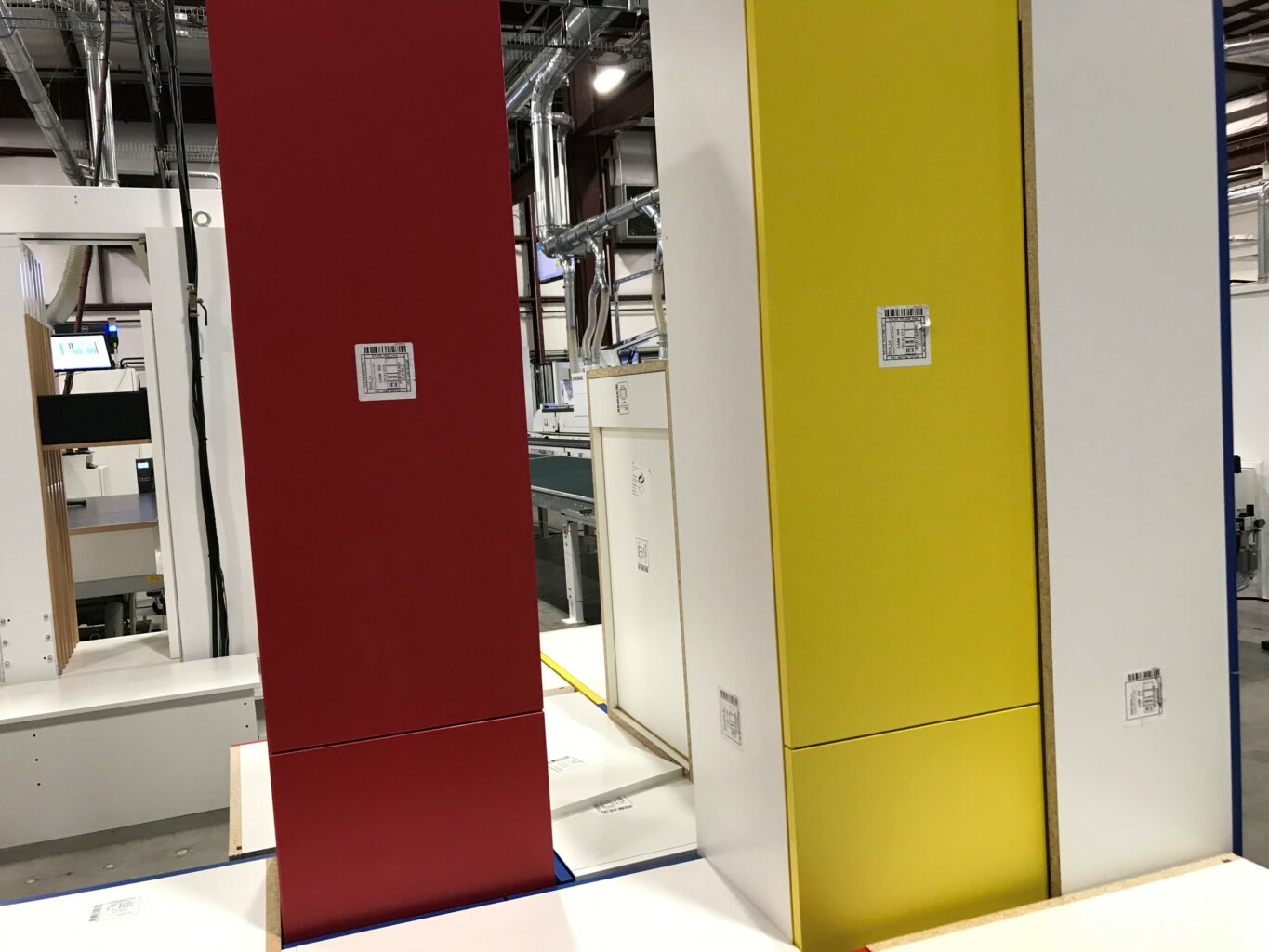 Semi-Permanent
In the woodworking industry, you will need a label for many applications. Selecting a semi-permanent label made by The H&H Group ensures that you have something you can remove when you need it; without that residue you will find with other types of semi-permanent labels.
The semi-permanent labels you get from H&H are specially formulated with an adhesive we invented and patented specifically for the woodworking industry, so you can peel the label and know there will be no residue. These labels are handy for your line of products. Affix one of these to a newly constructed cabinet to ensure that the next part of the line knows the cabinet needs finishing. They will remove the label without any residue left behind and continue with the finishing process.
Removable
Are you looking for something designed for removal and less durable than semi-permanent labels? Try removable labels for wood. These labels that stick to wood are easily removed and are sometimes called repositionable. Removable labels can offer valuable or helpful information and then you can discard them.
Is this "Part C" in your production? A removable label with the letter C will ensure you are looking at the right piece and that you can remove the sticker later once the piece is in place correctly. Removable labels are also helpful for the end user, who may need more information about the piece, like what direction the piece should face.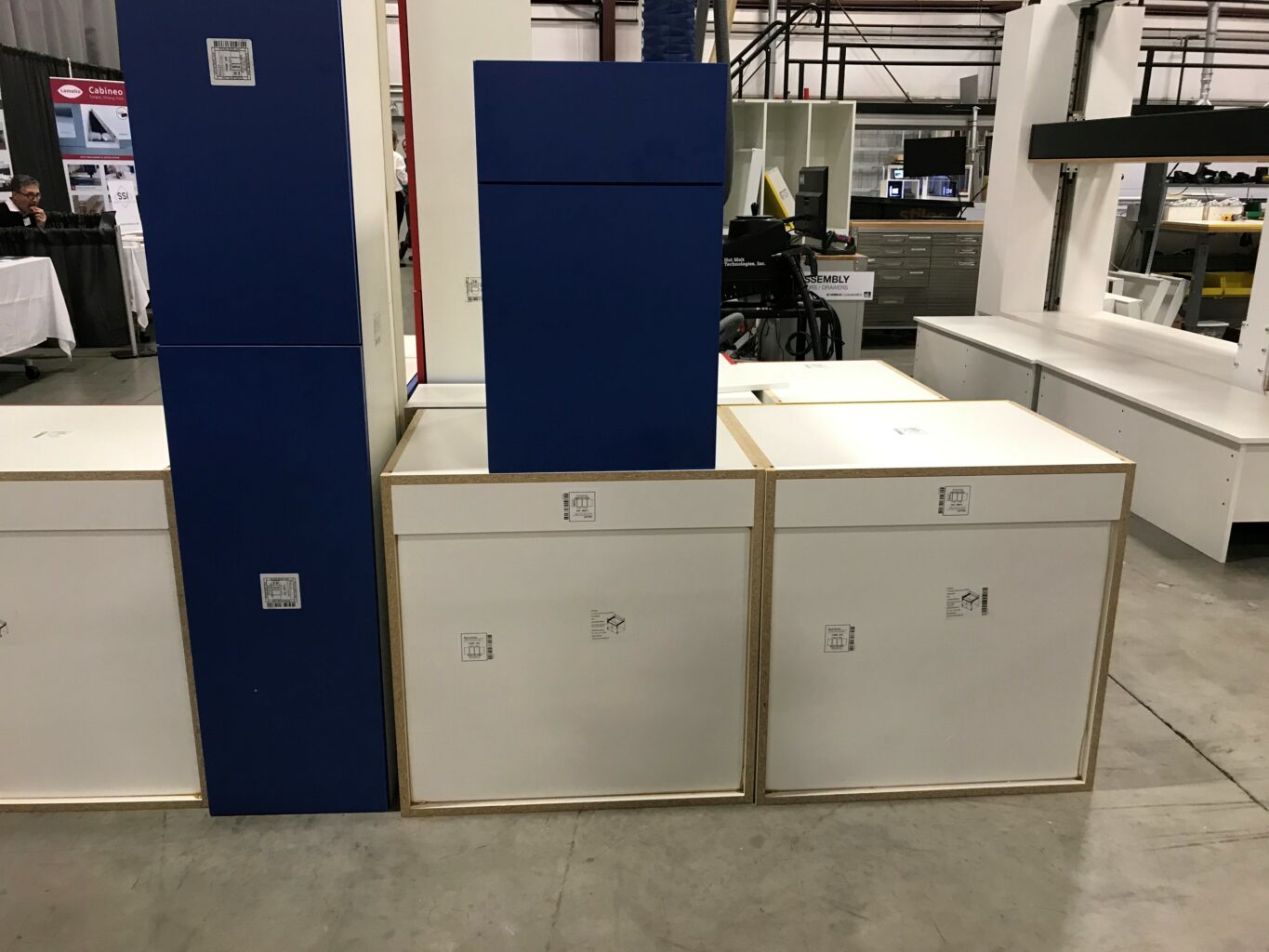 These labels are available on rolls for your convenience and can be printed on the outside or inside of the roll, depending on your needs. The position of the labels is usually determined by how they will be placed on the wood, whether by hand or machine. If you are unsure how you'd like your labels printed, you can get in touch with us before ordering, and we can talk to you about the correct position for your operation.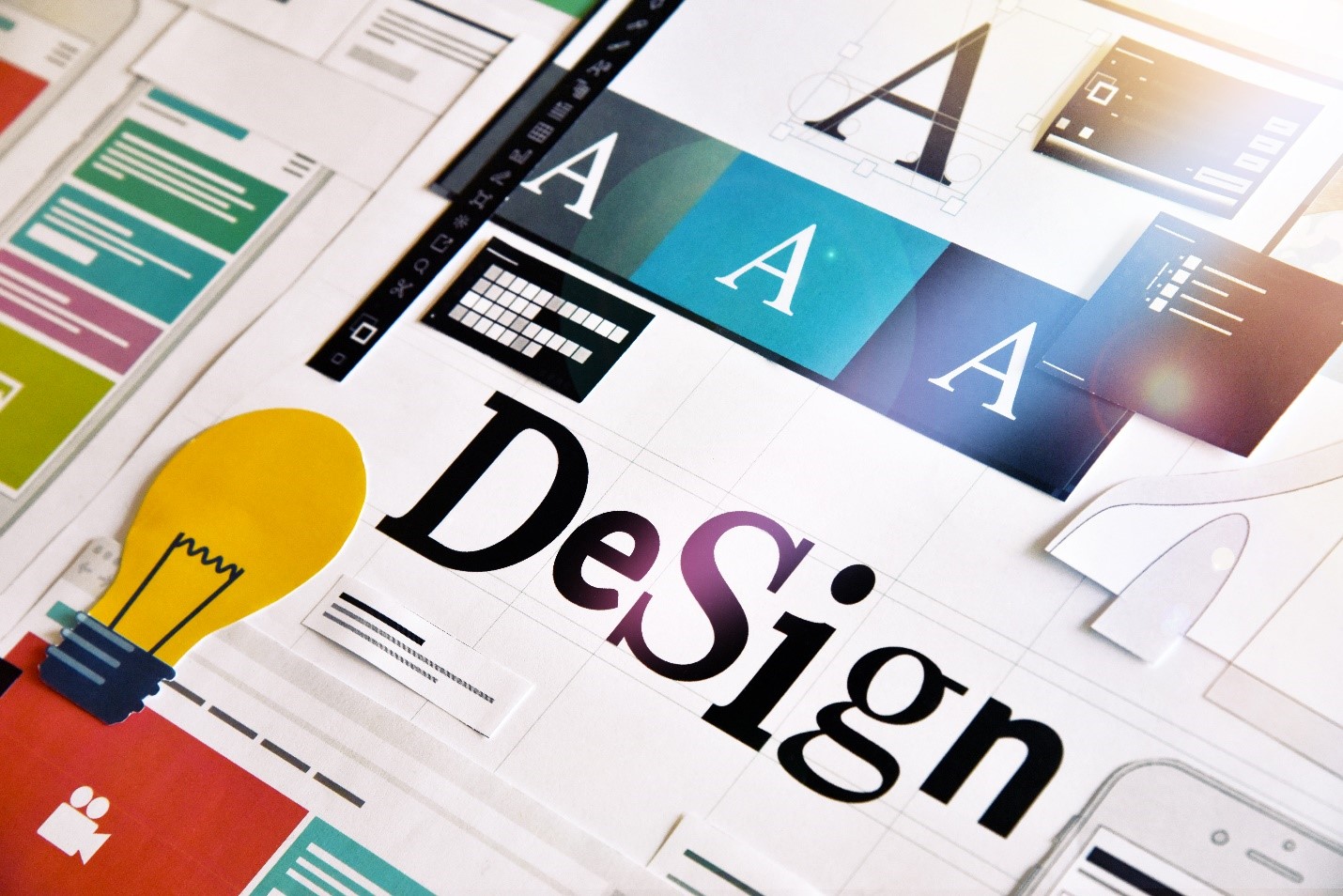 Custom Printable Label Features
Since 1988, The H&H Group has been serving the labeling needs of the woodworking industry. Through ongoing R&D across various applications, we have curated a unique selection of labels specific to this industry and created a one-of-a-kind adhesive. This special adhesive ensures no residue or hindrance for the finishing process after a removable adhesive label has been taken off your product.
We make it easy to create custom labels directly at the saw, complete with identifying information, barcodes, or whatever else makes sense for your workflow. With our label options, you're in charge!
Why Does Adhesive Matter?
---
Labels are only as good as their adhesive, and it's obvious that those in the woodworking industry require adhesive that's both strong yet easy to remove from the surface of the wood. When you work with The H&H Group for your labels, you will discover our patented adhesive is the best on the market for labels that stick to wood surfaces. The money and time devoted to creating the perfect adhesive for labels used in the woodworking industry means you will get great, residue-free results when removing our labels every time!

Custom-order labels with preprinted color blocks are also available.
These are great for identifying items at a glance. For fast labeling and reliable identification at all points in your process, count on quality labels from The H&H Group!