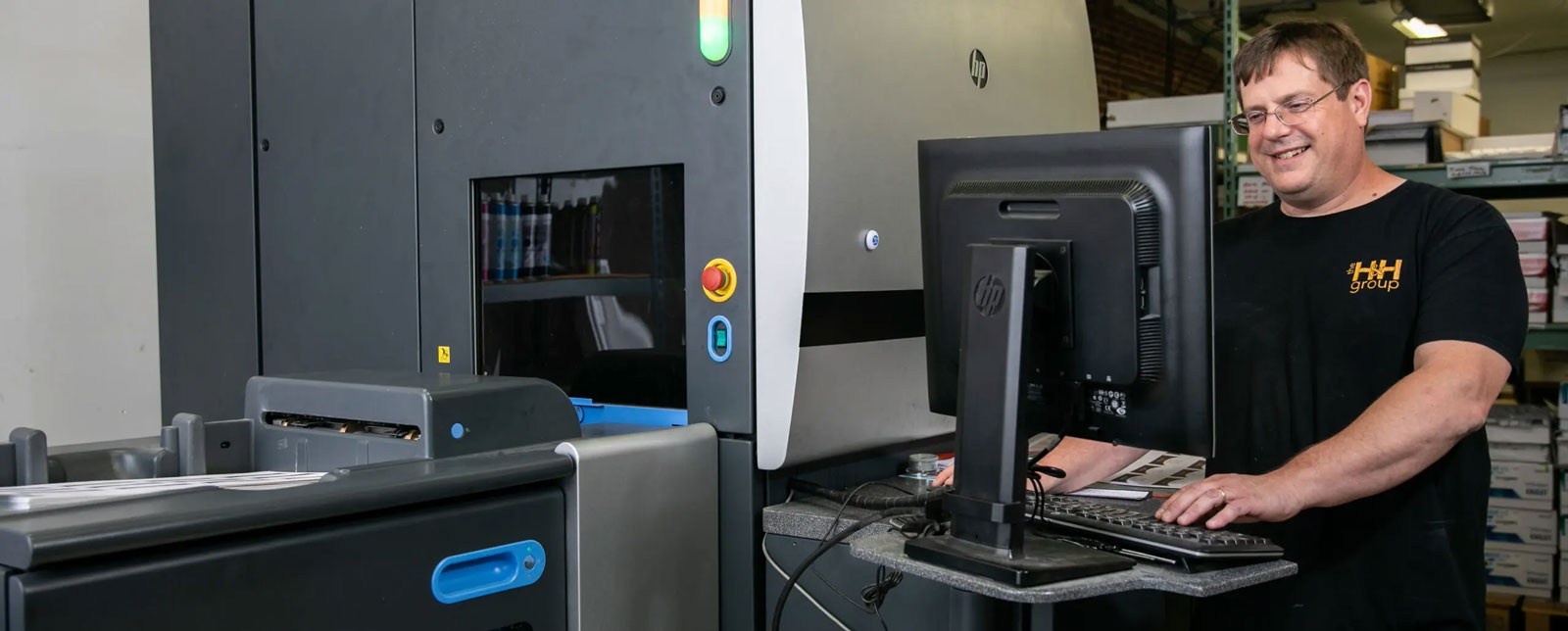 Exceptional Digital Printing Services and Print on Demand in Lancaster, PA
Consumers are inundated with countless advertisements from their televisions, smartphones, and computers every day. It's hard to make an impression on today's audience simply because they are so overexposed to advertising. But what if your business had a way to make a lasting impression without spending a fortune?
Print media has become a refreshing relief for today's consumer, with many physical advertising options finding renewed interest from marketers who want to branch out from internet advertising services. Digital printing in Lancaster, PA, is an excellent choice for your business, especially if you look for something unique that will stand out to your potential customers.
At The H&H Group, we've been offering a wide range of digital printing options to our customers for years, helping them reach new customers through compelling, impressive materials all made right here in Lancaster, PA. Get in touch with us today for more information about our digital printing services!
WHAT IS DIGITAL PRINTING?
---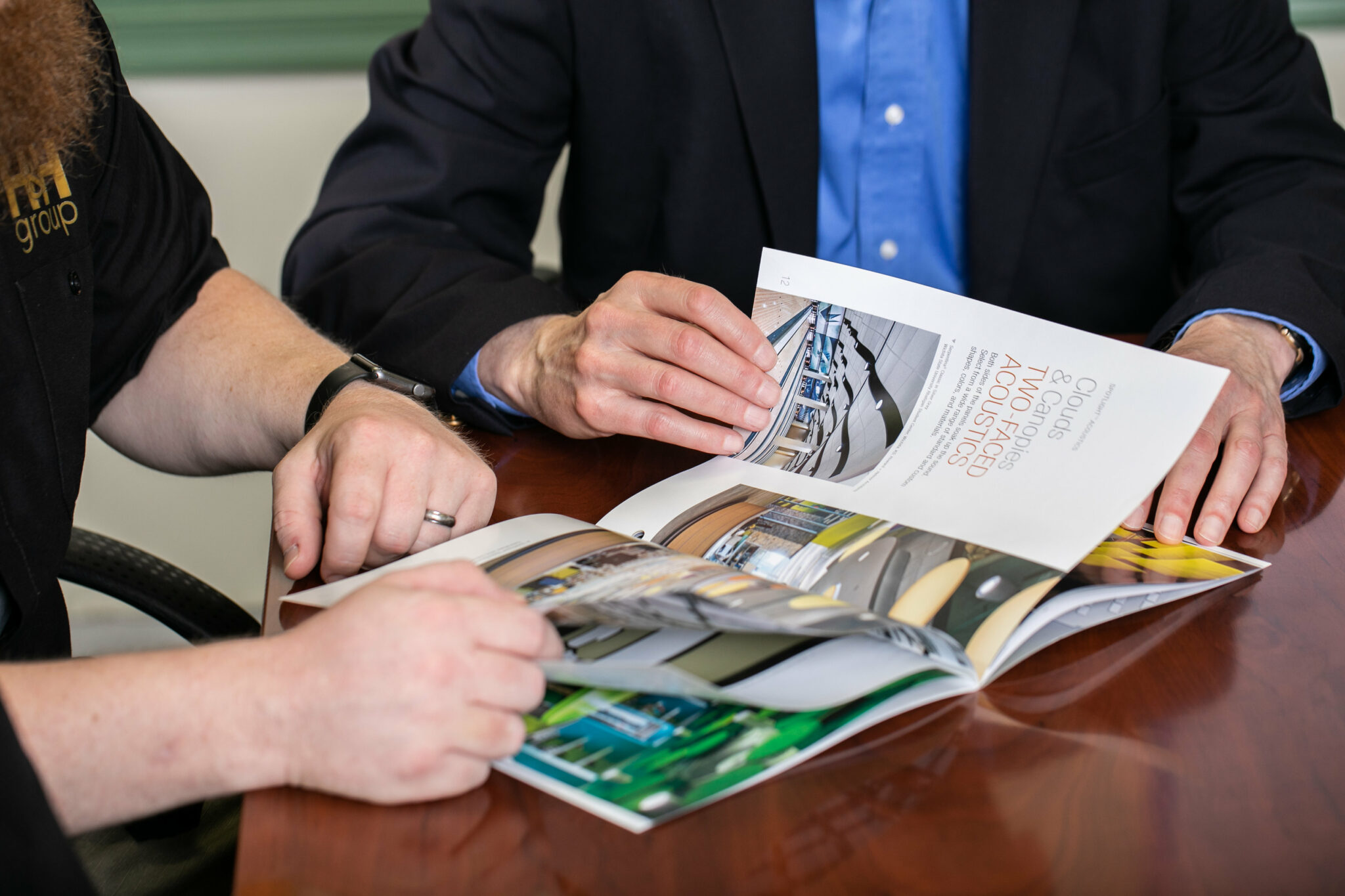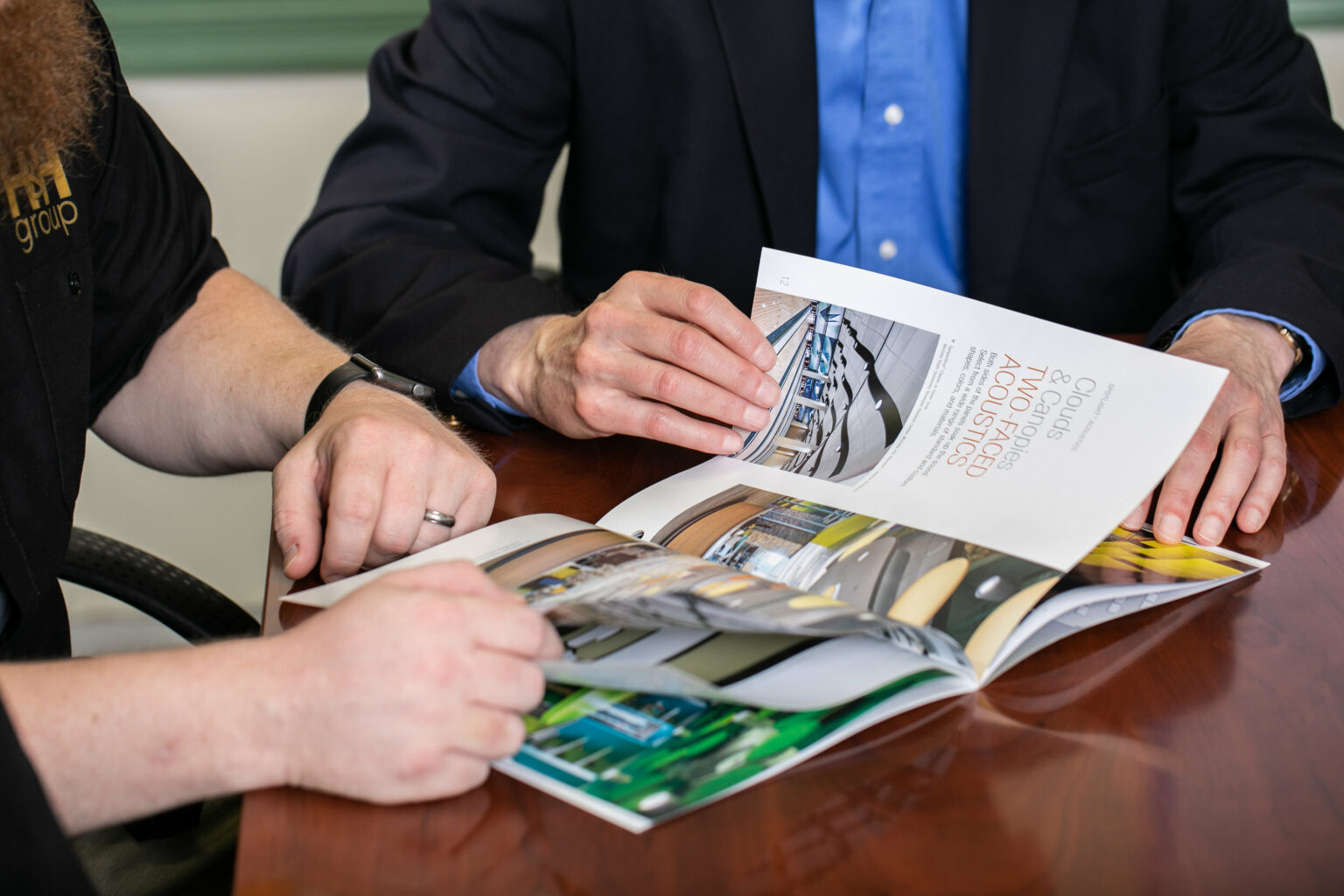 Digital printing might sound like something you'd do online from the name alone, but it isn't! Digital printing is when a digital file is printed directly onto high-quality paper or other compatible material.
You may be more familiar with traditional offset printing, where plates are created that run through a press. This method requires setup costs that take time and added expense to print production. For that reason, you must run larger quantities to justify the setup costs. Digital printing is more convenient and quicker to set up than traditional offset printing.
Pre-press operations aren't needed when you choose digital printing, and you still retain high-level quality. You simply create your piece on a computer and then print it directly onto the product's surface. Your computer and printer do the prep work instead of investing person-hours to go through the necessary steps to prep for offset printing. Less setup means less cost and more flexibility and print runs that can be short or long to match your needs.
Digital printing uses toner or ink. So, think laser printer, at least where toner is concerned. Sans setup costs, digital printing removes the quantity variable so you can get smaller quantities quickly and cost-effectively. You can also work with variable data where each printed piece needs a unique code, name, or address. That allows for greater personalization to benefit your marketing efforts—a great feature if you rely on direct mail for marketing!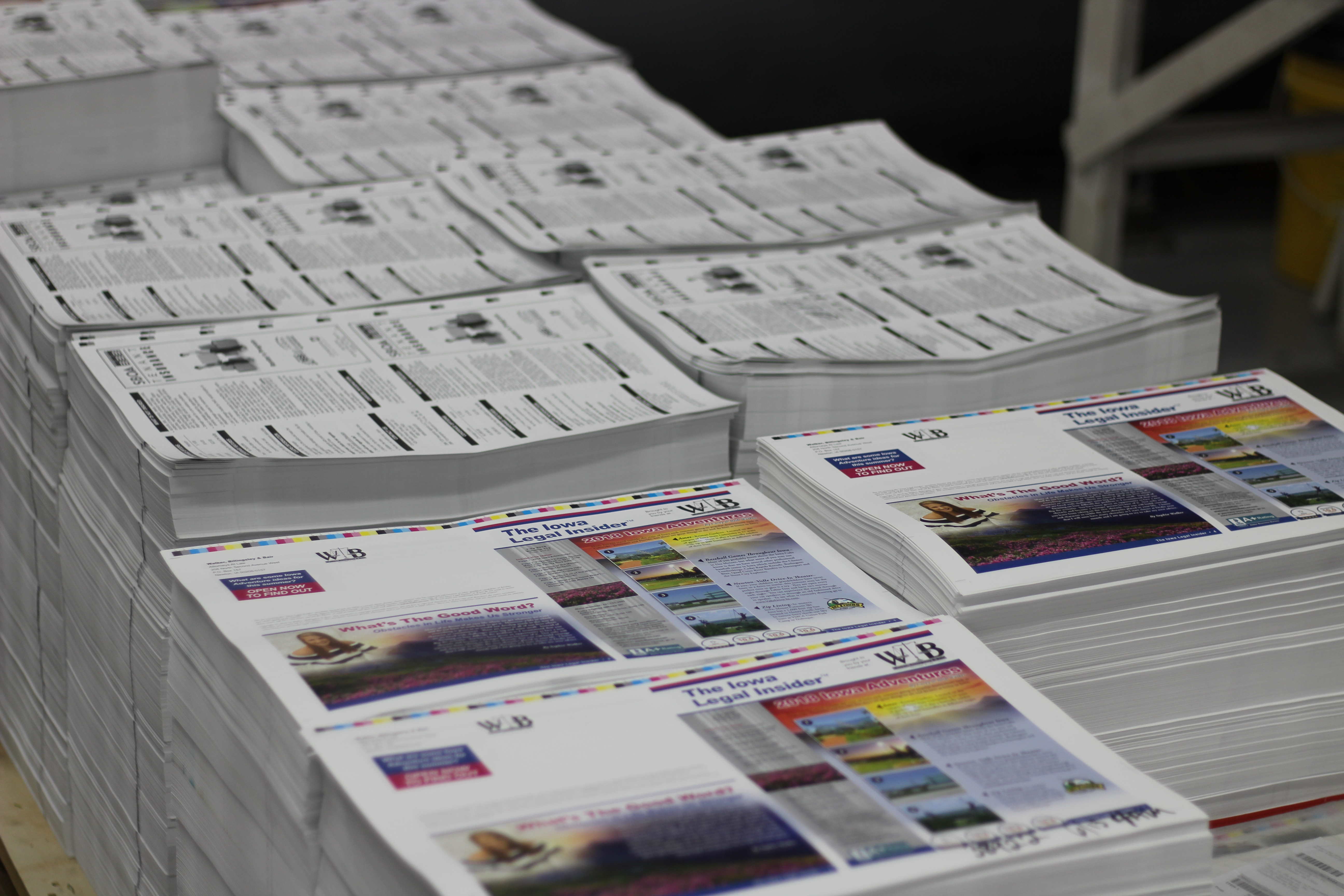 Already Know What You Want?
If you've already got a digital printing project in mind, contact us today! We can help you through every step of the process, from design to the finished product.
DIGITAL PRINTING SERVICES WE OFFER
---
Our HP Indigo press lets us give you fast turnaround times for any of your printed materials. It also enables us to deliver print-on-demand requests for brochures, flyers, books, marketing materials, business cards, etc. We can collaborate with you on design, material, collation, and more. And if you lack design capabilities, our in-house staff can create quality print productions for you. With digital printing, we can develop targeted, personalized materials that will hit home with your target audiences to help drive more business through your doors.
Variable Printing
Digital printing gives you infinite flexibility with your orders, and we can personalize each piece if needed. Variable data printing, or VDP, is a print-on-demand capability that lets you change a single element of all your prints, whether that be an address, a name, or a color scheme, just to name a few. This customization allows for changes between each item or between entire print runs. The choice is entirely up to you!
Printing used to require large runs to justify the high cost of traditional offset options. Now, digital printing services from The H&H Group allow you to print any size run, from a single copy to thousands. Check out our printing options below to see what print marketing options work with your business's needs!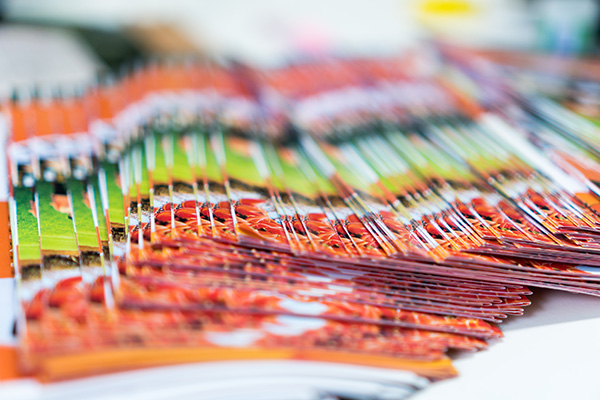 Brochures
Brochures are an excellent tool for trade shows, marketing events, or storefronts to give to customers. Full of information about your business, including services or products you might offer, you can hand off a brochure to a potential client for a physical reminder of what you can do for them when they're ready to use your products.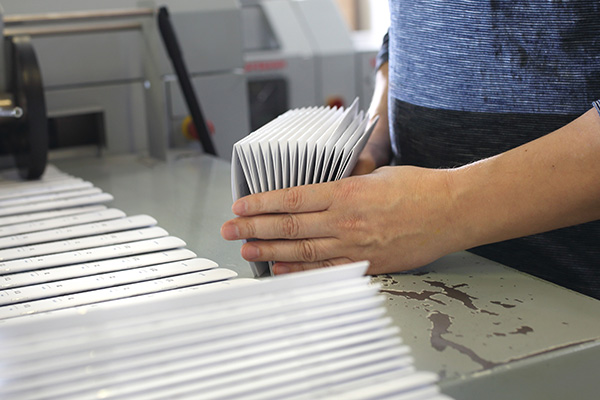 Flyers
Want to spend more time talking to your potential customers? Create flyers! Low-cost and effective, flyers are perfect for engaging with potential customers as you distribute them. Plus, they can highlight essential information about your company—like what you offer and your brand name—all on one easy-to-read sheet of paper.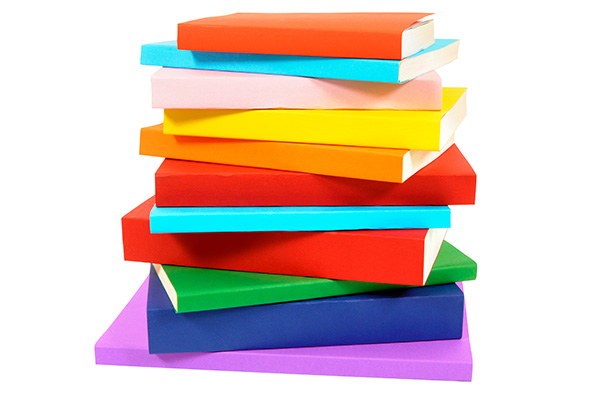 Books
Books are genuinely unique marketing material, and one that we are proud to help our clients produce! Books can be an excellent tool for promotion for any industry. In the IT world, for example, books are a perfect tool to highlight your ability on the subject and a powerful tool to help sell your IT services to the reader.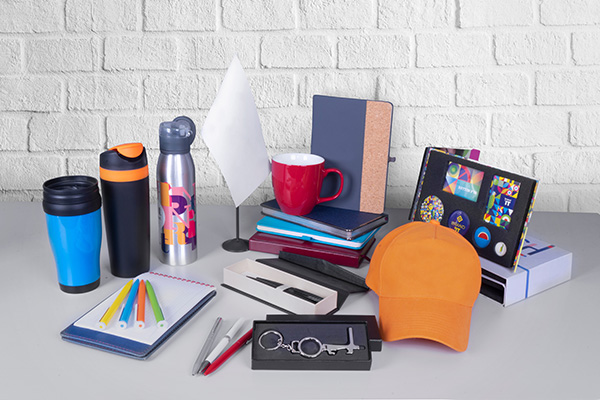 Other Marketing Materials
Not only do we offer digital print options, but we have other marketing materials available to help make your business stand out! We have branded apparel options or promotional products like water bottles, pens, grocery totes, or sports bags. No matter what you're looking for to get your brand name out there, we have options for you.
HOW DOES DIGITAL PRINTING WORK?
---
Digital print technology assembles images from complex numbers and formulas through your computer. Images are captured from pixels, and the digitalized image controls the deposition of ink, toner, and exposure to replicate the image to be printed. Offset printing uses wet ink and transfers the image via printing plates. Unlike offset litho printing, which uses wet ink, a digital printer delivers jets of ink, hence inkjet printer, onto the paper. That ink is infused into the paper via heat versus offset printing, where the ink is absorbed.
Digital printers are usually inkjet or toner-based. An inkjet printer creates the image by mapping out ink droplets on your paper. On the other hand, toner-based printers produce smaller dots than inkjet and dry when they come out.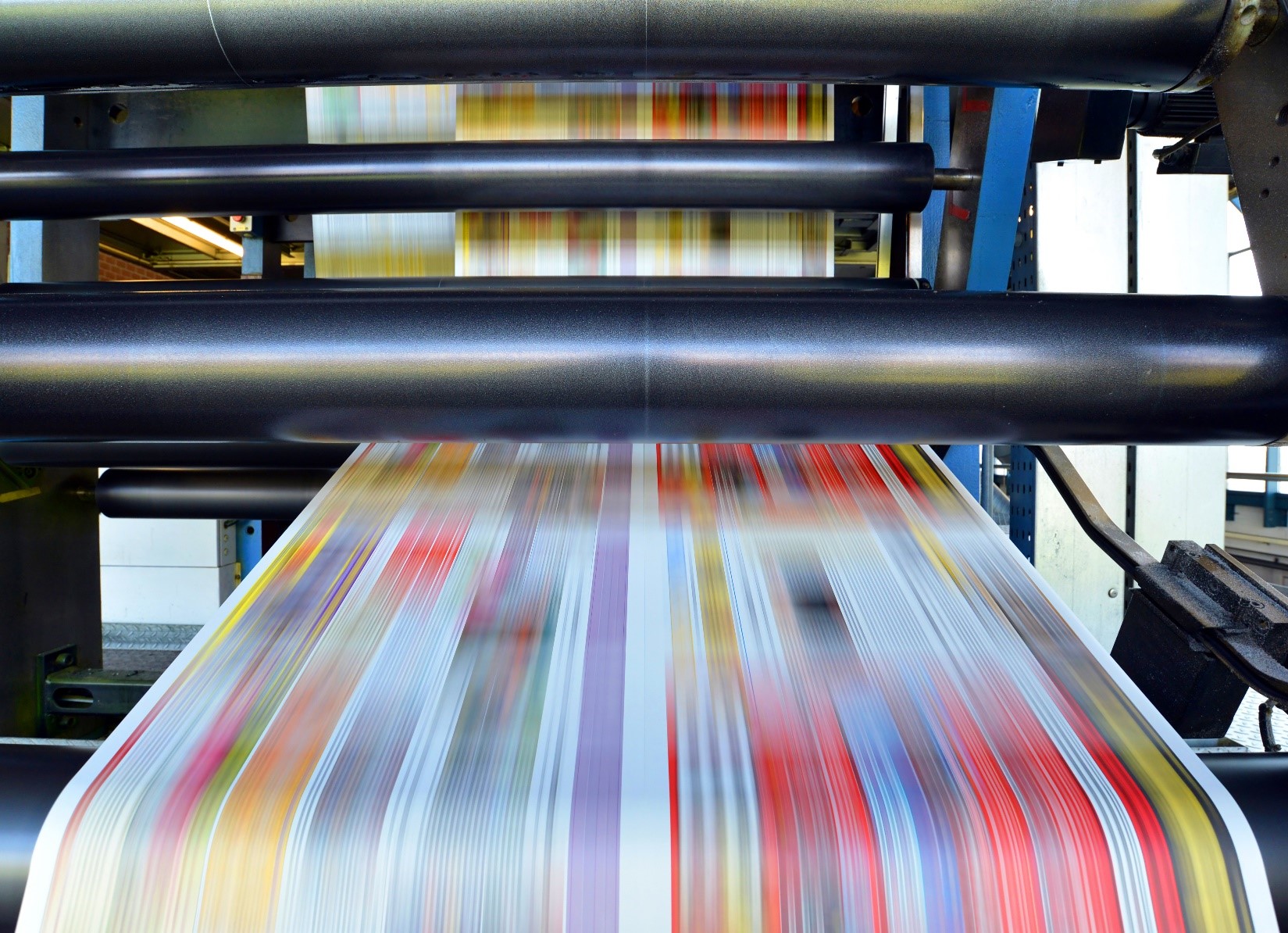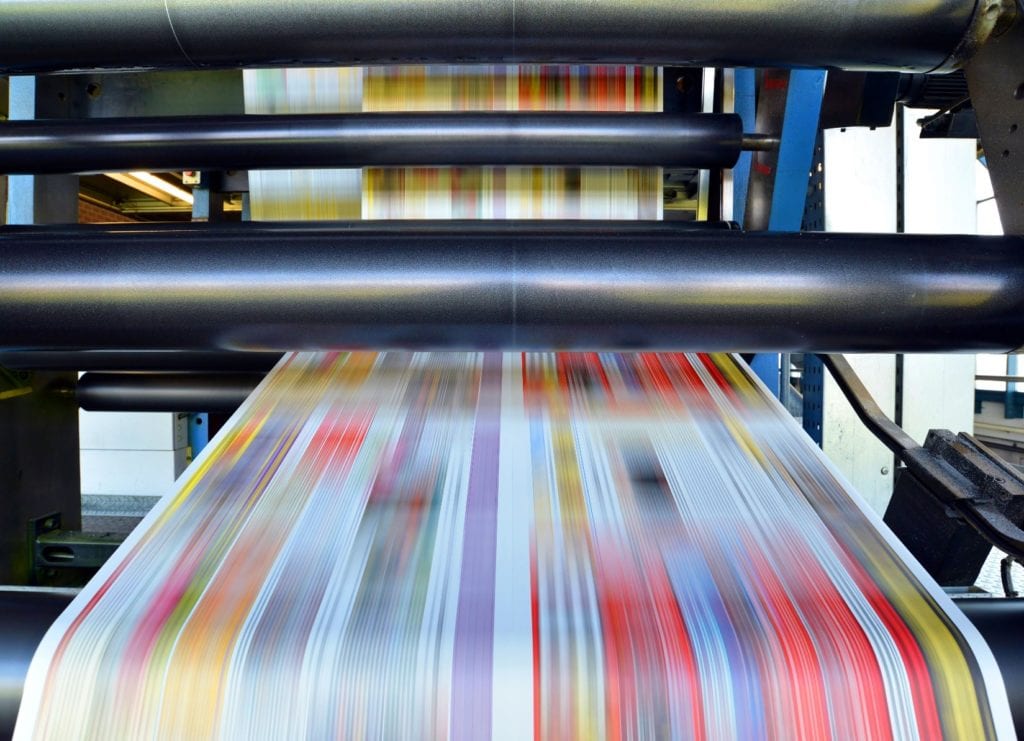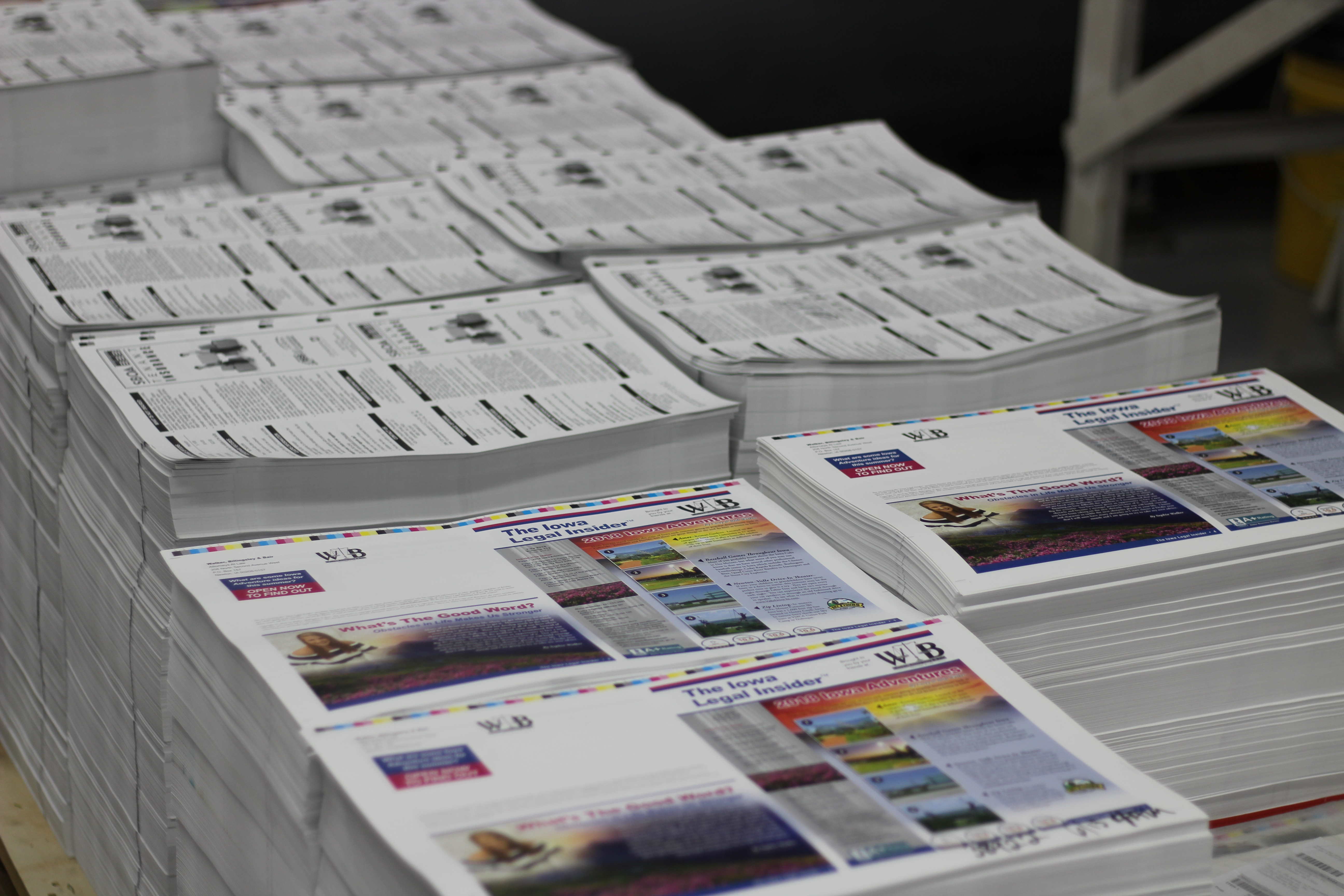 Add it all up, and you can expect to gain these benefits by using digital printing:
Much faster turnaround times than traditional printing
Customization so that each printed piece can be unique to help personalize materials
Images are less distorted, sharper, and more precise
Reduced cost compared to offset printer
Print only what you need when you need it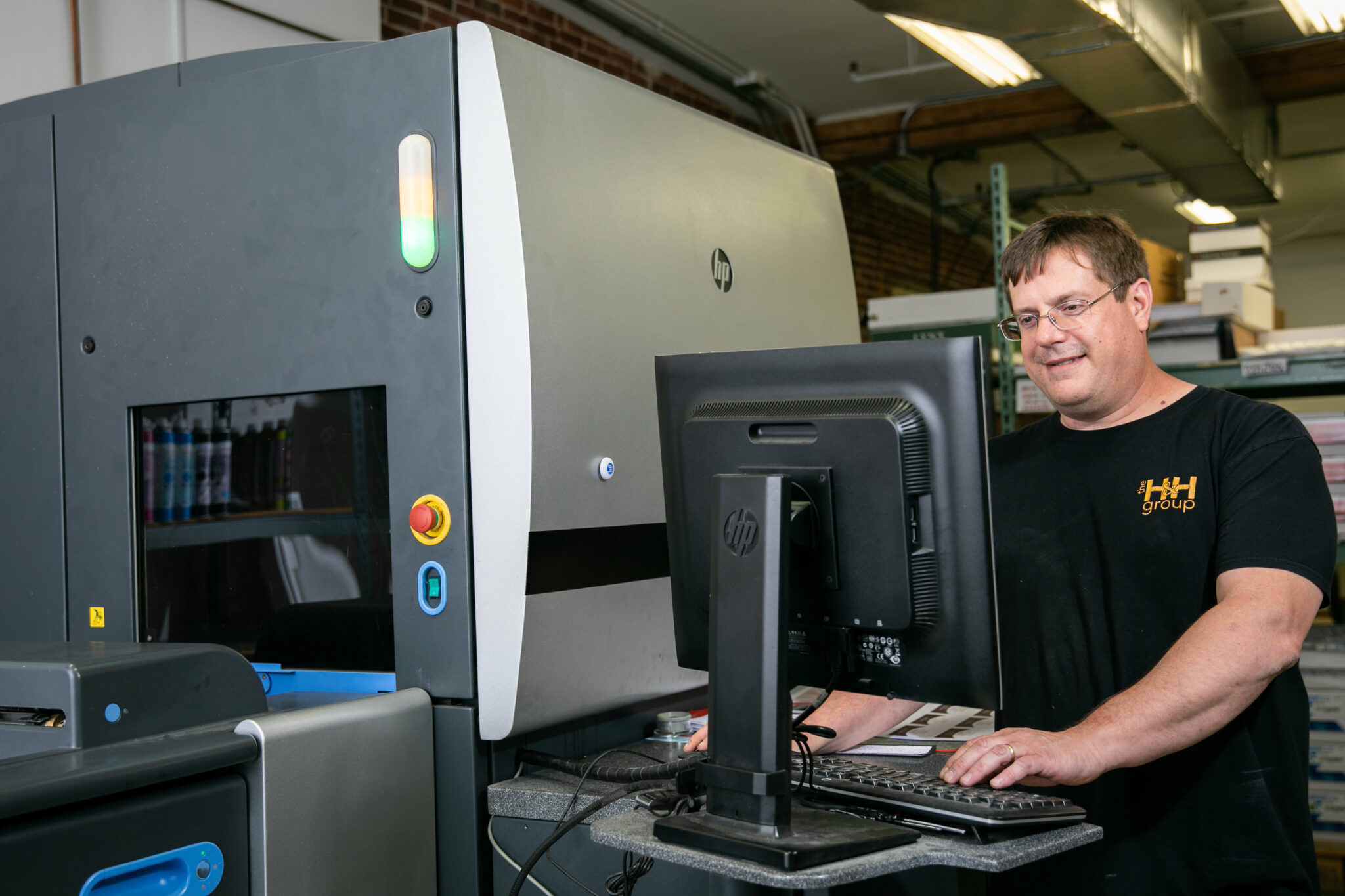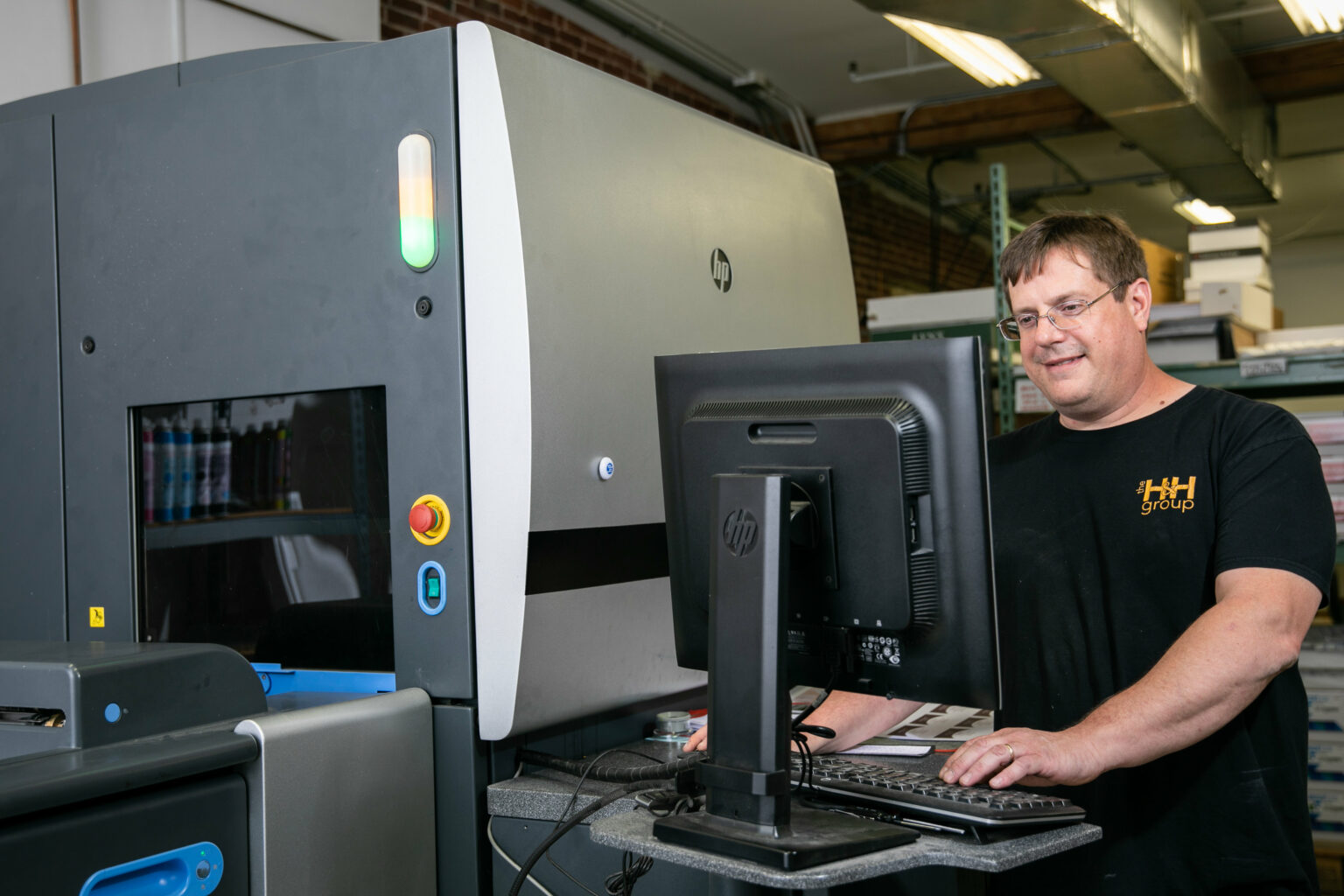 OUR DIGITAL PRINTING PROCESS
As you work with us for your digital printing services in Lancaster, PA, please consider us your print consultants. We'll sit down and talk with you to understand your goals and priorities for your collateral. We'll then recommend and even create a solution and printing method to deliver custom marketing materials to help inform and attract your customers. We'll even set up a print portal if needed to make management of your productions easier.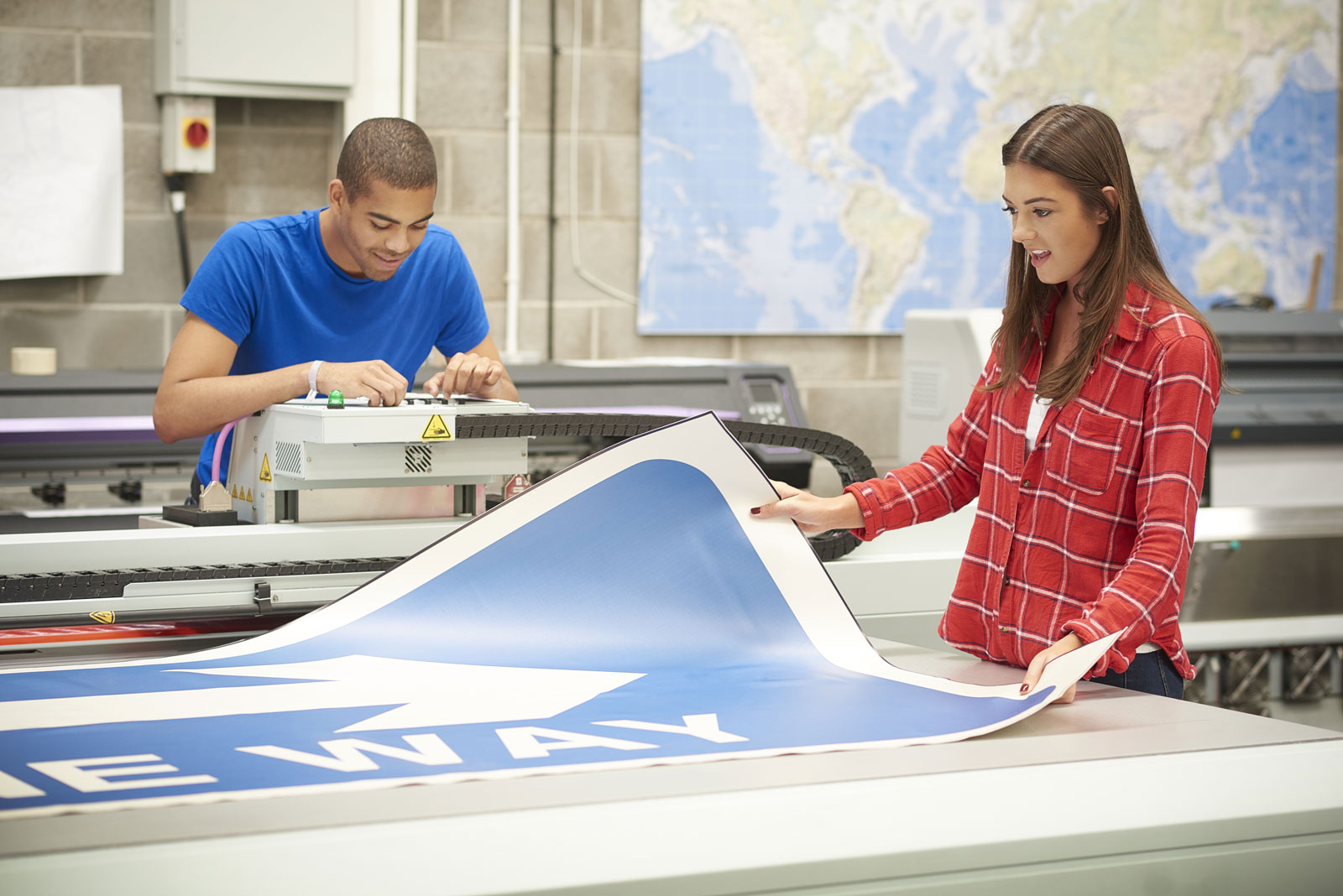 What Customers Are Saying
"Always very attentive to our needs and specific time frames. The entire team is very helpful and willing to go the extra mile. I would recommend the H&H Group every time!"
We've worked with companies of all sizes to produce outstanding, memorable marketing materials for their businesses. Browse some of our previous projects as shown in our gallery, and let us help you with your needs for digital printing in Lancaster, PA!