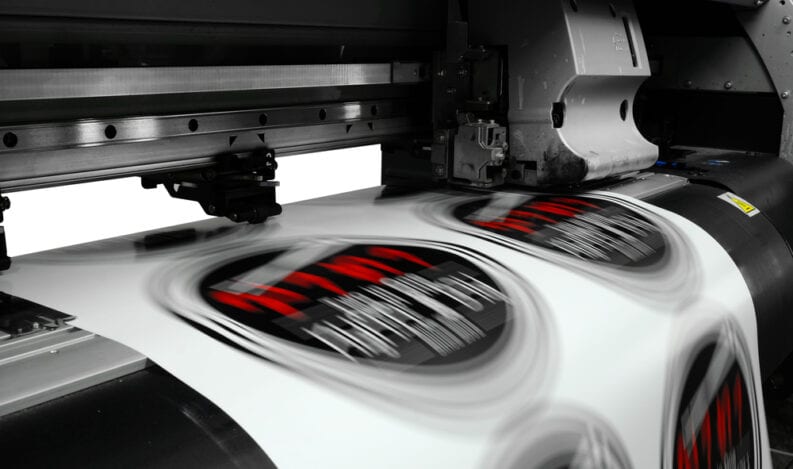 Different Types of Digital Printing and How They Benefit Your Business
Does your business require on-demand printing? Have you been searching online for "digital printing near me" to determine which Lancaster, PA business can provide you with the digital printing services you need to boost your brand signal—without breaking your project budgets? Are you wondering what benefits digital printing can offer you?
Did you answer yes to any of these questions? If so, you're in luck! Because the H&H Group is ready and able to help you!
When you're seeking to add a low-risk, high-quality printing solution to your marketing strategy, digital printing is an excellent way to go. In this article, we're going to take a look at several of the advantages of using digital for your printing projects, including fast turnaround, versatility, and affordability.
What Separates Digital from Traditional Offset Printing?
The most significant difference between these two printing processes is in the pre-press and setup processes. Offset printing is ideal for large quantities (think 2,500 or more copies) and larger sheet projects. But this type of printing requires plates to be created in order to run through the press. This step requires an additional setup cost and more time for the project.
Digital printing allows you to remove some of these manual pre-press operations. Since you're printing digital files directly from a computer to a press, you can get your materials produced much quicker. Plus, digital printing still delivers a high-quality print product.
Why Choose Digital Printing?
While offset printing is ideal for producing large quantities of high-quality, full-color print projects, it's not the best solution for businesses or individuals who need to print a shorter run. With digital printing, you can print lower minimum quantities and do so affordably. Let's take a look at some of the additional benefits of digital print.
On-Demand Printing
There was a time when if you needed to print a single copy or a short-run, print shops typically wouldn't do that for you. There was just too much labor and setup time involved in offset printing to make it attainable or affordable for most folks. But, with digital printing, that's a thing of the past.
Now, on-demand printing services are not only a possibility, but they're also more accessible than ever before and often a more cost-effective and efficient solution for your small business printing project needs—including book printing.
Want proof? Check out our customer success story all about how we introduced "book of one" print-on-demand services to meet Massachusetts-based healthcare publisher HCPro's unique needs and save them money.
Variable Printing
When you require increased personalization options for your short-run custom print pieces or self-publishing, digital printing may provide the solution thanks to Variable Data Printing (VDP).
As we've mentioned in a previous article, VDP is a data-driven form of digital printing that allows marketers some level of customization. This on-demand printing capability enables you to change various elements on a single design, such as names, addresses, graphics, colors, photos, artwork, tracking numbers, and more. And best of all, you can customize each of these specific elements easily, whether it's between runs or each copy!
Ever-Evolving Technology
Thanks to state-of-the-art technology, such as our HP Indigo press, the future of print marketing is bright, making it even easier for us to help you achieve the highly crafted solutions you demand. No matter what type of commercial printing you require—from brochures, stationery, catalogs, postcards, booklets, calendars, newsletters, direct mail, and more—our digital printing process affords us the agility to tackle any of your projects quickly and seamlessly.
Seek Out The H&H Group for Digital Printing Near You in Lancaster, PA
If you're ready to begin a digital printing project, the H&H Group is here for you. Short-run, quick turn printing solutions are our specialty, so we can readily guide you through the digital printing process step by step.
Plus, since we take a consultative approach with our customers, we can listen to your specific marketing and project needs and offer you the best resources and strategy. This know-how comes from our years of industry experience. We'll help make sure your projects are cost-effective while getting you the better brand recognition you or your business deserves.
Get in touch with us today! We'd love to chat about your upcoming print projects. We offer a wide array of services, including promotional products, digital, direct mail, and more!