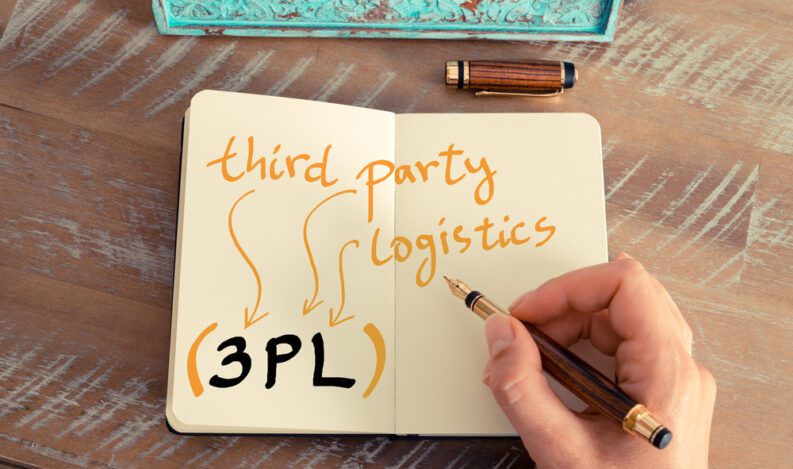 What Are the Benefits of Using Third-Party Logistics?
We are all gifted with unique talents. If one of your talents isn't picking and processing orders for your e-commerce business, stop wasting time and money trying to do these tasks that are better suited for others. Instead, turn to a third-party logistics (3PL) company to help take some pressure off your plate, allowing more time for you to focus on marketing, company growth, and business success.
With help from The H&H Group, you can have experts in fulfillment services handle all the receiving, order processing, shipping, inventory management, and reverse logistics of your items. We'll expertly pick, pack, and ship your orders to your customers, so they arrive on time and within budget. With many benefits and services available, using 3PL companies for your business is a no-brainer!
What is 3PL?
No matter if you call it 3PL, third-party logistics, distribution center, or order fulfillment company, these e-commerce shipping companies can lighten your workload. An outside company handles the receiving, packaging, and shipping of goods and products to customers. Without processing orders and ensuring accurate inventory is available to ship, you can concentrate on business tasks that help grow your business.
If you're ready to start working with an outsourced logistics company, then you must do the research and select the best one for you. Some 3PL warehouses specialize in supply chain solutions, like cold storage, food processing, hazardous materials, and high-value items. You'll want to choose one that fits your company's brand, budget, and needs.
How Third-Party Logistics Work
Third-party logistics works by receiving and storing products and then shipping them to your customer. More specifically, the process includes:
Your business makes the items or orders them from a manufacturer who ships them to the 3PL warehouse.
The 3PL logs the items into stock using warehouse management software (WMS) to record product numbers and descriptions, quantities, lots or batches (if applicable), expiration dates (if applicable), and locations of where the products are stored.
E-commerce orders are sent directly to the fulfillment center, which then picks and packs the orders.
Orders are shipped to your customers using the specified shipping method and carrier.
Your customer receives their perfectly packaged order.
Benefits to Outsourcing Your E-Commerce Fulfillment
Besides simply saving you time by not managing the inventory and shipment of orders, there are numerous advantages to choosing 3PL services for your logistics operations. The cost savings associated with fulfillment services include overhead and storage of the items, paying employees to handle inventory and ship orders, and providing maintenance to material-handling equipment. Instead, the shipping center will pay for those line items.
Other benefits include the various services provided by the warehouse, like inventory management, cycle counting products, reverse logistics (returns), and special projects or kitting. You'll also be able to scale your business quickly as it grows.
Potential Downsides of Using 3PL
Of course, with any business model, there are a few downsides to using third-party logistics. Some of those downsides include not seeing the orders and products before they ship, where some details that your team would catch may go unnoticed, and technology mishaps that prevent orders from being sent on time.
However, when you work with a reliable 3PL provider, like The H&H Group, they'll work hard to ensure all your items are meticulously picked, packed, and shipped as if they were our products.
The H&H Group Offers Fulfillment and 3PL Services
When you need a 3PL provider in the Lancaster, PA area, look no further than The H&H Group! Not only do we know the US postal code inside and out, often saving you in shipping costs to pay for the services, but we are also experts in boxing products in a way that maximizes customer experience upon receipt. And since we are also a full-service printing company, we can easily print-on-demand (POD) any marketing material you may need.
In addition, we offer kit assembly and mailing services, including Every Door Direct Mailer (EDDM) to send orders to every address in a zip code. We'll ensure the right product gets to the right person on time, every time. When you work with us, you'll also have access to inventory, order history, and marketing data, giving you peace of mind that your products are in good hands.
Ready to Get Started? Contact Us Today!
The H&H Group is ready to make your life as a production manager easier with our third-party logistics services! Whether you need to ship 10 or 500 orders, our expert team will see that your products are picked accurately, packaged well, and sent to your customers on time and within budget. Stop wasting time and money trying to fulfill and ship orders while managing inventory on top of all your regular duties. Instead, contact us today to see how we can help you improve your e-commerce services!