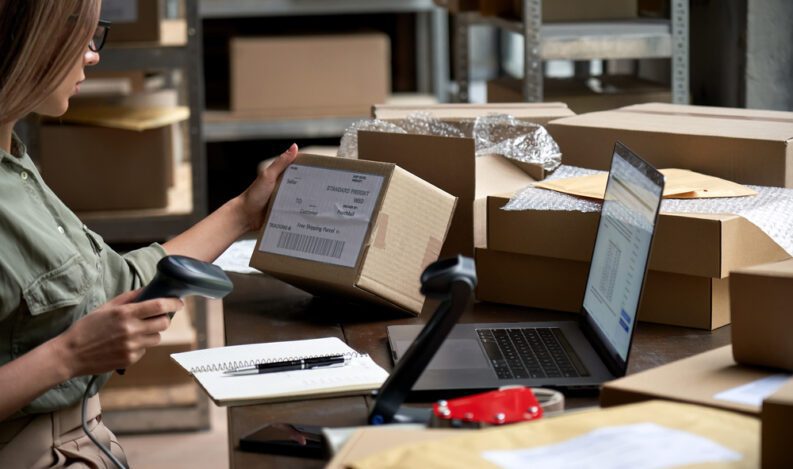 5 Ways Fulfillment Services Improves a Production Manager's Life
Have you ever felt overwhelmed in your job as a production manager? Between keeping your team on track with creating promotional materials, maintaining a budget, and keeping your customers happy, there never seems to be enough time in your day. If that's led you to search for "fulfillment services near me" to take the distribution of marketing materials off your plate, you've come to the right place!
The H&H Group is your full-service print production and order fulfillment specialist, located right here in Lancaster, PA! Our team can help make your life easier by handling everything related to product and eCommerce fulfillment, from order processing to shipping. You'll be able to deliver a remarkable customer experience with high-quality print marketing materials that stand out in a crowded market with our fulfillment services.
1. Fulfillment Centers Do Your Heavy Lifting
Fulfillment companies help production managers with the creation, storage, and distribution of marketing materials. They take over the most time-consuming steps of the supply chain management process, like inventory management, picking and packing orders, and handling the shipping route.
When you work with a reliable partner, like The H&H Group, you'll find that we do much more than pack and ship orders. We can help with things like:
Printing and finishing of your marketing materials
Sorting and assembling promotional kits
Mailing your top-quality printed items
Creating custom marketing materials
Trusting us to handle your fulfillment needs ensures you and your team have more time to do the more strategic tasks on your to-do list.
2. Your Business Saves Money
While it may seem that hiring a company to fulfill your orders may end up costing you more money, that's not always the case! Since we know the U.S. postal regulations inside and out, we determine the most economical shipping method for each of your packages. In fact, we can often save you more money on shipping costs than the cost of the fulfillment service.
In addition to saving on shipping costs, when you work with a fulfillment center to distribute your items, it frees up your staff to focus on higher-level marketing tasks and reduces your costs for print management. You also don't have to worry about the overhead costs of storing inventory, printing costs, packaging materials, distribution labor, or repairs of material handling equipment.
3. Accurate Shipping Capabilities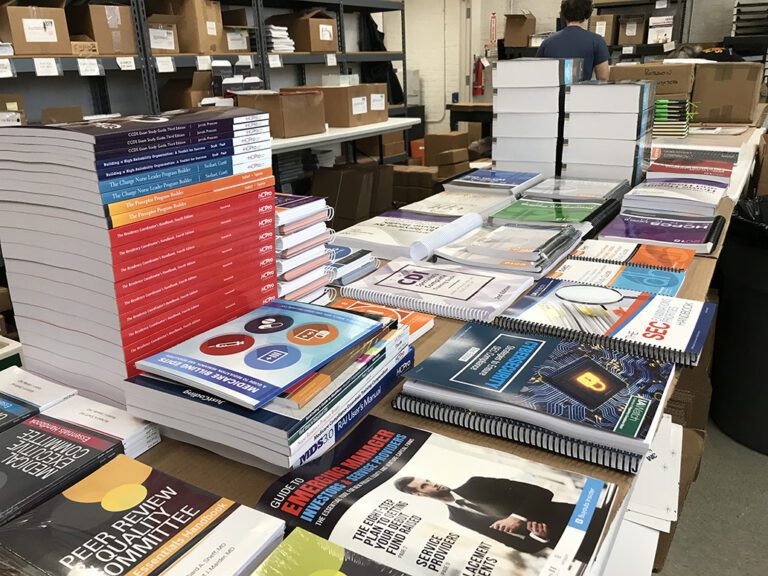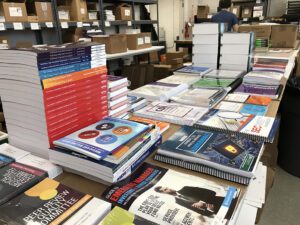 We know that you may be worried that no one can do the job totally as you do, and you are worried that your customers won't receive their products when they need them. And those are legitimate concerns! However, you won't have to worry about those fears when you team up with a reliable partner that prides itself on its reliability and speediness, like at The H&H Group.
We know that product fulfillment is the unsung hero for marketing since all its duties happen behind the scenes. We'll help you maintain a competitive advantage in the marketplace and maximize customer satisfaction by providing accurate shipping capabilities for your next print marketing campaign, trade show, or print-on-demand items.
4. Create and Promote Brand Awareness
Most people do not realize the myriad of digital and print marketing materials needed to create and maintain brand awareness in local and national markets. With so many companies focused on digital marketing and social media campaigns, many businesses forget how impactful print marketing materials can be.
In fact, brands that don't make print marketing an integral part of their marketing toolkit are missing out on a cost-effective way to drive more qualified leads and sales. The H&H Group is uniquely skilled to help you create and promote your brand awareness with our various printing services. Whether you need business cards, flyers, brochures, rack cards, or letters printed in black and white or full color, we take the time to create and print the right products for you.
5. Distribute Multiple Types of Marketing Materials
Fulfillment services aren't just limited to shipping orders and books to your customers. Shipping promotional items like flyers, postcards, letters, or even pens with your business logo on them is an effective marketing technique that our fulfillment center can do for you.
You no longer must sit around stuffing envelopes or addressing postcards. Instead, our exceptional capabilities allow us to do it quicker and at less cost for you. In addition, we provide services like:
Every Door Direct Mail—Also known as EDDM, this program from the United States Postal Service allows mailing postcards or one-page flat mail to the residents in a specific zip code. EDDM is an excellent lead-generation marketing tool to introduce your business and provide an incentive like a coupon or discount to drive customers to your door.
Direct Mail—Flyers or postcards help personalize messages to your existing customer base because they are addressed based upon a mailing list with the customer's name and address. Direct mail is an effective strategy to build loyalty among your existing customers. Birthday discounts and thank you coupons encourage customers to return to your business to purchase goods and services.
Promotional Products—Everyone likes to receive free promotional products from businesses, like apparel, bags, drinkware, and more. Promotional products are helpful, tangible items imprinted with a company's name, logo, or message designed to increase brand awareness.
Need Fulfillment Services Near You? Contact The H&H Group in Lancaster Today!
Outsourcing your distribution requirements is a cost-effective way to focus your efforts on what you do best as a business. Let The H&H Group provide high-quality items, handle the warehousing and distribution of materials, and keep your customers and team happy with our fulfillment services near you in Lancaster, PA. Contact us today to see how we can help!