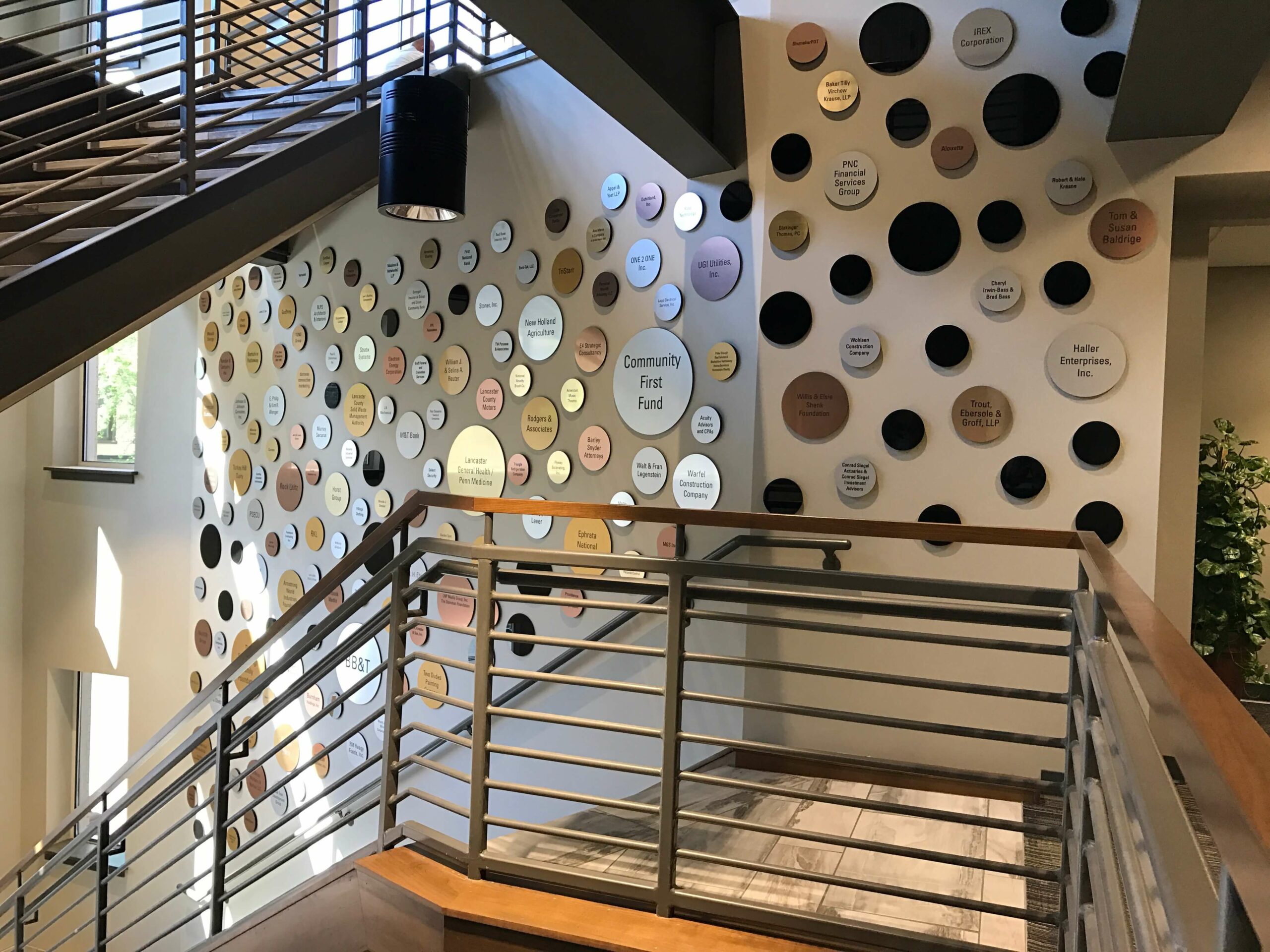 New Building Signage
115 East King Street posed some unique challenges for signs. In addition to the normal sign requirements of a new building for a business, the Lancaster Chamber needed to recognize all of the donors that helped fund the new building.
I called that a challenge above, but in reality it's a lot of fun for us.
We had the privilege of working with RLPS Architects to design what some of the signs would look like. This really allowed us to play off of the Lancaster Chamber branding as well as the interior design of the building.
Recognizing donors is crucial. We needed a jaw dropping center piece that everyone who enters the building will notice. The Founders Wall is that piece.
The Founders Wall is built from 182 individual signs. It is located on the left side of the main staircase as soon as you enter from the main entrance on King Street. It's hard to miss.
Circular plaques were chosen to compliment the Lancaster Chamber's logo, and fit with the rest of their branding. Each plaque is dressed with a metal face according to the level of giving. Blank plaques are available for future donors.
Check out the Founders Wall being installed here: RIGHT HERE
As visitors make their way past the Founders Wall, they approach the receptionist's desk. Behind the desk you'll notice the new address of the Lancaster Chamber, along with a plaque for each tenant occupying the building.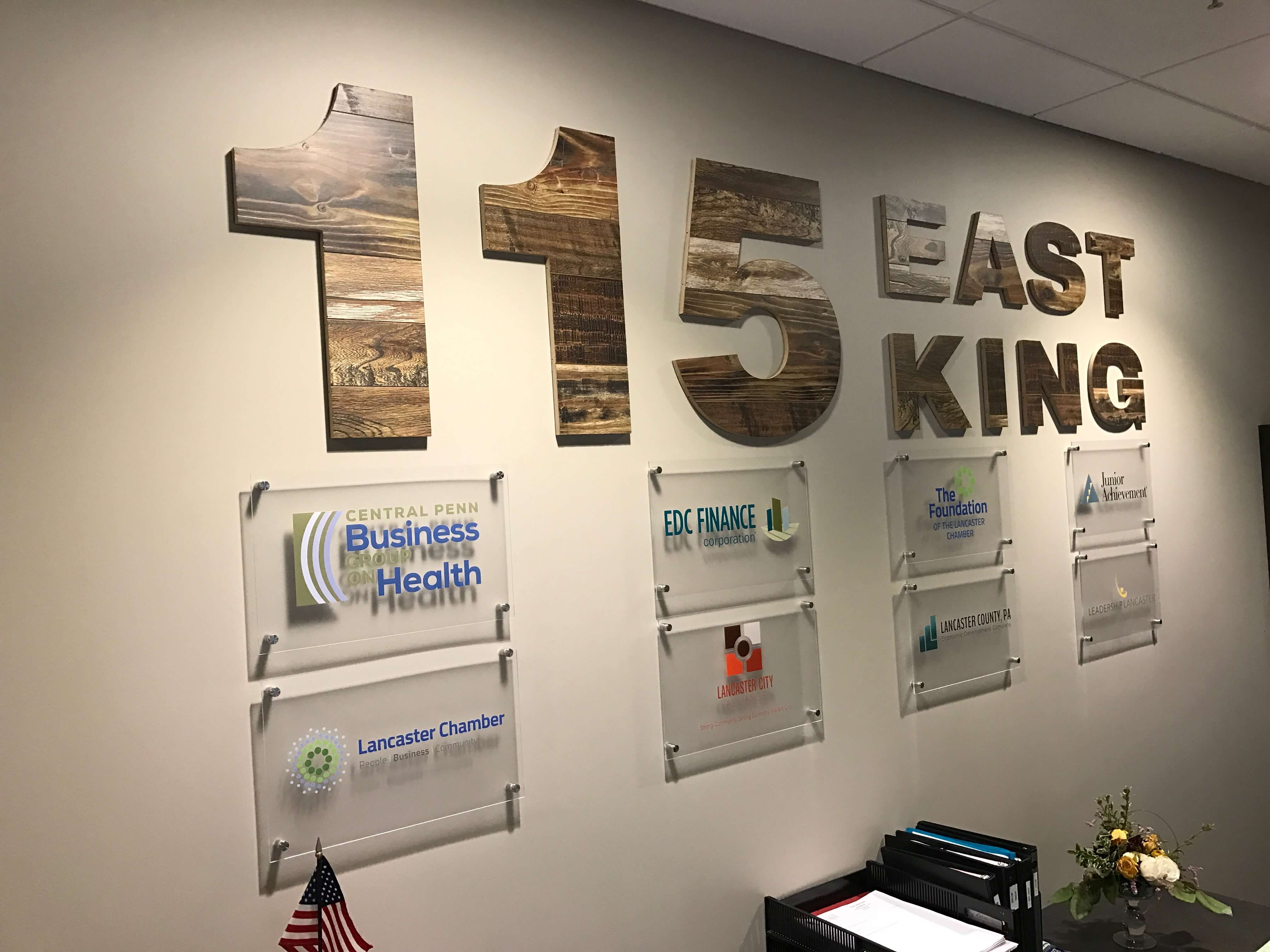 The huge numbers and letters are cut from leftover Armstrong flooring that was used elsewhere in the building. You could say this sign really ties the room together.
From there, visitors will continue on to whatever part of the building they need to go to. The Lancaster Chamber wanted to recognize donors at named areas throughout the building. We created multi-layered signs to be installed at each named area.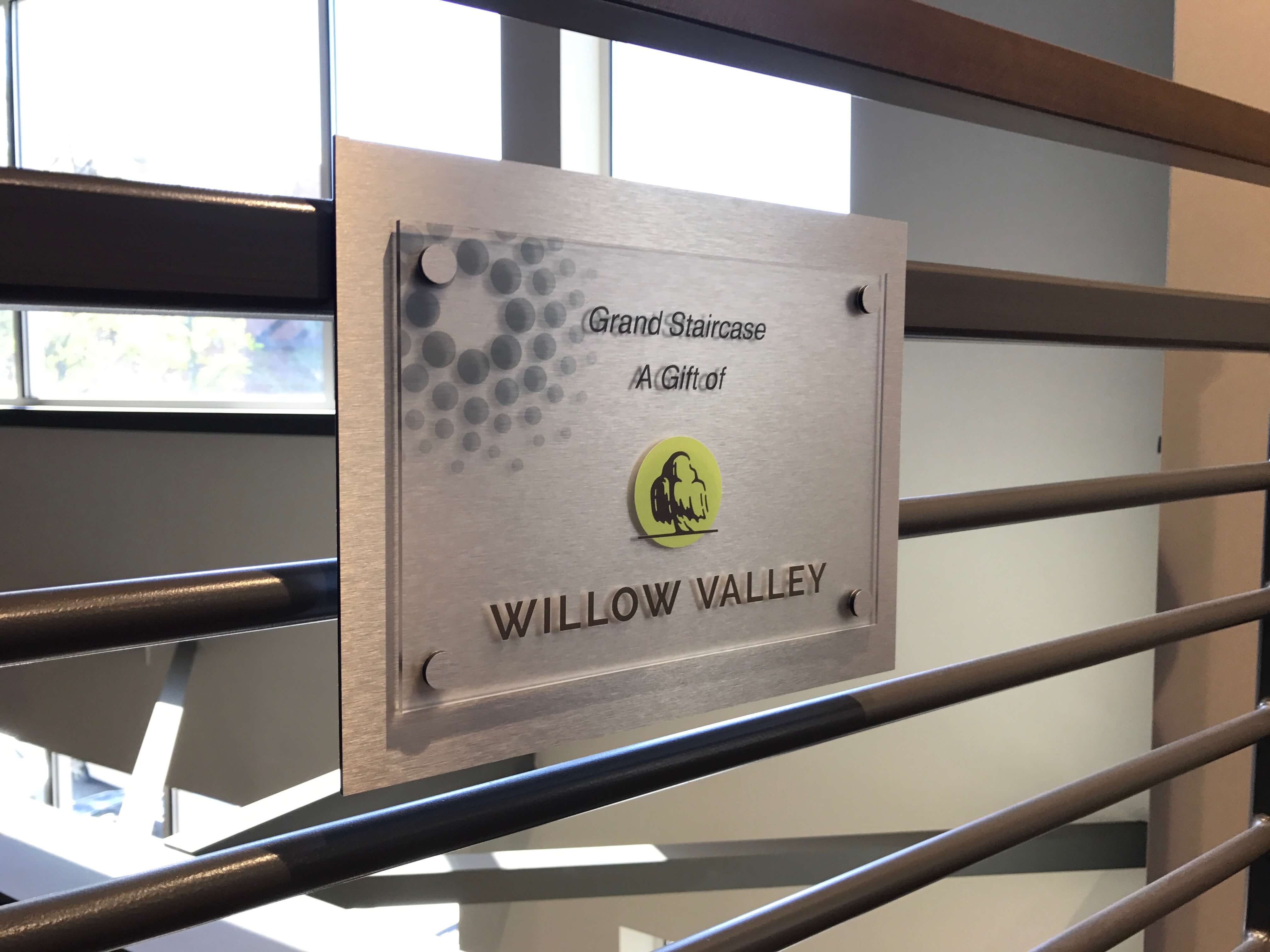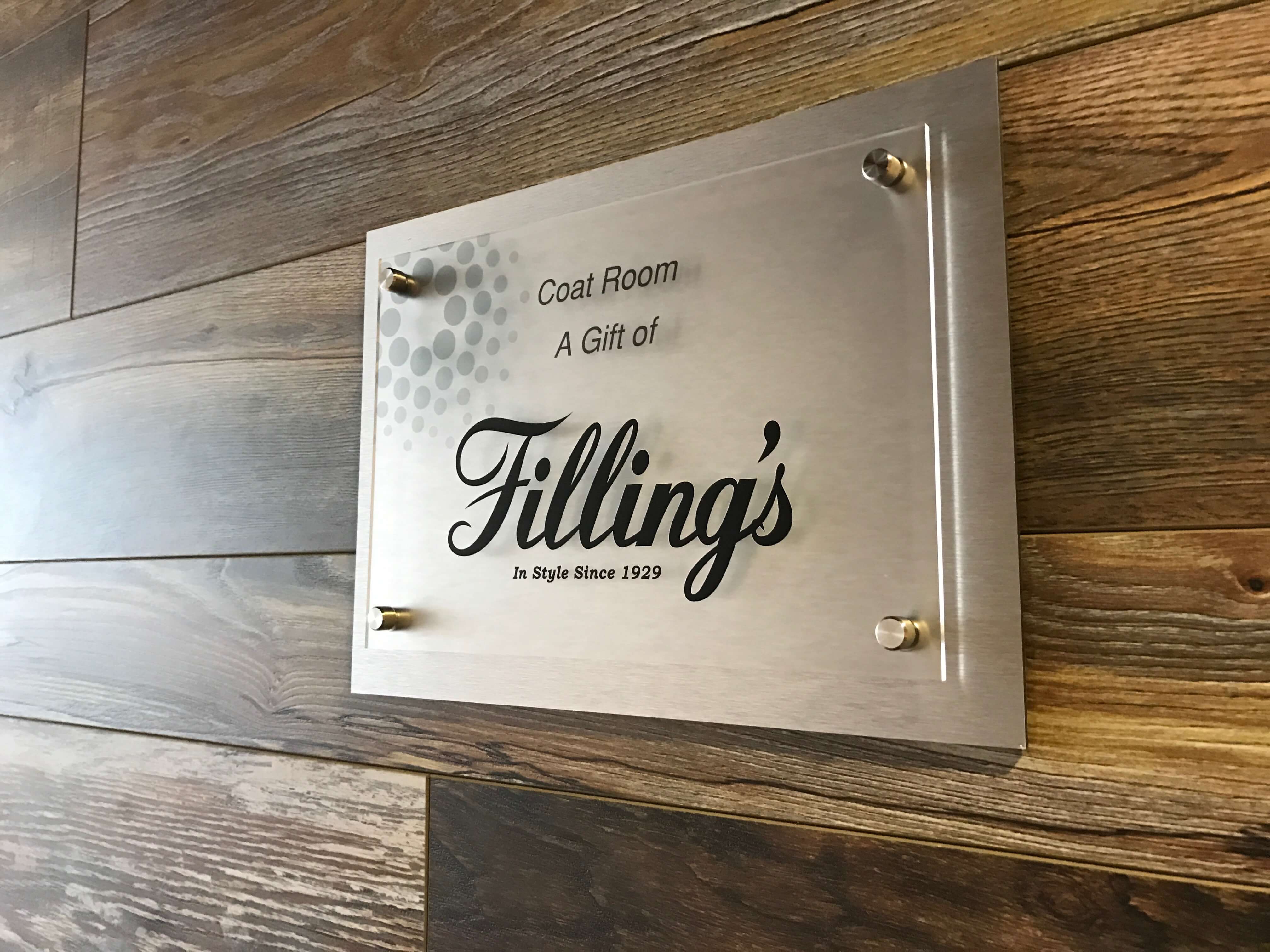 There are a few other ways we recognized contributors. Below are some more photos showing these.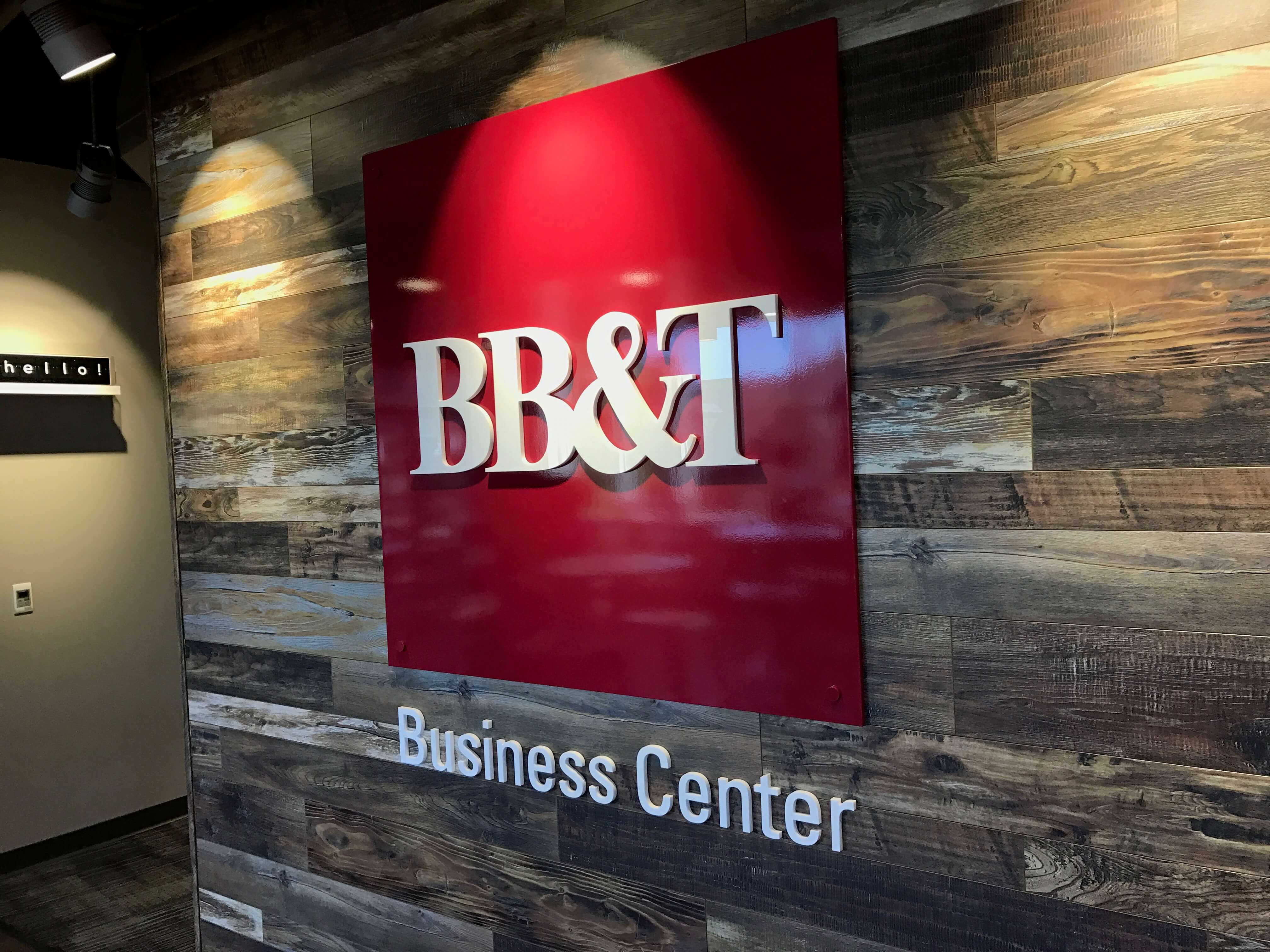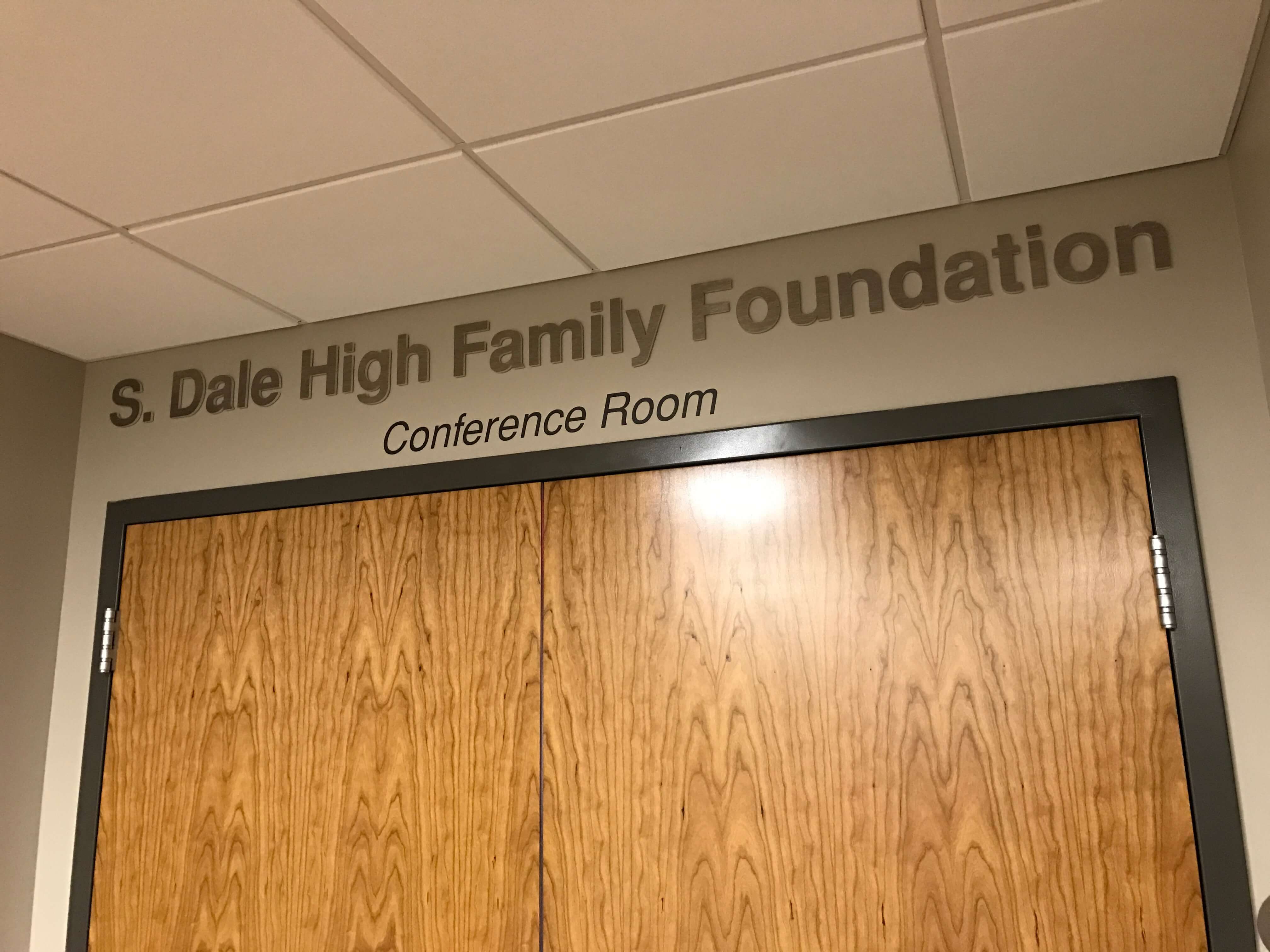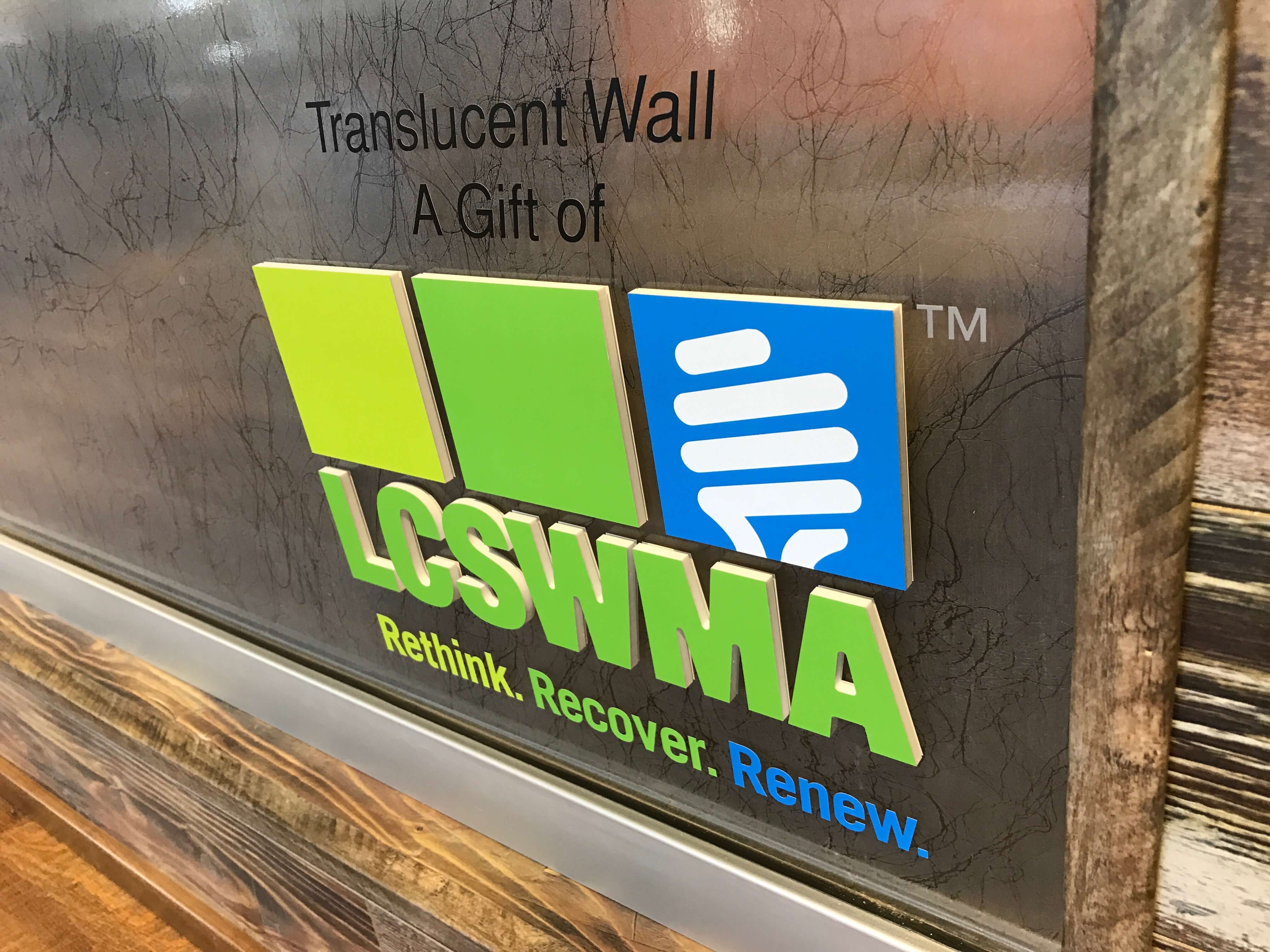 There are a host of other signs you'll find throughout the building, as well. Some of these signs are required for occupancy and must adhere to ADA regulations.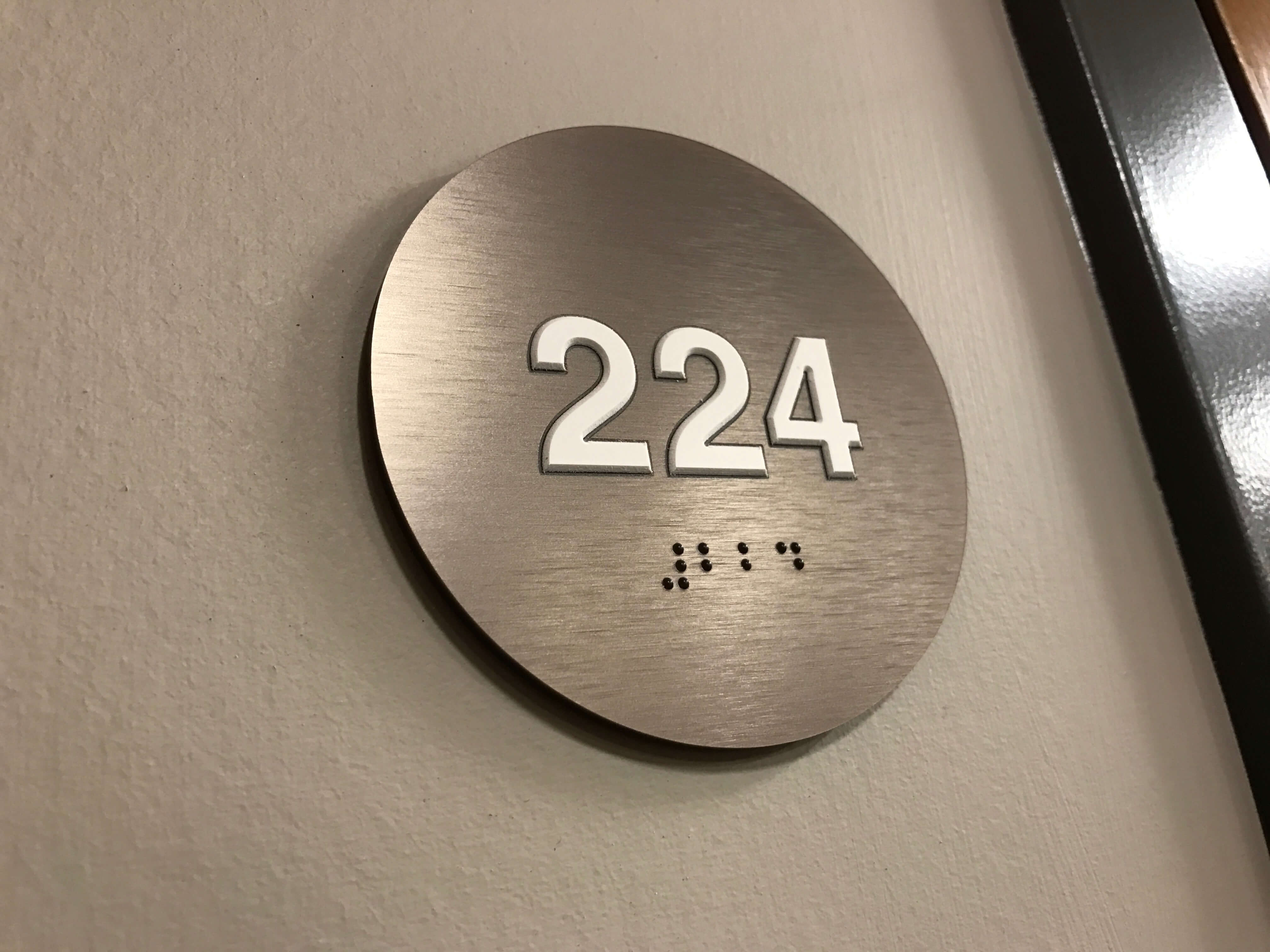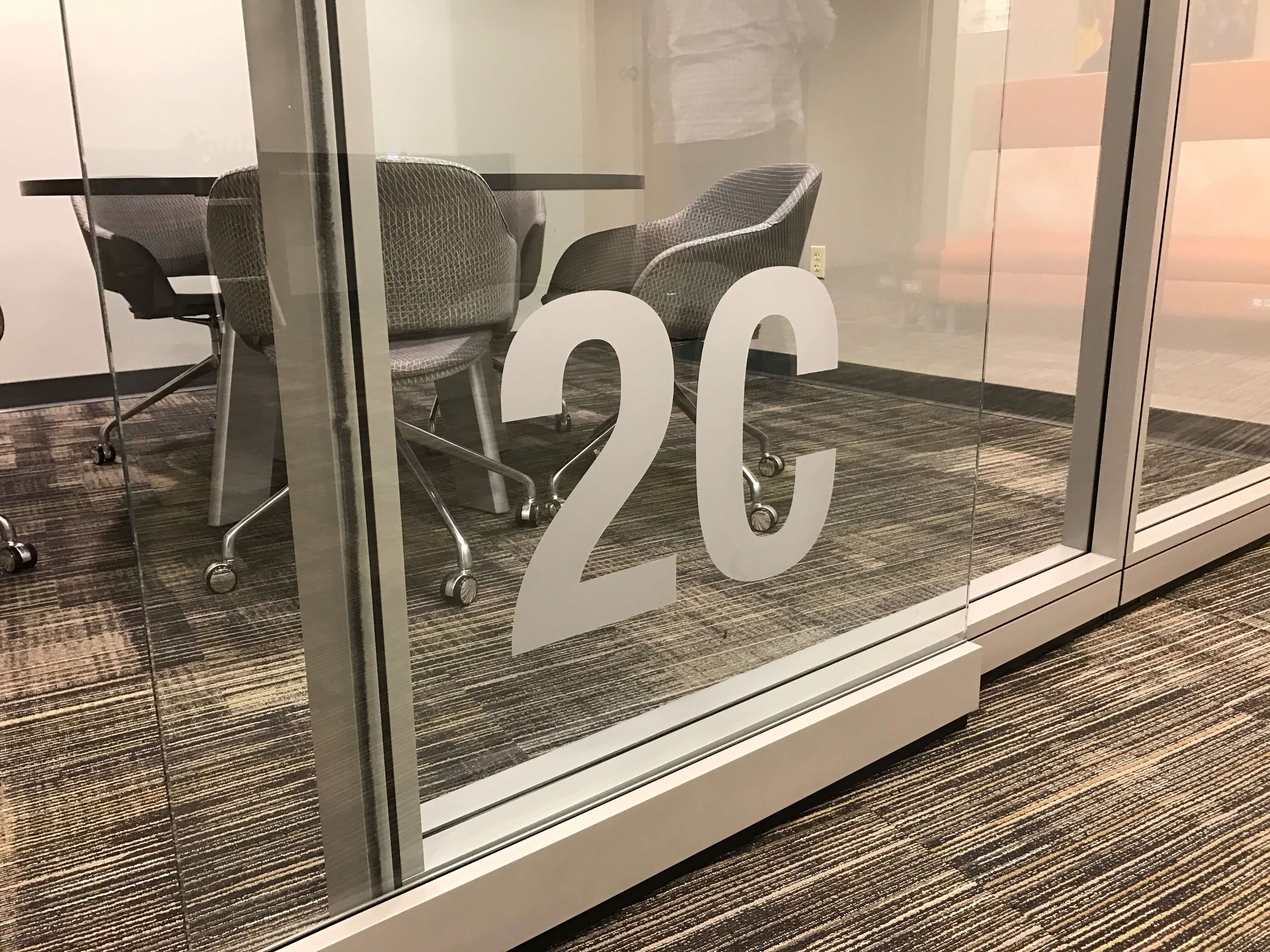 Just because they're a building requirement doesn't mean they can't look great and compliment the rest of the decor. You'll notice a familiar circular shape to these, to continue that theme and reinforce branding.
There are also signs to identify other work areas.
In this case it's just vinyl letters applied to glass doors. Simple, effective, and visually appealing.
We're really happy to have these photos to be able to share with you, though nothing compares to seeing the gorgeous building and these signs that we're proud of in person. We highly recommend checking out the building for yourself.
If you or someone you know is moving into a new building, or just looking for a facelift in their current space, please don't hesitate to reach out to us. We love to talk signs, and would be so excited to make your vision a reality.