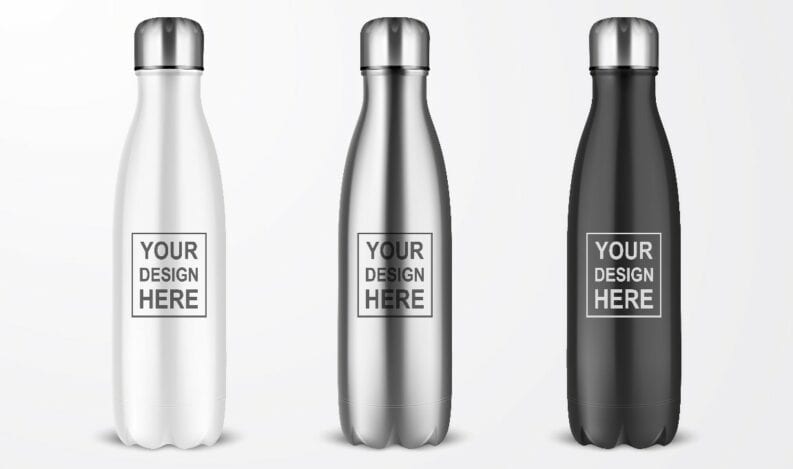 News Flash: Promotional Products Work!
Do you have t-shirts in your closet or coffee mugs in your kitchen with a company name or logo printed on them? Maybe it's your own business's branding or someone else's—like a local restaurant, a favorite retailer, or a nearby health system or medical practice.
Now, think about where and when you acquired these promotional items. Can't remember because it was probably a few years ago at a tradeshow, or perhaps as a special giveaway or loyalty gift from the business in question?
Why are we asking all these questions about freebie items you have hanging around your house that you probably use every day? Well, to illustrate the point of today's post—promo products work!
Why Promo Products?
The real power of promotional items comes from their lasting influence. If it is a useful item, chances are it won't be thrown in the trash or stashed in a drawer. People use them, wear them, and keep them for long periods of time—just like that favorite t-shirt or mug we mentioned above. In fact, research shows that 58% of people keep a promotional product for 1-4 years.
Indeed, the benefits of creating promotional items for your own company or brand are many and varied. These include:
Building brand awareness and recognition by literally sending your logo and branding home with people.
Increasing customer loyalty–the more they see your branding, the more customers will think of you!
Keeping company contact information in front of potential customers' eyes more often.
Creating goodwill by offering your audiences a useful gift.
Promotional items are customizable, versatile, memorable, and useful. And research shows they can boost sales and leads, too! An industry survey by PPAI.org reported that 52% of consumers said they did business with a company whose promotional product they received.
What Are the Best Promo Products?
Trend data from various industry sources show that health, safety, technology, and writing promo products were deemed most useful by consumers. For 2021, it looks like branded face masks are a winner, along with perennial favorite USB thumb drives and pens.
Something else to consider if you're worried about the cost of creating and distributing promotional products: pens and writing instruments have the lowest "cost per impression" of all promotional items—just about one-tenth of a cent!
Other low-risk, high-reward promo items always include water bottles, travel coffee mugs, and apparel items like t-shirts and hats.
Trust The H&H Group and MultiGraphic Marketing for High-Quality Promo Products
From personalized promotional products to corporate gifts, our product managers know what works to make you memorable to your customers and prospects. We have the experience to match your messaging with custom promotional items that genuinely boost your brand!
Here at The H&H Group and MultiGraphic Marketing, when it comes to promo items, we're your one-stop resource for everything you put your name on—right here in Lancaster, PA! We will provide the right promotional product options that are relevant to your target market/demographic and affordable—every time.
Ready to get started? Just get in touch with our friendly team!