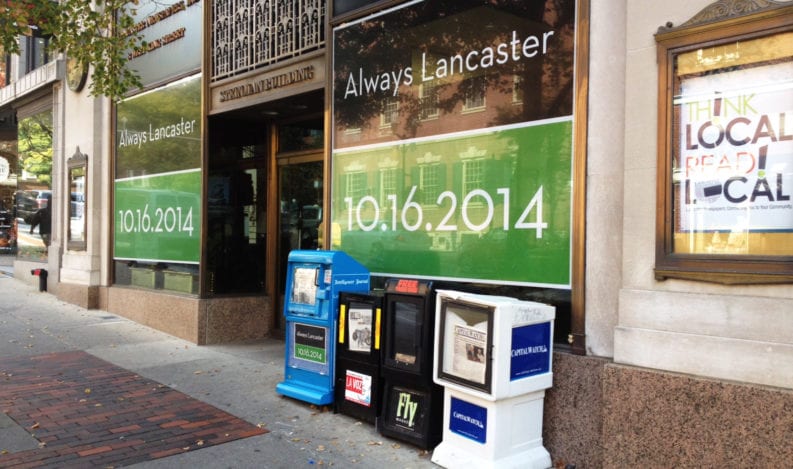 H&H Answers: Do You Have Any Outdoor Advertising Ideas for My Business?
The outside of your business is the first thing customers see, so you want to make a good impression. While you could just update your outdoor signs, have you ever considered how else you can do outdoor advertising for your business? If not, you've come to the right place!
At H&H Group, we understand how everything seems to be going digital, but we're also here to tell you how effective physical outdoor signage can be for advertising. There are quite a few ways you can draw people into your business, and we're here to give you a few tips and ideas!
Sidewalk Signs
Sidewalk signs—sometimes referred to as A-frame signage—are a great way to make your business stand out from the street or sidewalk. These signs work exceptionally well for high-foot traffic areas where other firms or buildings surround you.
These outdoor signs are typically low in cost and are great for directing your customers. You can post bargains or sales on the sign, give directions to your business (if it's on a specific floor of a building, for example), or even just advertise your business name. No matter what you do, you'll be sure to stand out from the crowd with an A-frame sidewalk sign.
Window Graphics
Window signage is one of our favorite types of outdoor sign advertising here at The H&H Group. Why? Because it's so customizable and eye-catching!
You've likely seen businesses that have entire scenes on their windows, but the beauty of window graphics is that they can be as complex or simple as you want. Whether you want to advertise your business while creating privacy with full-window coverage or maybe just add an elegantly placed logo, the options are endless.
Vehicle Graphics
While you may think vehicle signage or graphics seems like overdoing it, think about how many times you've been driving and noticed a company's logo. You could be in the car, sitting at a traffic light, and a car rolls up next to you advertising yard work. You likely think, "Hm, I need to remember that place for when I need some spring cleanup." And just like that, you have effective car signage!
The best part? Vehicle graphics can work for any type of business. All it takes is a logo, a phone number, and a website to pique people's interest. Even if they don't specifically need your services or products, they'll likely remember it the next time they need your particular type of business.
Lawn or Yard Signs
Simple and effective, a lawn or yard sign is another low-cost way to advertise your business. These outdoor signs are easy and cheap to have made in bulk and can be placed easily in grass or soil. Companies put them at the end of driveways, underneath windows, or in their lawns at home to extend their business reach.
The only thing to be aware of with these types of signs is that they are pretty susceptible to changes in the weather. They can also easily be stolen from your green space if you're worried about that.
Unsure of What Kind of Outdoor Signs Are Best for Your Business? Let The H&H Group Help!
Since 1973, The H&H Group has been helping businesses like yours create effective outdoor signage and marketing materials of all kinds. We understand that your customer's needs are constantly evolving, which is why we work hard to provide you what your business needs when it needs it. Whether it's printing, signs, mailing services, or fulfillment, we're here for you. At a minimum, you'll be highly satisfied, but chances are, you'll be delighted. You can view some examples of our work online or send us a message if you'd like to learn more about what kind of outdoor signs and advertising we can create for you.