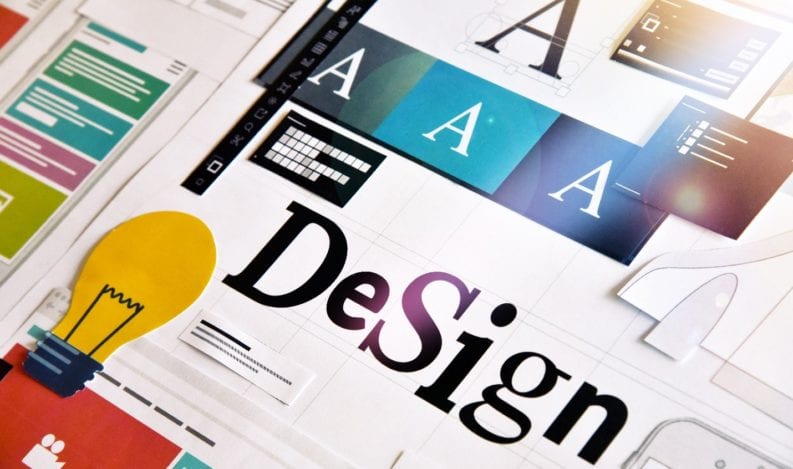 How to Use Columbo's Approach When Presenting Marketing Collateral
Here at The H&H Group, we know that marketing collateral can be an impressive and powerful tool for many companies. We also realize that knowing how to show and present the value of marketing collateral may be a tough task for most marketing managers. This is where Columbo's approach (more on this later) to catch the bad guy can help you close the deal with your company's leaders on adding new marketing collateral to your marketing strategy.
Before we talk about Columbo's approach, we should talk briefly about marketing collateral. Media like business cards, brochures, white pages, signage, websites, and so much more are all considered marketing collateral. Whether you're selling to a client in their office, doing a service presentation at your office, or showcasing a product at a tradeshow, The H&H Group can help make sure you have the best marketing collateral pieces at hand.
Back to Columbo—if you have never watched Columbo, it's probably time to check out a few episodes. The character Columbo was a seemingly shabby homicide detective on an award-winning American crime drama of the same name that began in the 1960s. Detective Columbo often appeared unorganized, disheveled, and annoyingly pesky to the suspects. However, underneath this façade was an intelligent, patient, and thoughtful detective who always got his man.
Read on to learn how to take Columbo's unique approach and apply it to your task of preparing and presenting marketing collateral to your company.
What is the Columbo Approach?
The Columbo approach focuses on getting the information you need to catch the bad guy by interacting with and guiding people into giving you the right details. Columbo never came on too strong, always seemed to ask random questions, and listened to everything that was said to figure out who the bad guy was.
Taking Columbo's approach and applying it to your task of proving the value of marketing collateral may look like this:
Listen carefully
Get yourself out there
Slow down your sales pitch
Let your colleagues lead the journey
Always have something extra up your sleeve
Listen Carefully for Clues
Columbo often asked seemingly random questions or just allowed the suspect to talk to gain helpful information. When you're looking to prove the value of integrating marketing collateral into your marketing strategy or marketing campaigns, you must listen and learn. You have to understand your audience and their concerns while also being open to feedback.
Learn how to read between the lines to gain a complete understanding.
Get To Know Your Audience
As a marketing manager, you probably already know your company's target audience, but that's not the only audience you have to persuade. Your company and colleagues may not see the value that you see in adding or expanding your marketing collateral. Adding or expanding print materials, digital campaigns, or experiential marketing may seem costly or time consuming to them.
Take the time to get to know your colleagues and learn about what their hesitations are, what makes them excited about marketing, and maybe even gain some feedback that points you in a new direction. Come into your meeting with the right questions about marketing engagement and brand storytelling, but don't forget to ask more personal questions about what makes your colleagues tick.
Listen to Their Feedback
I'm sure you've heard the phrase "not everything is as it seems," and we experience that every day when we talk with others. There are verbal and nonverbal cues that we may miss if we're not really listening.
While your company may be saying "we don't have the money for this" or "we are not sure about print marketing anymore," what they might actually be saying is, "we need more proof that this is valuable." That's where your listening skills will come in handy. Because deciphering those cues from a conversation may help you gain a better understanding of what is really being said, you can make a stronger case in the future.
Do the Proper Legwork
In the show, Columbo always did his legwork until he was sure his suspect was guilty. As a marketing manager, you have to know what marketing collateral program you're offering your company and why. There is a variety of marketing collateral to choose from, and doing your research—including getting to know your audience—will only prove that you have done your due diligence.
Get samples from local printers, visit completed projects or trade events to see marketing collateral pieces in action, and make sure you have prepared a presentation worth your company's time.
Do Not Rush Your Sale
Columbo never rushed in on a suspect in the show. He always took his time to gather all of the possible evidence first. Just like doing the proper legwork, taking your time instead of trying to dominate and show power will earn you the trust of your company and may even help move your relationship forward. Become a trusted advisor instead of someone that others look at as a bully.
You may need several meetings and presentations before you're able to establish that trust and relationship with your colleagues and company. Show them each time what new value you can bring to the company with these marketing collateral options. Take the feedback and lessons from each meeting and make your next approach that much stronger.
Allow Your Colleagues to Lead the Journey
In the show, Columbo was always able to ask the right questions or bring up the right topics to steer the suspect without the suspect even knowing. When developing your presentation materials or conversation topics, start by thinking about how you can get your colleagues involved.
You don't want to lead their journey, but you do want to help them get started. Give them jump-off points, and open up the floor to feedback or brainstorming sessions. Learn how to redirect without being too pushy—and remember, you are only one piece of the puzzle for your company.
Always Be Prepared With "Just One More Thing"
The most iconic part of every Columbo episode was his use of the phrase "just one more thing" in conversation to throw off the suspect and get the big reveal. So how do you use this in your quest to add or expand your company's marketing collateral?
You have listened to their needs and done the proper legwork. You have developed a trusting relationship by allowing your company to help guide the journey. But now, it's time to seal the deal with "just one more thing."
In trying to convince your company of the value in marketing collateral, always have one additional item up your sleeve. Whether it's a key statistic, a thought-provoking question, or a new piece of marketing collateral you think will propel your marketing strategy forward, come prepared with something that will continue the conversation or seal the deal.
Great Marketing Collateral to Include in this Strategy
The field of marketing—and the marketing collateral available now—is changing because of technological advancements and societal shifts. Since marketing collateral includes anything from brochures to website content, the possibilities are nearly endless.
Creating marketing campaigns that include cohesive marketing collateral is the key to creating an experience for your customers that goes beyond a sales pitch. If you always have "just one more thing" to introduce, you can keep the conversation going within your company and with your customers.
Below are some of the marketing collateral pieces that we at The H&H Group can supply for your company.
Ready to Start Your Next Marketing Project?
If you aren't sure what marketing collateral your company needs, or you don't see something listed on our website, reach out to us! We would be happy to discuss your next marketing or print project and offer you a free quote.
Since 1973, The H&H Group, located in Lancaster, Pa., has been dedicated to helping businesses grow through print and digital marketing efforts. Let us help your business grow!