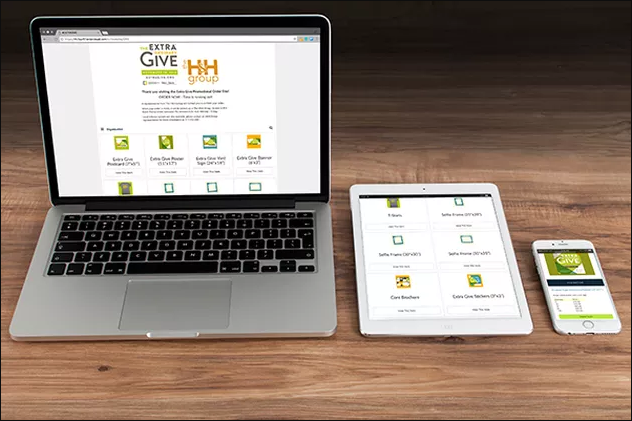 Extraordinary Give
ABOUT:
The Extraordinary Give is the largest day of giving in Lancaster County. In 2016, this 24-hour fundraising event benefited more than 425 local nonprofits and raised $7.1 million!
CHALLENGE:
One of the goals for this past year's event was to get participating organizations more involved with promoting The Extraordinary Give. Making it as easy as possible for organizations to acquire promotional materials was crucial to reaching this goal.
SOLUTION:
The H&H Group proposed an online storefront through which participating organizations could order their own customized marketing materials to increase visibility and donations.
Stickers, T-Shirts, Yard Signs, Banners, Brochures, Postcards, and Selfie Frames were all made available on the storefront. Customizable pieces could be easily configured online to include an organization's logo and specific information. All items were printed and produced within a few days of being ordered.
Investing in large amounts of inventory was not necessary since all of the items could be produced on-demand. The storefront was also mobile-friendly to make the whole process as easy as possible for the organizations.
RESULT:
Nearly 60 products were ordered to help over 40 participating organizations across Lancaster County promote the special day of giving!