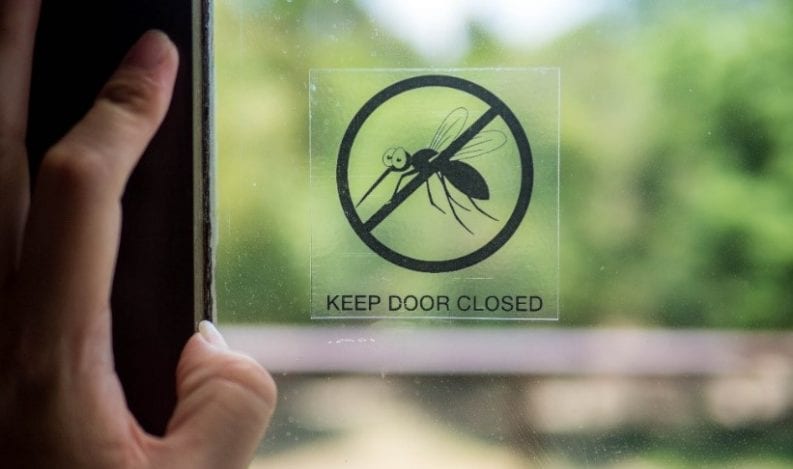 Funny Interior Door Signs—and More—We Just Had to Share
The H&H Group understands the COVID-19 pandemic presents every business with unique challenges. Our blog content is here to help you face them!
***************************************************************
It's true that many of us are working from home these days, and some of us are even missing our time in the office or other in-person workplaces! With that in mind, we recently took a spin through Pinterest to check out some of the funny and cute interior door signs and other office signage that liven up the places we're (maybe) looking forward to getting back to for work. And we just had to share!
Let the following funny interior door signs spark your creativity and give you a giggle. Then, if you are looking to create a fun atmosphere in your own office when everyone gets back to work, call The H&H Group for all of your interior signage needs!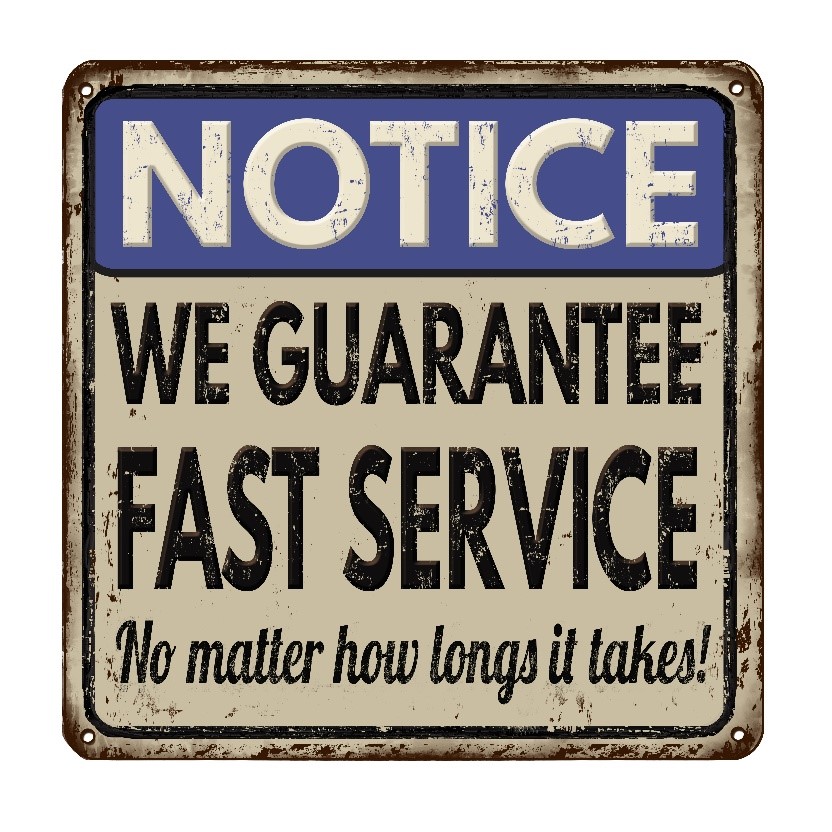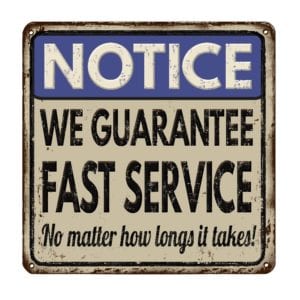 Fast Service… Or Not
A cheeky sign in your customer service area can certainly help lighten the mood. Just remember that this kind of humor can fall flat if it's not really in your business's overall "persona."
It's always a good idea to check with your marketing team to be sure your in-office signage remains on-brand. After all, your business's physical location can be considered a crucial marketing channel in the world of multichannel marketing!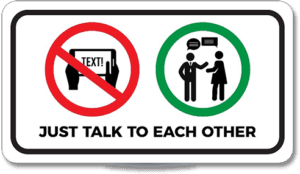 No Texting
While working from home, we've all probably come to rely on texting and emailing our colleagues a little too much. Some offices prioritize more personal forms of communications, though, like talking to one another!
This office sign makes light of "no texting" policies.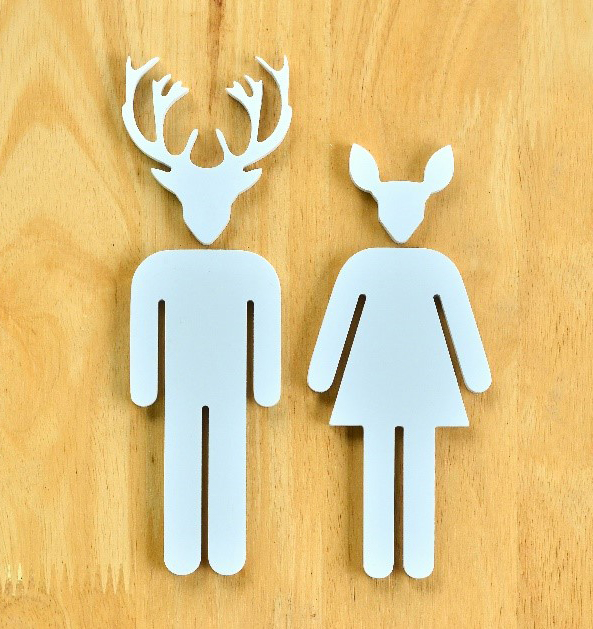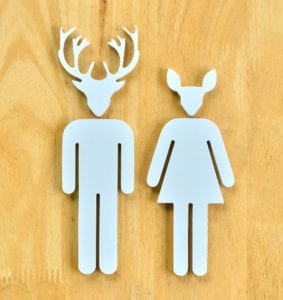 Bucks and Does? (Funny Bathroom Wayfinding Signs)
We've often talked about the importance of wayfinding signage here on the blog, and signs marking the location of bathrooms are some of the most essential wayfinding signs there are.
Plenty of businesses—especially restaurants and retail stores—like to get a little creative with their bathroom signage. As long as the design is ADA-compliant, we can help you have some fun with custom bathroom signs.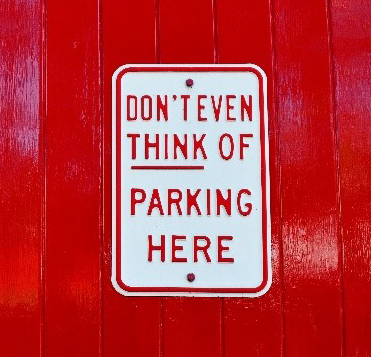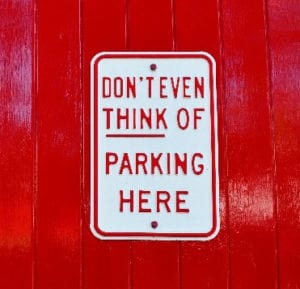 No Parking—We Mean It!
While not an example of an interior sign, exterior wayfinding signage—including those that tell your visitors and employees where to park—can also introduce some lighthearted humor. (Or they can be vaguely threatening—it's up to you!)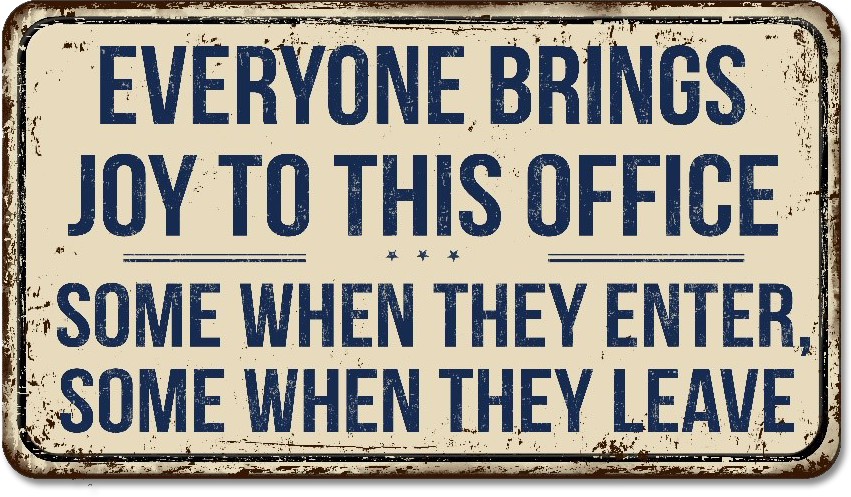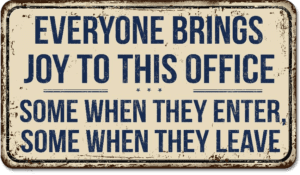 Everyone Brings Joy to This Office
Another example of a cheeky sign that won't necessarily be appropriate (or appreciated) on all office doors, this custom sign says just what some of us are always thinking.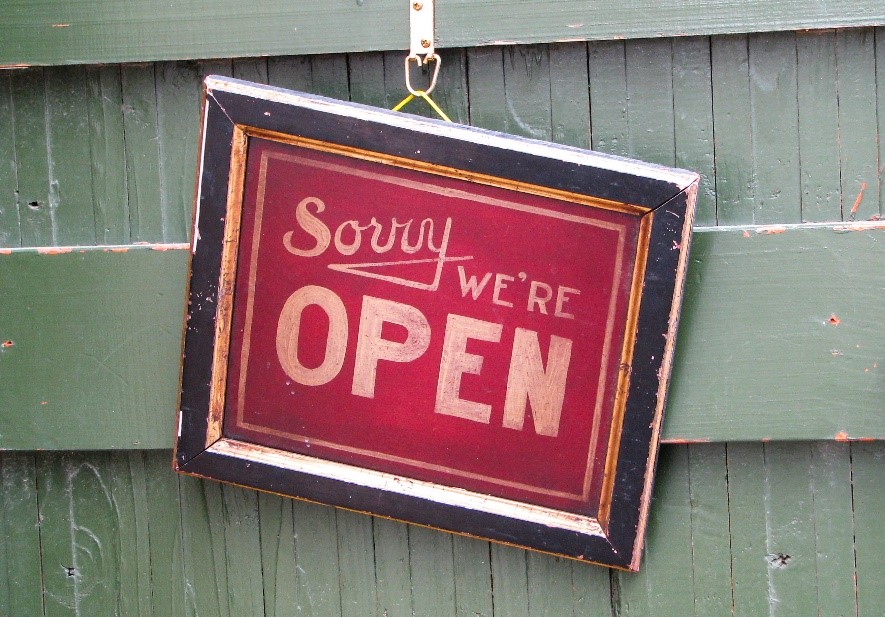 Open Signs With Attitude
Just as many businesses like to get creative with bathroom signage to give their customers a little laugh, you can update the trusty old "open" sign to give it some personality.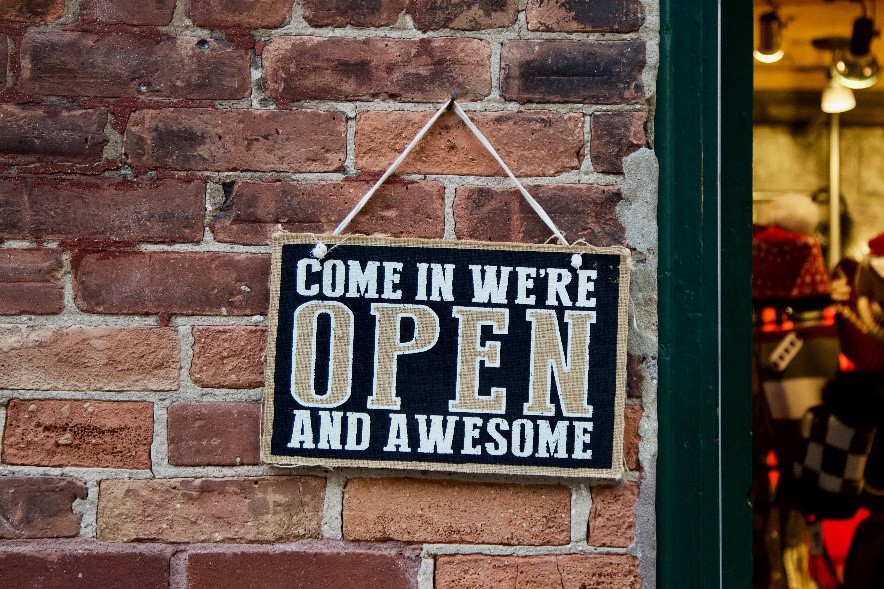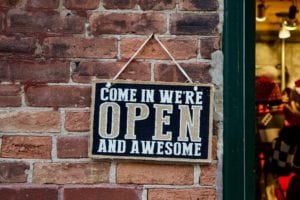 While the self-deprecating humor of the first example might not be the best messaging, we really like the "awesome" vibes in the second photo!
Looking for Interior Door Signs or Any Other Business Signage?
The H&H Group is Central PA's favorite full-service sign shop—and so much more! Whether you need a few humorous interior door signs to lighten up your workspace, or an entire new building's worth of signage, we're here for your business. Need marketing guidance and advice? We've got you covered there, too!
Get in touch with the signage and marketing pros at The H&H Group today!