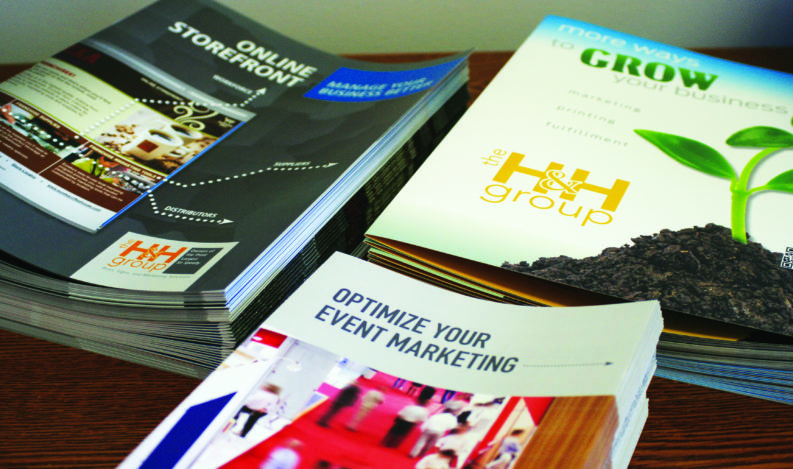 How to Market an Event – Part Two: Traditional Marketing
In the first part of this article, Digital Marketing, we looked at ways to promote an event using online methods. For this section we will examine a few of the more traditional marketing efforts you can employ to get the word out.
PRESS RELEASES
An important part of your promotional efforts is securing media coverage. Having newspapers and radio or television stations promote and share your event will help you get the word out to a huge cross-section of potentially-interested people.
A quick web search will turn up many templates and online guides for writing press releases. A press release is simply a written document that explains your news succinctly and includes your contact info so that news outlets have a way to get a hold of you to ask questions.
Once your press release is written, the next step us to submit it to radio, print and TV companies in your target area. This can typically be done through an online submission form on the media company's website or via email or physical mail. If you have a contact at your local paper, go though them. If not, look for writers who typically cover topics related to your field and approach them directly with details about your event. There's no guarantee this will result in an article or a mention, but pinging the person whose job it is to cover news items similar to your event is a good way to get noticed.
COMMUNITY PUBLICATIONS AND CALENDARS
These are often free services designed to give the public a look at what's happening in their area. Again, you will typically be able to submit your event details to these types of services through a web form. Check out Susquehanna Style, LNP and WITF for local examples. The links point to web listings, but each has a print or radio component as well.
RADIO SHOW HOSTS
If you listen to a morning radio show during your commute or in the office, you're not alone. Lots of people routinely plug into a radio broadcast at some point throughout the day. If you can get the host of a show to talk up your event, you are gaining instant reach to a large audience. Try offering free tickets to your event in exchange for a little hype. To add another layer, consider asking the radio show to run a contest and give away tickets to your event. This can generate a lot of buzz and cost is minimal, the price of a few admissions.
STREET TEAM
If you're not familiar with the concept of a street team, it's somewhat similar to influencer marketing without the celebrity component. The idea is to have a team of volunteers talk to people on the street, or in coffee shops, or other public places about your event. Your street team can distribute flyers, posters, stickers and other printed advertising to locations around your target area.
For events looking to attract a local audience, a cheap and easy way to get tons of impressions is with pocket-sized copies of flyers. Black ink on colored paper works great for these. Street team volunteers can hand these flyers directly to attendees at similar events or leave stacks at local businesses that your potential attendees might frequent. Giving people something they can pick up and tuck in their pockets allows them to remember your event later, when they get home and may be less distracted.
HAVE YOUR PARTNERS MARKET FOR YOU
If you're using a caterer to do food for your event, give them flyers and posters and ask them to promote the event along with you. Is a local business providing support for your event? Give them marketing materials to display at their location and ask them to mention the event to their customers.
TRADITIONAL ADVERTISING METHODS
Billboards. Depending on the size of your budget, outdoor billboards could be part of your marketing mix. Electronic billboards can be more cost-effective than the traditional kind and are a great fit for short-term event marketing.
Posters. An eye-catching design hung at the right venue can grab the attention of passers-by. Most public-facing businesses offer some sort of community bulletin board or other designated area for pinning up posters advertising local events. Try asking for some space to display your poster at your favorite lunch spot or barber shop or the local library.
Direct Mail. Something tangible that people can hold in their hand, like a postcard or invitation, is a great choice for raising awareness about anything, and events are no exception. Send physical mail to your house mailing list, or consider purchasing a list that targets people who are interested in events like yours. Wondering if direct mail is still effective? Consider this. The most current research published by the USPS states that "seventy three percent of households either read or scan advertising mail received." That's a lot of eyeballs! Check out some more great stats and design tips for direct mail pieces HERE.
CONCLUSION
Obviously, we can help with all of this. We are a marketing company, after all. But there are a lot of things you can do yourself to get the ball rolling. If you've got any sort of trade show, seminar, fundraiser or other event that you need to sell tickets to, fill a room for, or just get people excited about, give us a call or fill out our web form. We'd be happy to talk to you about the opportunities.