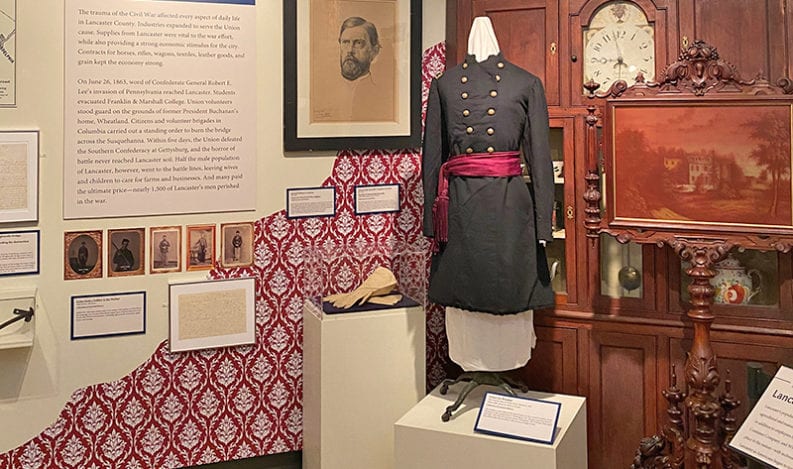 LancasterHistory Exhibit Design & Build
Challenge
LancasterHistory, our local historical society and museum, was looking to change things up with a new exhibit. The intent was to create a space that showcased life in Lancaster through slivers of time over the centuries. They wanted something visually stimulating and exciting—a redesigned space that would appeal to adults and kids alike.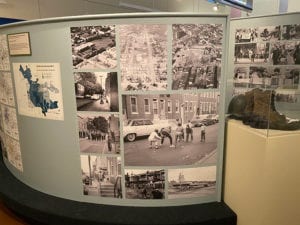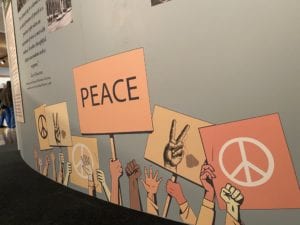 Working within a space of fixed and floating walls, our goal was to create a cohesive design and select materials that could display information and items in an appealing way. We were also tasked with building an entryway to the exhibit that provided recognition to the sponsors and paved the way to …
LANCASTER IN THE 60's.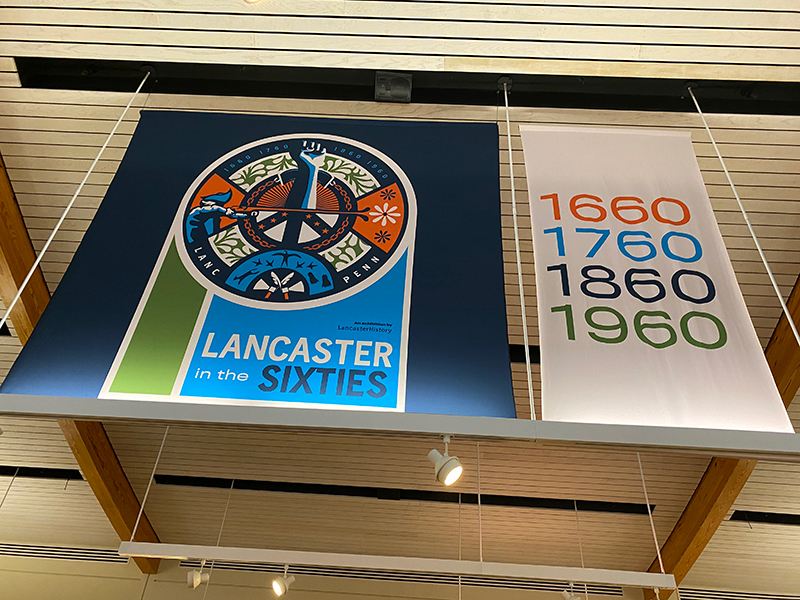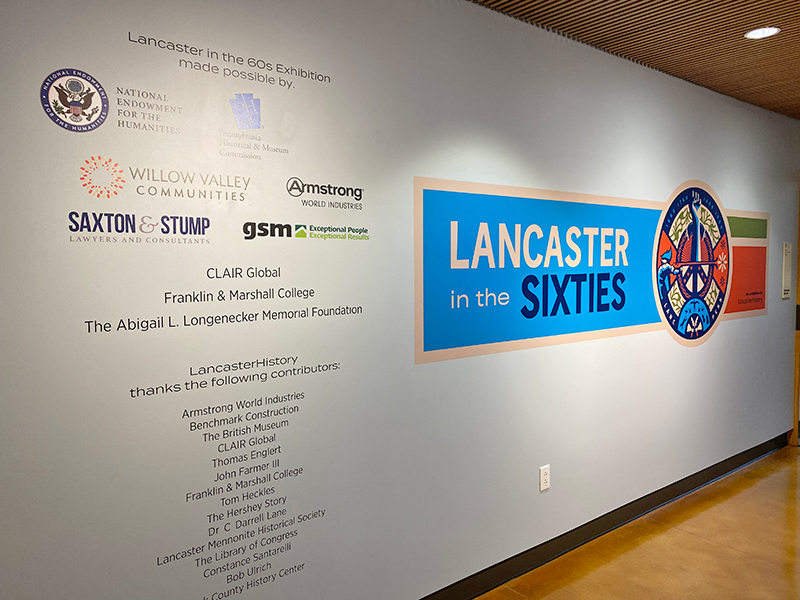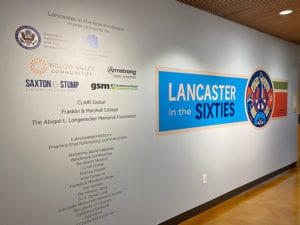 Solution
Working closely with the staff at LancasterHistory, we wove together words and artifacts to create an overall design that captures the essence of each era. We took inspiration from the bright colors in the exhibit logo and worked them into vinyl wall coverings, hanging fabric banners, acrylic signage, and free standing displays.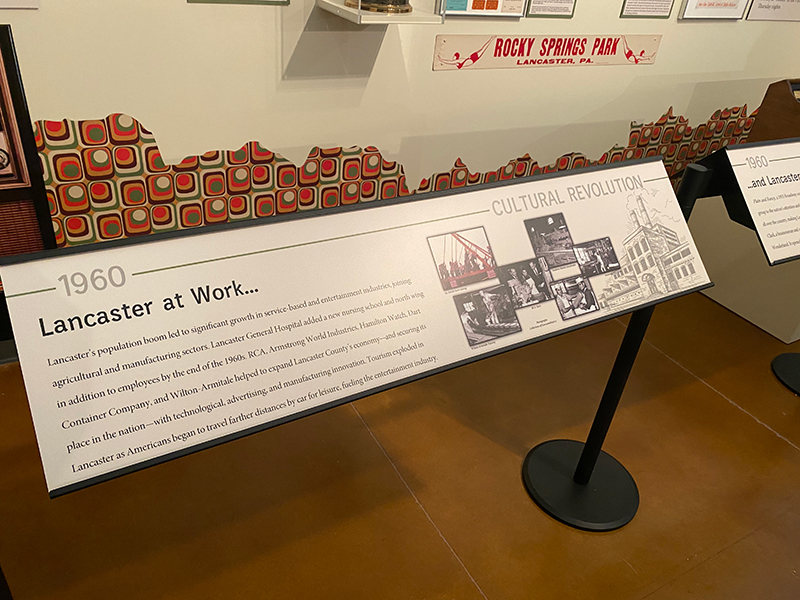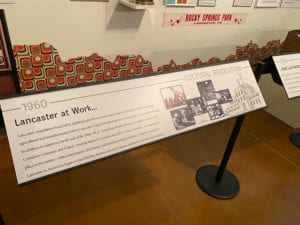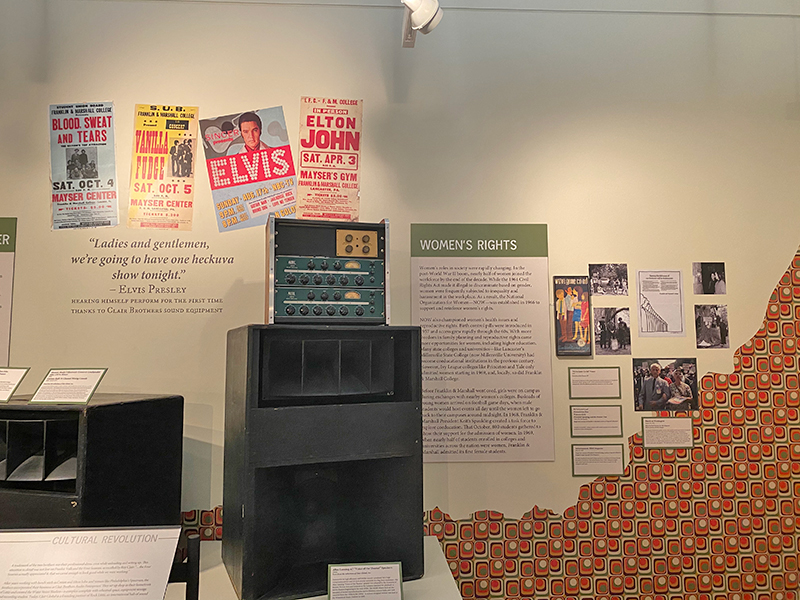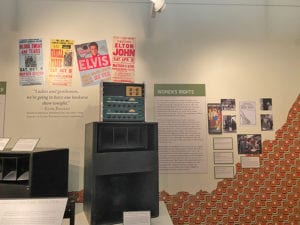 We added reader rails packed with interesting stories and included decorative touches like accent wallpaper popular in the 1960's and wainscoting from the 1860's. There is an interactive wall that is both entertaining and educational and draws people in to learn more about what life was like in Lancaster in each era. Cute character cutouts placed throughout the exhibit add a touch of whimsy and offer fun facts for inquisitive young visitors.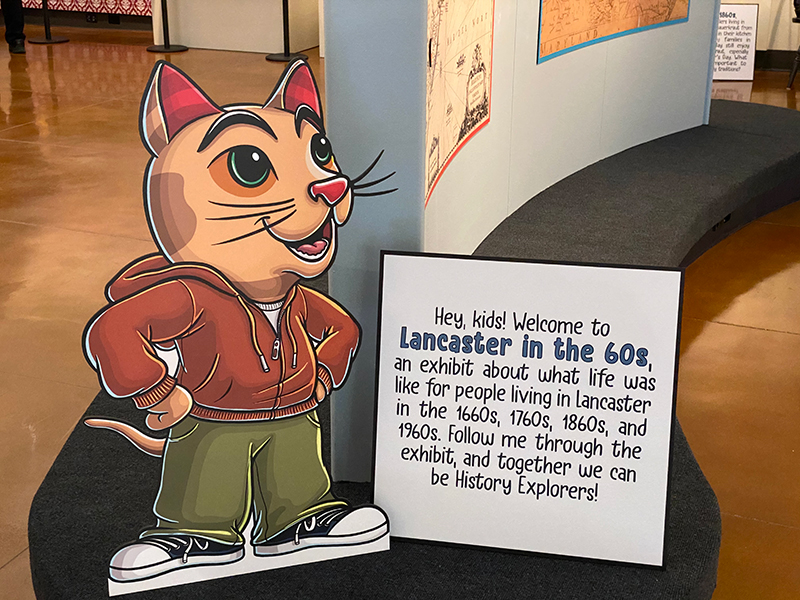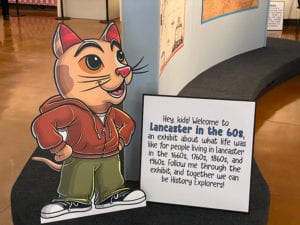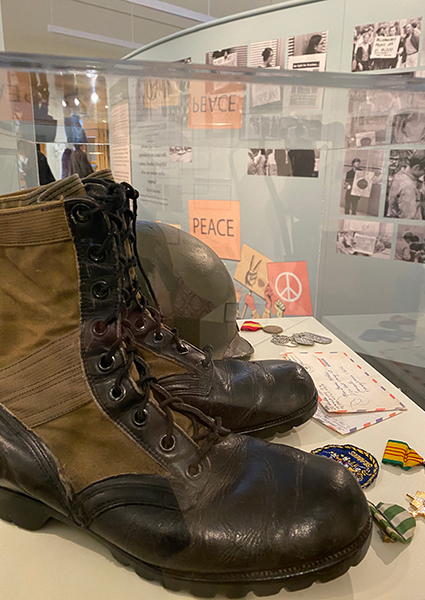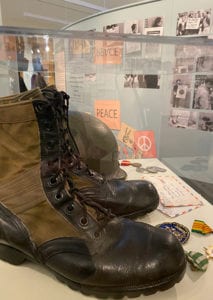 Result
The result is a visually and intellectually engaging space that appeals to all ages. Feedback from LancasterHistorystaff and patrons has been very positive. This is an exhibit worth visiting more than once!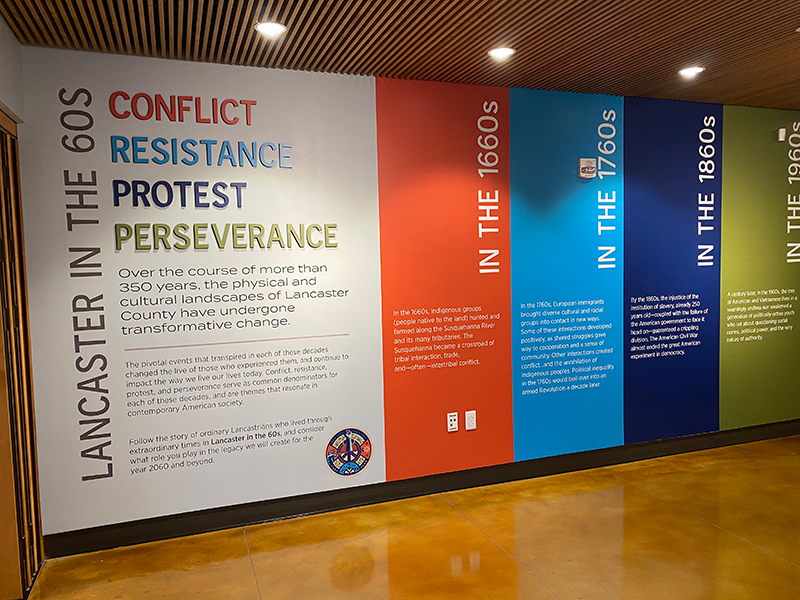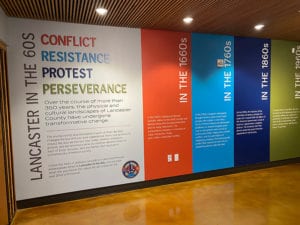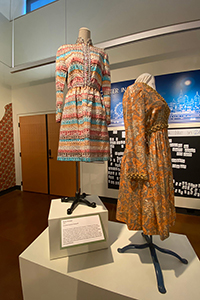 Come see for yourself and let us know what YOU think.