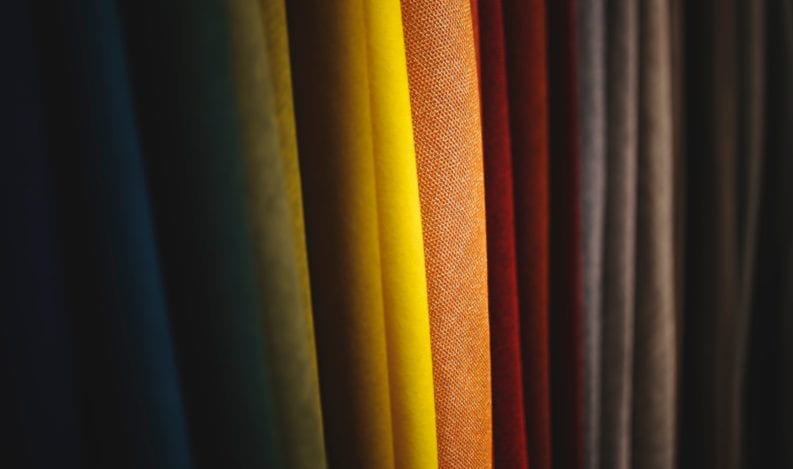 Why should you use fabric signs?
Video Transcription:
[Mary Kohler begins] Sometimes you need new ideas, new thoughts, new perspectives. Hi, I'm Mary Kohler, president and CEO of The H&H Group. The H&H Group is a printing, signs, and marketing company located in Lancaster, Pennsylvania. Signs, signs, signs. What's going on with the future of signs? Here to talk to you about some options and opportunities with signs is Mike Williams.
[Mike Williams begins] Thanks, Mary. Today I'm going to talk about fabric. I believe there are five compelling reasons for you to consider using fabric for your next sign.
The first is, is that it's a hot trend in signs for decor and display. Due to recent advances in technology in both textiles and in the printing on them, it's the perfect time to use fabric for your sign.
Next, is that it's lightweight. A traditional vinyl banner has to be carried and shipped in a tube like this to prevent damage. Well, it's bulky. I couldn't even fit it in the trunk of my car. Fabric, however, that same size banner can be fit in a package this size which can go in your backpack or your suitcase.
And as a third point, its wrinkle and crease resistant so I can take it out of the package, give it a light shake, stretch it across my frame, and it looks great.
Lastly, if it gets dirty, I can put it in the washing machine.
And, the reason most people choose it, is because you can wrap it around contour frames, and create elegant and classy things with vibrant colors, and that are suitable in almost any light circumstances because they don't have any glare.
Thanks for considering fabric.
[Mary Kohler continues] Thank you for taking time out of your busy schedule today. Remember, when you're thinking about marketing services, printing or signs, think H&H.