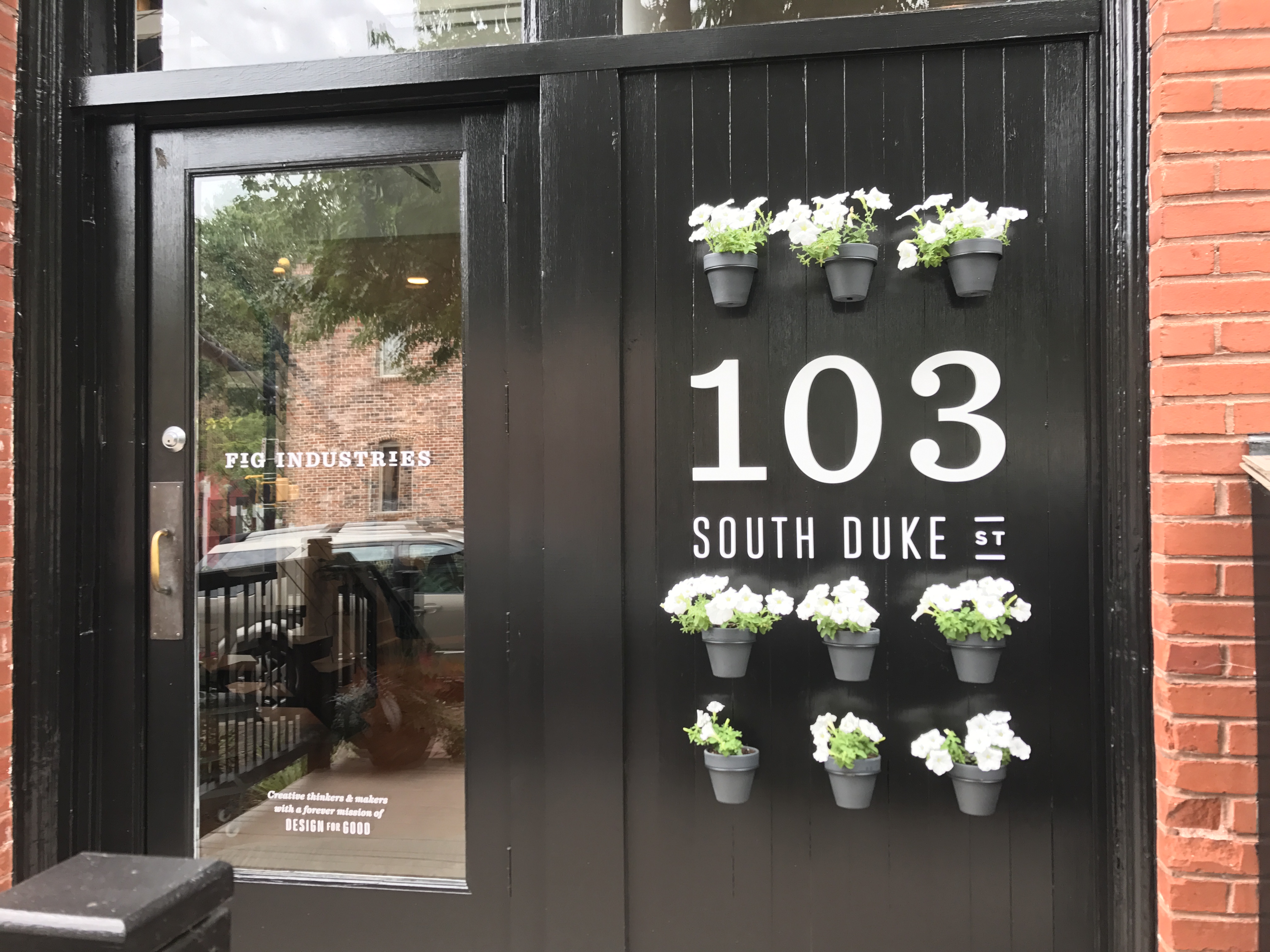 What Types of Outdoor Business Signs Do You Need to Excite Potential Customers?
When your business has a brick-and-mortar presence, it can be easy to focus all your creative efforts on the inside and neglect the outside. However, what you present to the outside world is just as important as what customers see when they come in the front door. High-quality outdoor business signs can help you convey the impression you want.
Branding is everything. While logos and color schemes are important overall, how your business signage looks can be the thing that entices someone to visit your store. To increase traffic into your store, you need a striking outdoor presence, so your customers feel excited about your space and products before they even step inside.
When you work with The H&H Group for your outdoor signage needs, you can get exactly what you need to invite people to visit your store. But what kinds of signs will work best for your business? This question is what we hope to answer as you keep reading.
What Kind of Outdoor Signage is Best for My Business?
First impressions are crucial for potential customers, and how you present your company outside can sway people to stop in or discourage them. Outdoor signage design is just one part of highlighting your brand and what you offer, so choosing the right kind can feel daunting. Luckily, many different types of outdoor business signs can make an enormous impact!
1. Freestanding Signs Can Draw Sidewalk Traffic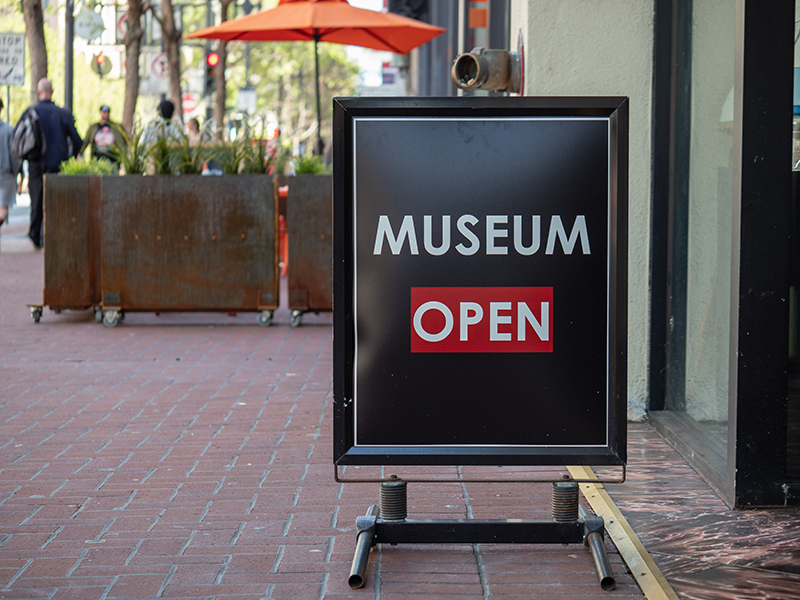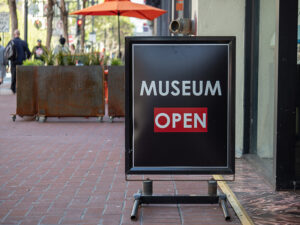 Freestanding signs can do the talking for you! While you may have one hundred good things to say about your business or product each day, you don't have the time to stand outside your establishment and talk to each passerby individually. Luckily, all it takes is the proper signage to capture someone's attention.
Foot traffic outside your storefront is full of potential customers, and a sidewalk sign can advertise for you while you're busy running your business. Place an A-frame sign in front of your business with your hours for easy reference as people walk by. If you're a restaurant with a signature item, you can put that item on the sign with a review by a customer underneath. Those who pause to read your sign are already one step closer to buying your product!
2. Flags Are Great for Attracting Customers from A Distance
When driving by a business in a crowded area, sometimes flags are the only thing a customer has time to notice. A large, standout sign like this can help get people curious about your business.
What are you offering? Flags might advertise new inventory or attractive pricing if you're a car dealership. A creamery may use flags to announce new ice cream flavors in stock or a cheese sale.
Flags are one of the types of outdoor business signs that can be either temporary or permanent, depending on your needs. If you put them near the entrance of your store or at the "enter" portion of your parking lot, you alert your customers where they can enter the business. They are also excellent at directing your customers where you want them to go.
3. Hanging Signage
High-quality, three-dimensional lettering on hanging signs can be the first thing a person notices about your business as they walk down the sidewalk. If you are a business located on a busy street, having signage that stands out against the rows of other companies can put you ahead of the competition and get customers to your door. Plus, good signage makes the business easier to spot if someone is a returning customer!
4. LED and Backlit Signage is Visually Engaging
For a dramatic, bold approach to grabbing potential customers' attention and getting them to come to see what you're selling, LED and backlit signage can create a lasting, intense impact on them. You can incorporate video, animation, or rotating graphics on digital LED signs, so your signage can change daily if you want.
LED signage is also highly memorable because it's not a common type of signage. That memorability can make your business stand out more simply because you use a different kind of business sign than anyone else.
Backlit signage is perfect for businesses open when the sun isn't shining, like an early morning coffee shop or a bar with late-night drink specials. Illuminated signs are visually exciting and especially memorable when used in areas that don't have many backlit signage options.
5. Window Decals Are Fun and Creative
A splash of color or chunky letters can make your logo pop on a window. If you have limited sidewalk or yard space in front of your business because you're on the main street of a busy city, or you want your windows to do the talking for you, window decals can help. A gorgeous logo or a product's caricature can get attention as window graphics.
6. Lawn Signage Can Turn a Lawn into Ad Space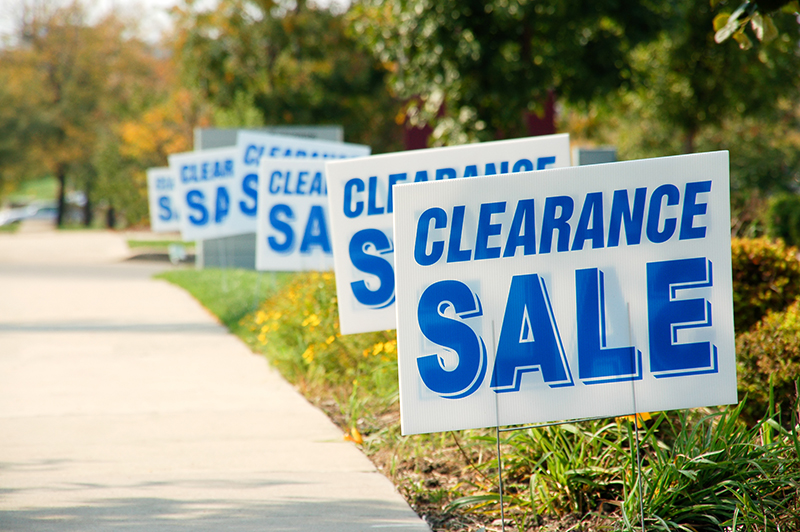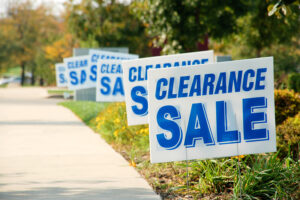 Grab the attention of those in all directions with lawn signage for your business. This type of signage is perfect for events or advertising for temporary promotions.
You can use these dynamic signs for as long as you like, and they are sometimes reusable depending on the materials used. So, you can put them out for a few hours or a few days and then use them again in six months if you please. Another benefit is that these are cost-effective advertising options.
7. Vehicle Signage is Eye-Catching
So far, you've learned about some fun, stationary signage options that are great for drawing in business and impressing potential customers. But another method of outdoor signage that can really wow people is vehicle signage.
Vehicle graphics are a moving advertisement for your business and can be great for visibility in areas you may not otherwise reach through traditional advertising. A home baker might want a vehicle wrap to advertise their small business, or a lawn care specialist may wish to wrap all their company-owned vehicles for the convenience of people who drive by a job site and are impressed with what they see.
Vehicle signage has one of the furthest reaches of all the types of outdoor business signs because it's on a moving vehicle. You will never know who will be on the road simultaneously as your customized vehicle—maybe it'll be your next regular customer!
Want Outdoor Signage but Unsure of What Kind is Best for Your Business?
If you're overwhelmed by all the beautiful types of outdoor business signs outlined above and want to try them all, you might need some expert guidance. At The H&H Group, we have helped many businesses create compelling, eye-catching outdoor signage that engages potential customers and gets them in the door.
When struggling with what type might be best for your business, reach out to us, and we will help determine what's best for your specific signage needs! We can also help with promotional products to keep your customers talking about your brand! Get in touch with us today to learn more.