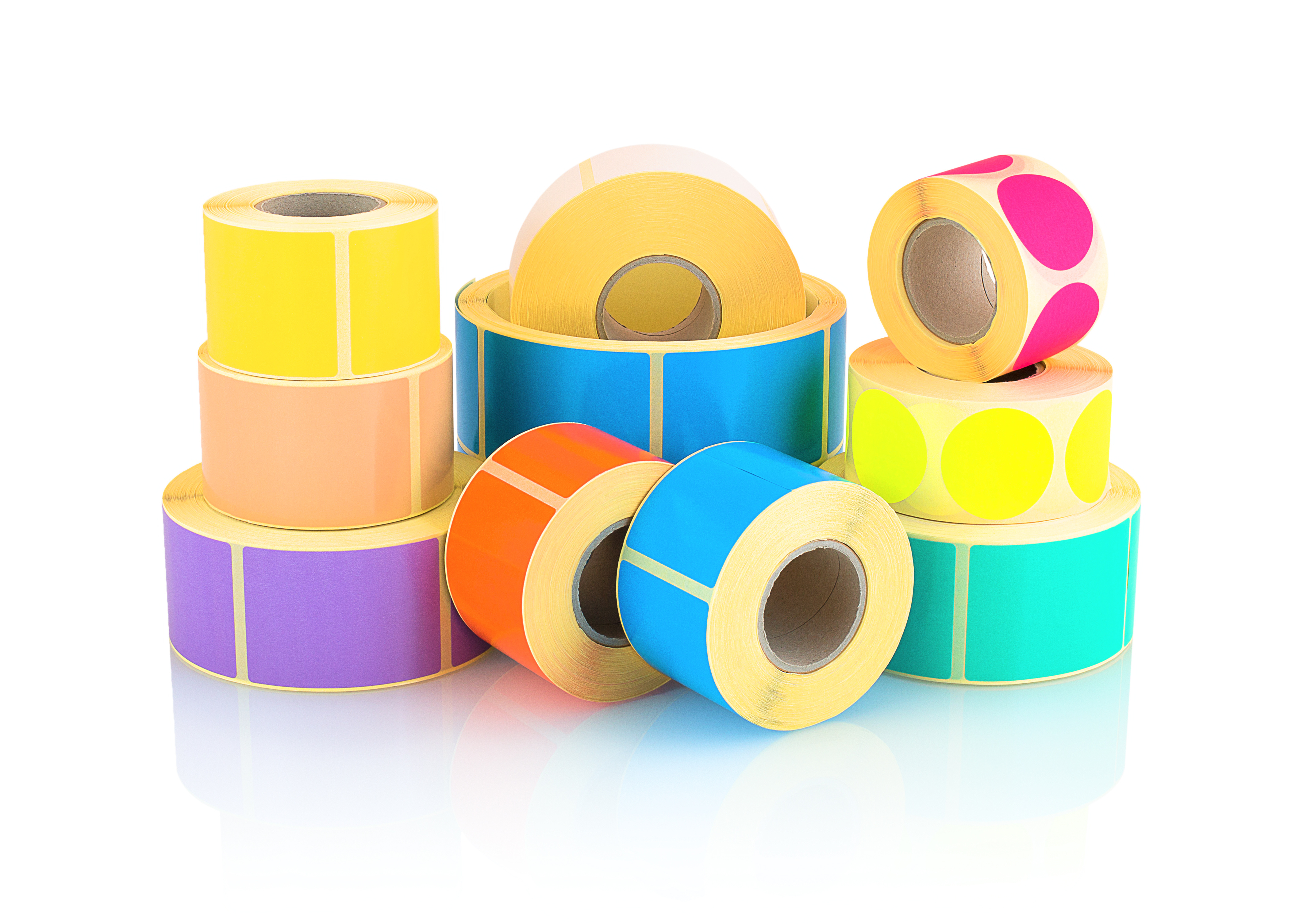 How High-Quality Labels Can Set Your Business Apart from the Rest
Maybe you're pushing a squeaky cart through the grocery store, scanning the aisles for something suitable for dinner, when the mix-a-six refrigerator in the beer garden catches your eye.
Even if you're not a big beer drinker, you can't help but notice how beautiful some of the bottle labels are, and for a second, you want to buy yourself a six-pack just to try. You quickly unfurl the six-pack box and tuck in some delicious-looking drinks without even checking the flavors—you're just excited about how they look.
In the takeout section of the deli, you spot colorful sushi with cartoon maki rolls with friendly smiles on the labels. It doesn't take you long to decide on this food as your meal of choice, all because the cute packaging swayed you.
At The H&H Group, we are passionate about helping businesses understand the power of a well-designed label and create the best labels for their products to capture the attention of potential buyers. It only takes a few seconds to make an impression on a customer, and, like the shopper in the store, you want to ensure they are excited and enticed by your product. That's where our labels, including our printable adhesive label options, come in handy.
How Can Adhesive Labels Make Your Business Stand Out?
Perhaps your product isn't the only one on the market, but you know yours is the best, and you want your buyers to know that too. When you have standout labels, your product jumps out amongst the crowd.
For example, several kinds of body butters are available for sale across the United States. However, as a body butter small business owner, you know your body butters are the best. They are highly moisturizing, but they also smell like familiar childhood candies.
Applying high-quality labels to your products with callbacks to the childhood candy and a distinguishable touch from your brand can launch your product into the number one seller spot. Your customer might be able to find fruity cereal-scented body butter anywhere. Still, a personalized label with a matte finish and attractive font will look better in their bathroom and may be all they need to buy your product.
There's power in having labels that stand out because they can do several things for your brand, including:
Create Conversation and Interaction
What your labels look like, including the label material, can significantly impact your customers. When there's something unique about the label, your customers are more likely to talk about that product. Imagine a time when you've been impressed with something, or you've seen something on the internet you feel compelled to share. Your first reaction is to send it to someone you think will share that sentiment.
Like that scenario, when a customer picks up your product to admire the sticker label, they may talk about it with their friends. Alternatively, they may bring the product home or to an event where someone they know will see it and ask, "Where did you get this? The label is so cool!" That's the first step to your customers doing some advertising for you, for free!
Increase Brand Awareness
Brand awareness is essential to keeping your business alive. Small and medium-sized companies alike often rely on word of mouth to keep their products moving and increase their customer base. Attractive labels can help with that because labels featuring memorable elements make for a unique brand, even if someone doesn't necessarily buy your product the first few times they see it.
When they need what you offer, they are likely to recall that you make that product because your label sticks out in their head, and they are aware of your brand.
Depending on the types of labels you use, you can rely on them to help your customers begin to recognize your product, even if they don't see your logo right away. Choosing a standout, durable label will make it easier for people to associate your brand with something they trust, like, and enjoy interacting with regularly.
Breaking Language Barriers
Labels are incredible at advertising, including advertising to people who don't read your language. A colorful, effectively designed label can convey what your product is without needing words, and this can be ideal for reaching people who otherwise wouldn't have known what your product was and left it on the shelf.
Think of significant brand name labels, like soda manufacturers. You can travel to any foreign country that sells those products, see the familiar red label, and know exactly what product you are getting. This familiarity is exactly what you want for your product—international recognition, even if the language printed on the label isn't entirely familiar.
Why Choose High-Quality Labels?
Labels exist everywhere in our lives. Address labels, food storage labels, and product labels are some that you may see every day, but as a business owner you may have special label requirements for your products. Whether you need labels for your vineyard's wine bottles, or you are a woodworking company that requires special, blank printable adhesive labels for your production operation, we offer a variety of label types to suit your needs.
In a world full of bland tags that lack personality, choosing unique, high-quality labels for your business can help elevate the look and feel of your brand to something that truly stands up and out against the competition. When you choose high-quality labels, you let your customer know that the quality of the label reflects the quality of the product it adheres to, and they can trust your brand. With this perceived quality and professionalism, you draw more attention to your products and build trust with a broader audience.
Are You Ready To Transform Your Products with Durable, Printable Adhesive Labels?
You could easily print your labels on desktop printers with sticker paper you get at the local craft store. But just as those materials are forgettable and common, you doom your labels to be easily forgotten. Transform your brand into something unforgettable with the simple switch to our labels, which are made to last and will help your brand stand out better than a do-it-yourself option.
Today, turn to the experts at The H&H Group for all your labeling needs. We offer everything from full-color glossy labels to printable adhesive labels that will make a true impact and wow your customers, potential and existing alike. Get in touch with us today to learn more about our various label options and how we can customize them to match the look and feel of your company!