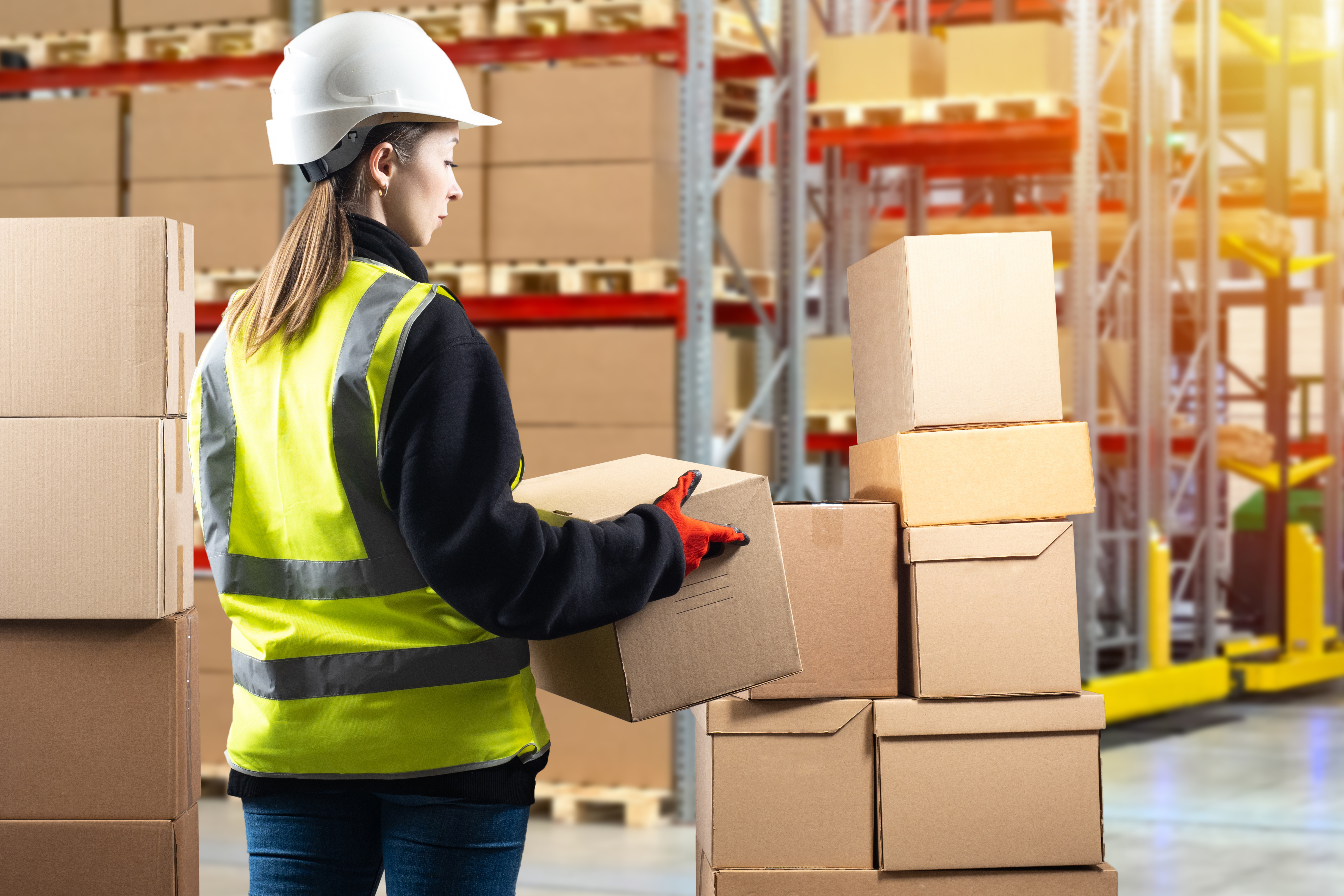 How Do Third-Party Fulfillment Services Work for Your Business?
For businesses that rely on selling physical products, fulfillment is a critical part of the operation. But what exactly is fulfillment, and how do third-party services work? Product fulfillment has many aspects, from inventory storage and shipping to returns and customer service. It's also essential to understand how third-party fulfillment services can take the hassle out of product fulfillment for businesses of all sizes.
What is Third-Party Fulfillment?
Third-party fulfillment is outsourcing the storage and shipping of your products to a third-party company. Fulfillment services can be a great way to save time and money on your fulfillment process and free up valuable space in your warehouse or office. This convenience is especially valuable to small ecommerce businesses that might function out of someone's home or small office space.
There are a few things to consider when choosing a third-party fulfillment company, such as their experience, reputation, and costs. It's also essential to make sure that they have a good understanding of your product and shipping requirements. Once you've found a reputable third-party fulfillment company, you'll need to set up an account and provide them with your inventory information. They will then create a custom shipping solution based on your specific needs.
After you've set up your account, you'll need to send your orders to the third-party fulfillment company. They will take care of the rest from there, including picking, packing, and shipping your orders out to your customers.
What Types of Work Can Fulfillment Centers Provide?
Fulfillment centers can provide various services to businesses, including printing and mailing, inventory storage, shipping, and returns. The fulfillment company will customize each of these services to meet the specific needs of a business. Here are some of the options you might choose from:
Printing and mailing services can include print production, print-on-demand, direct mail campaigns, and fulfillment.
Inventory storage services include warehousing, order management, and pick and pack.
Shipping services can include real-time package tracking, carrier management, and freight forwarding.
Returns services can include processing returns, issuing refunds, and managing exchanges.
Tailor these and use any combination to suit the unique needs of your business. For example, online stores may need different fulfillment services than businesses selling products in brick-and-mortar stores. A company that ships large items may require additional shipping services compared to a business that sends small items. The same goes for the order volumes. Some companies will need more help shipping larger orders than small businesses that handle only a few products.
The right fulfillment partner will be able to provide the right mix of services to meet the needs of your business. They will also have the experience and knowledge to ensure that your orders are fulfilled accurately and on time.
The Benefits of Using a Third-Party Fulfillment Service
There are many benefits to using a third-party fulfillment service, including:
You can focus on your core business: When you outsource your fulfillment needs to a third-party provider, you can focus on your core business and leave the logistics to them. This service frees up your time and resources to concentrate on what you do best.
They have the expertise and infrastructure: Third-party fulfillment providers have the expertise and infrastructure in place to store, pick, pack, and ship your products quickly and efficiently. They also have access to lower shipping rates due to their volume of shipments.
They can scale with your business: As your business grows, a third-party fulfillment provider can scale their services to meet your increasing demands. This ensures that you always have the capacity you need to fulfill orders without having to invest in additional infrastructure yourself.
They offer value-added services: In addition to storage, picking, packing, and shipping, many third-party fulfillment providers offer value-added services such as kitting and assembly, product customization, additional offerings you can provide your customers, returns processing, and more. These services can save you time and money, plus allow you to provide a better customer experience.
How to Pick the Best Third-Party Fulfillment Service Provider
There are a few key factors to consider when choosing a third-party fulfillment service provider. Perhaps the most important factor is customer service. You'll want to ensure that the provider you select has a good reputation for responding quickly to customer inquiries and addressing any issues that may arise.
Delivery times are also essential to consider. You'll want your orders fulfilled as quickly as possible. But it's also necessary to ensure that the provider you choose can consistently meet your delivery deadlines while also accounting for any possible supply chain holdups they may encounter. If they can't, losing sales and dissatisfied customers could cost you money.
Another vital factor is inventory management. You'll want to ensure that the provider you choose can keep their inventories up to date, so you never run out of stock on your products. They should also offer real-time shipping updates, so you and your customers can always track where your products are and when they're expected to arrive.
Finally, storage fees can vary significantly from one provider to another. Be sure to compare fees before making your final decision, so you know exactly how much it will cost to store your products with your chosen provider.
Work with a Third-Party Product Fulfillment Center You Can Trust
Third-party fulfillment services can be an excellent option for businesses of all sizes, so it's worth considering if you are looking for ways to improve your fulfillment process. Do some research and find a reputable provider that can meet your needs and give you the peace of mind that comes with knowing professionals are handling your orders. For help with fulfillment services, contact The H&H Group today. Our years of experience can help you get started in no time, and you can count on us for reliable, quick services.