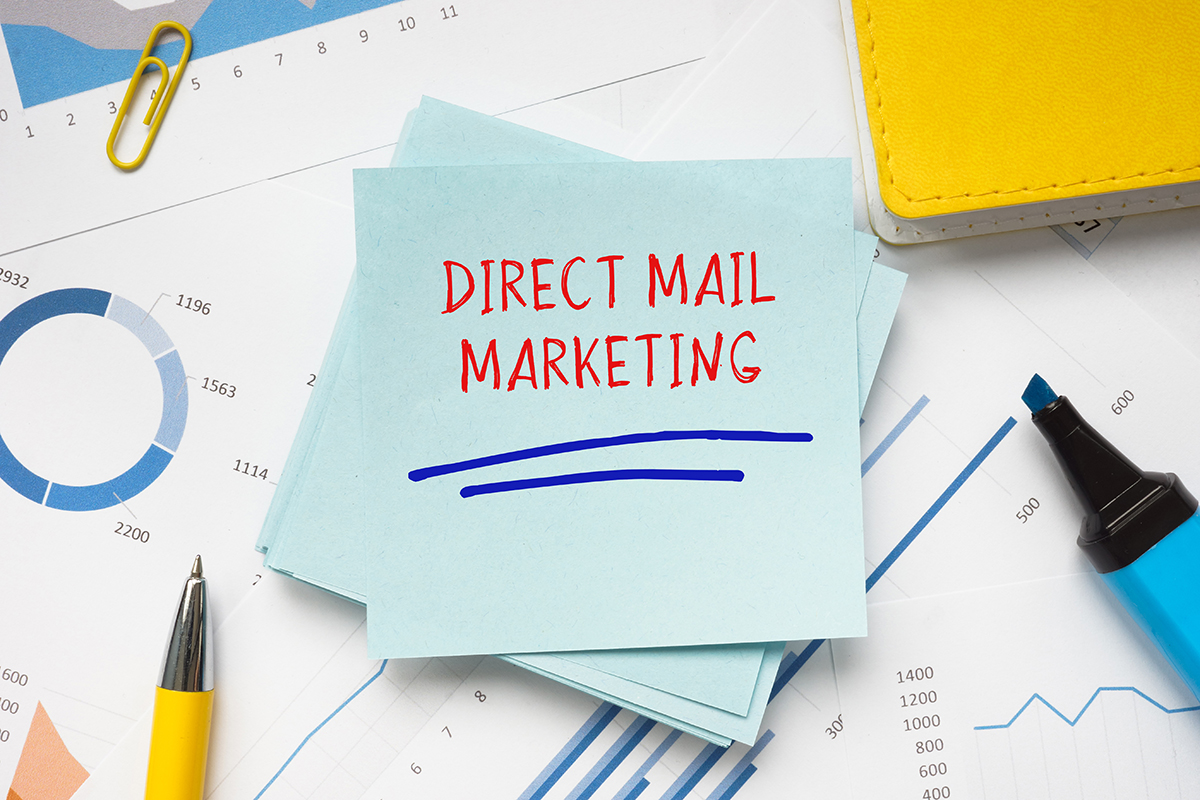 Ask a Direct Mail Agency: What is Direct Mail Marketing and How Can It Help My Business?
Getting your message to stand out in a sea of constantly changing digital ads and 30-second videos can be difficult. The amount of new content a consumer sees daily has gone up exponentially over the last few years, as digital platforms continue to grow and churn out more and more advertising.
While direct mailing through direct mail agencies was a much more common form of marketing before the rise of technology, it has now become something that gives your business a tangible message that reaches the customers' hands directly. This physical marketing technique is exciting and a refreshing change. After all, who doesn't love to receive something in the mail that isn't a bill?
Direct mail advertising can be just what a potential customer needs to realize your business isn't like the rest. But some questions arise when starting with this type of marketing. The H&H Group has seen our fair share of direct mail clients, so we've got an excellent grasp on what works. Learn the answers to seven frequently asked questions in today's blog post or contact us for specific questions for your business.
1. What is Direct Mail Marketing?
Direct mail marketing, as the name implies, is a method of marketing that reaches each person in your target audience directly through their mailbox. It's a powerful and affordable tool to increase brand awareness, promote sales, and unveil new products.
2. What is EDDM?
Every Door Direct mail, or EDDM, is a mailing service that ensures every address in each area can receive mail. We at The H&H Group specialize in this USPS service, so you don't have to worry about learning any postal regulations or rules.
3. How Does Direct Mail Marketing Benefit My Business?
Direct mailing marketing for small businesses offers an incredible return on investment, especially compared to many other traditional types of advertising.
Makes an Impression- Digital marketing is quick and sometimes forgettable, especially when you see hundreds of digital advertisements daily. Tangible, direct mail marketing can touch a customer in a way digital marketing doesn't often do anymore with such a saturated market.

Opening your mailbox and seeing a piece of mail can leave an impression that lasts, especially if you hold onto that mail and see it repeatedly. Maybe you love the photo on the mailer, or perhaps you want to get the deal advertised. Either way, physical mail has mental staying power.


Creates Brand Awareness and Trust- With so many scams on the internet, people are turning towards print marketing and putting more trust into physical advertising. When potential customers get a piece of mail from you, they automatically start to think about you as a legitimate business where they can feel safe purchasing goods and services. When you send direct mail, you put the call to action directly in the potential customer's hands, and it is up to them to decide what they do with it.


Personalizes Your Message- Direct mail is the solution if you want a type of marketing that targets the audience well and stands out among the competition to get your message across in a memorable way. You can personalize and target this marketing to specific audiences, making the reader feel seen and understood. When a person feels your brand aligns with their values and interests, they will spend money on your products and services!
4. What is Bulk Mail or Standard Presort Mail?
Bulk mail is a type that ships cost-effectively because it is a large quantity. Much direct mail marketing for small businesses falls under this budget-friendly mail category. You may also hear the phrase "standard presort mail," but that is just an interchangeable term for bulk mail, as they are the same thing.
5. How Often Should I Send Direct Mail?
When you send direct mail, you decide on the frequency. Some audiences respond better to monthly direct mail, while others respond more to quarterly publications. Testing your audience is the best way to determine how often you should mail out your direct mailers. The mail experts at The H&H Group can help you navigate this and determine what's working for your specific audience.
6. Can I Personalize Direct Mail?
Yes, you can personalize direct mail! Variable data printing can change many aspects of your direct mailers, from the names and addresses of the recipients to the services offered on your postcards, brochures, or other media. You can even utilize this tool to randomize who gets what coupon code if you want to be that specific. Variable data printing makes direct mail marketing for small businesses an extremely cost-effective, flexible option.
7. Do I Have to Design My Direct Mail?
You can determine postcard designs or other aspects of how your direct mail looks, but if you need help, direct mail agencies typically can design it for you! When you work with The H&H Group, we would be more than happy to work with you to create your direct mail content and then ship it all out for you, as well! We can go over every detail with you, from colors, placement, and even what kind of paper works best for your project.
I'm Ready to Start Direct Mailing. Where Do I Find Direct Mail Agencies?
Luckily for you, when you're ready to start a direct mail campaign, we can help! At The H&H Group, we have done direct mail marketing for small businesses all over the Lancaster, PA, area. Our high-quality direct mailers are excellent at grabbing the attention of potential customers and encouraging them to do business with you!
When you're ready to start direct mail marketing, please get in touch with us! Unlike other direct mail agencies, we know the value of this type of cost-effective marketing for small to mid-sized businesses and understand that compelling marketing materials are only the beginning of your relationship with potential customers. Plus, we have an exceptional grasp of postal regulations and can help you utilize our services to your best benefit.