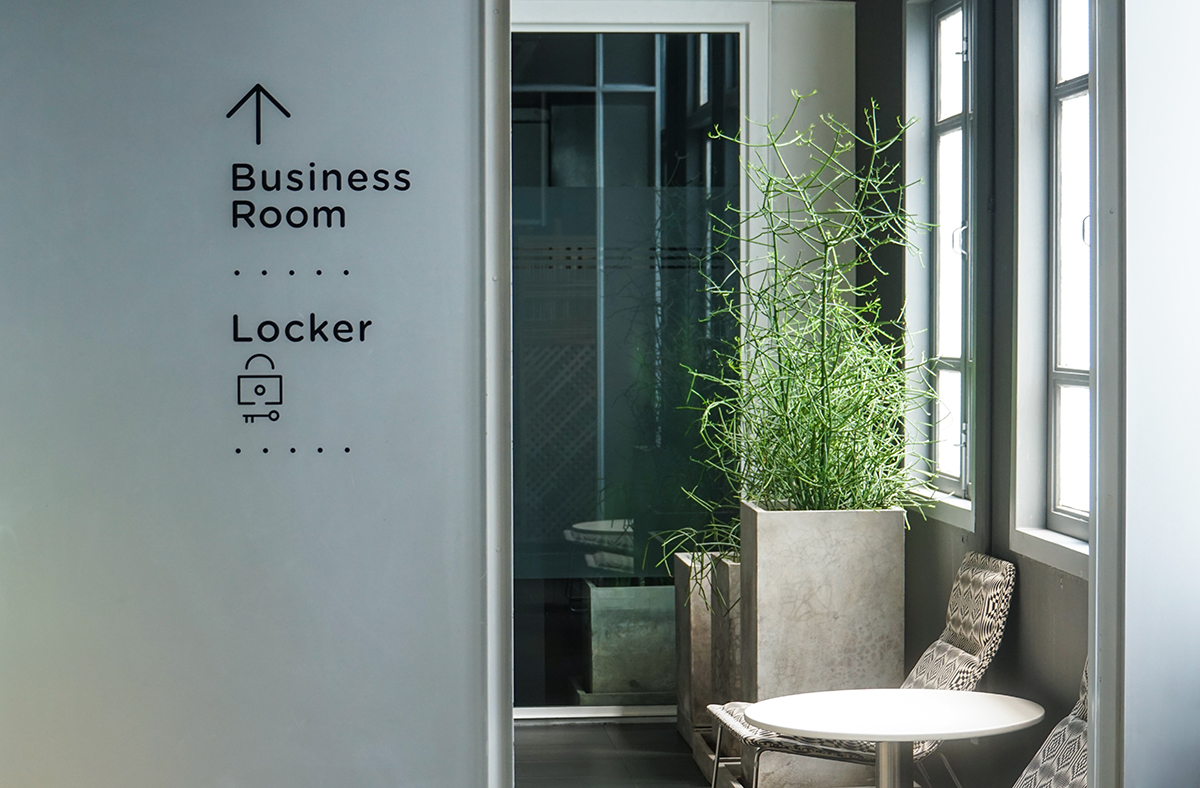 3 Ways Modern Interior Signage Can Improve Your Office
You are the first person to open the office door in the morning, and when you turn the lights on, you feel consistently underwhelmed with what you see. Perhaps your office was designed in the 90s, and little has changed since then, minus the updated printers and smaller, faster computers. Your first thought is something like an office plant or a new motivational poster could make it look better.
After two years outside the office because of the COVID-19 pandemic, many people are currently returning to in-person work, feeling nervous about the change. The office space or business needs a cosmetic refresh, but a motivational poster might not be enough. Modern interior signage might just be what you need to rejuvenate the room and make working in your office exciting.
Of course, signage is crucial for new businesses and offices. However, when we think of modern interior signage, we get excited about all the beautiful options available to liven up a space that has become outdated. But impressing your employees and visitors isn't the only thing effective signage can do for you. Working with The H&H Group means working with the experts to create a wide range of custom interior signage that will excite and inspire you and anyone who visits your location.
1. Improve the Look of the Space
Entice both your employees and customers with the aesthetics of your space! New, modern interior signage is the perfect thing to improve the look of your office without an entire redecoration or remodel. Simply refreshing the signage can help you feel like you are in a new space, which can sometimes help get creativity refreshed and flowing again. There are many types of interior signs you can add, including: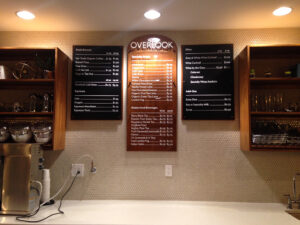 Wall or Window Graphics: Have you considered a mural in your reception area to spruce up the office and make a big impression on people when they first walk into the building? Wall or window graphics can add a tremendous amount to the wow factor of a room.
Banners or Flags: Adding banners or flags is an inexpensive option to upgrade your office or business. They are engaging and instantly grab the attention of anyone who walks into the room. This commanding presence usually comes from their size and bold colors. Because you can often see them from a distance, their aura makes them an instant focal point regardless of where you are in the room.
Wayfinding Signs: It's always inconvenient when you must ask someone where to go in an unfamiliar location. With interior wayfinding signage, visitors can navigate your office efficiently, never losing their way during their time in your office.
Point of Purchase Displays: If your office is part of a business with a brick-and-mortar storefront, you likely have a point of purchase with underutilized wall space. Create brand recognition and visual engagement with point of purchase displays. With a beautiful new modern presentation, you can showcase what you're selling, prices, or your company's slogan to your customers and potential customers.
Improving the look of the space has another benefit—visitors will get to know your brand through the impressions they get through the signs.
2. Help with Accessibility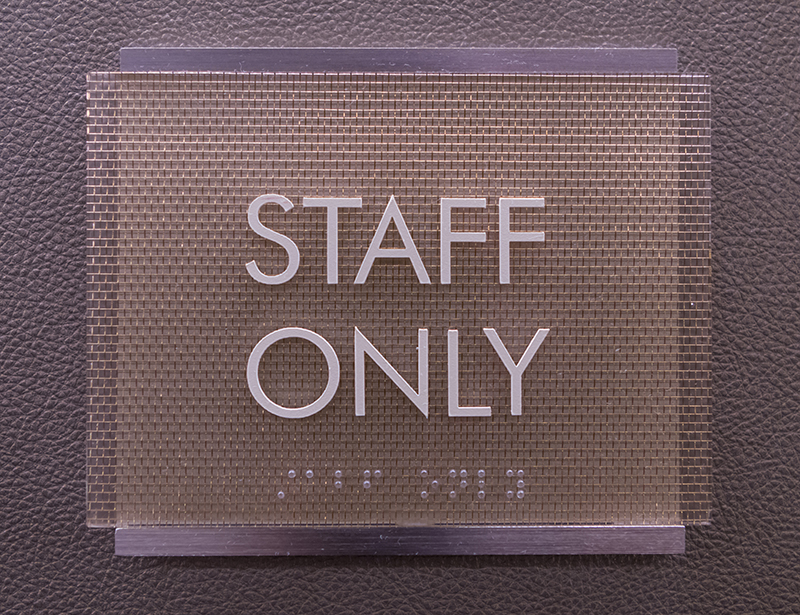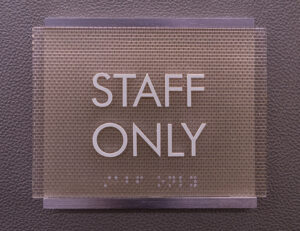 New signage is a wonderful opportunity to make your office more accessible. Accessible signage can be extremely helpful in helping people with disabilities get used to your office or reacclimate if they've been away for an extended period.
While many will dismiss signs made with accessibility in mind as government-issued and bland, that doesn't have to be the case. This type of signage can be beautiful, engaging, and ADA compliant, so your employees and visitors can more easily navigate the building. Including directional signage in your updates can also help new employees get used to the new space!
3. Make the Office Safer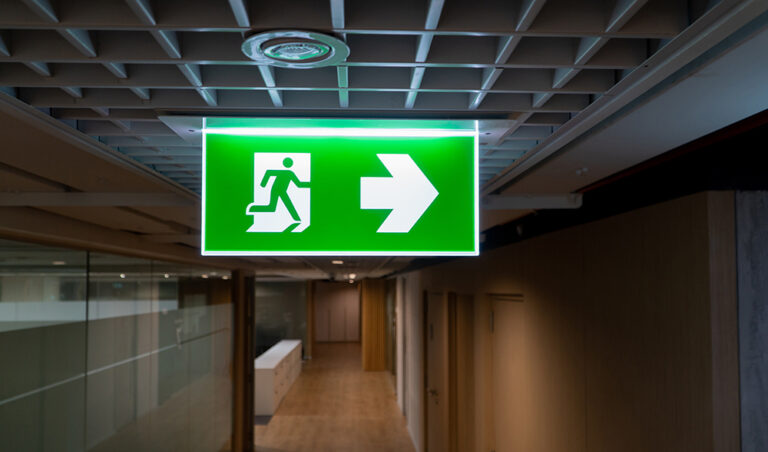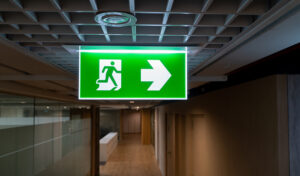 Another aspect of new signage is making the office easier to maneuver during an emergency. When you update the overall look of your office, you can review the safety features and update them, as necessary.
Do you have visible, easily identifiable maps of emergency exits? Do you have signs marking where things are a bit dangerous, like a seemingly random step up onto a platform? Clear signage for potential danger or emergency exits can help keep your team safer in a fire or other emergency.
4. Add Some Personality to Your Office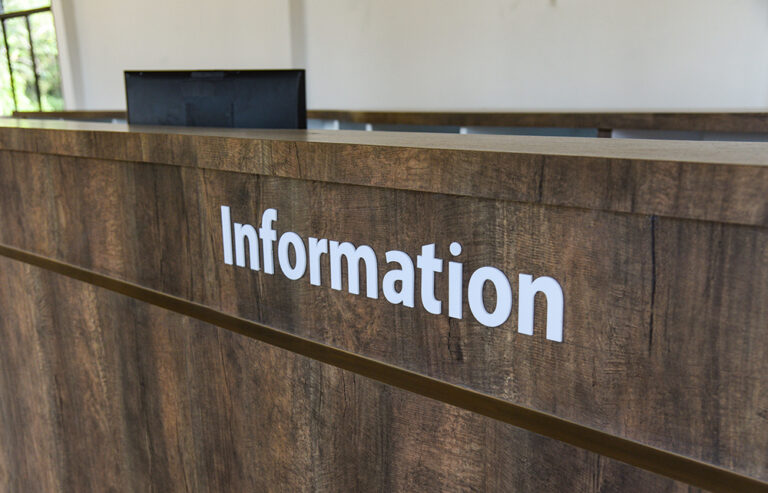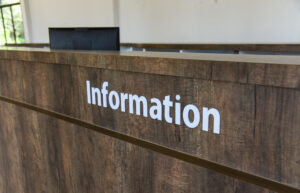 Adding some personality to your office doesn't have to be overwhelming. Unfortunately, almost every office building in the United States is identical in its blandness. You can transform that bland setting with state-of-the-art digital signs, brand-new indoor directional signs, or even a fun banner that welcomes people to the space and complements your outdoor signage.
The modern interior signage you choose represents what you want your customers, employees, and visitors to understand about your brand. Playful signage with puns can showcase your fun, free-spirited company values, while crisp graphics and little text can show that you are a more serious company. It's entirely up to you!
Not Sure What Sort of Modern Interior Signage Will Suit Your Office Space?
While new, modern interior signage can be a terrific way to bolster the look of your office space and create visual excitement, too much of a good thing can be overwhelming! When you work with the experts at The H&H Group, we can help you determine what signs are best for your space and make them for you quickly through our design services.
We want you to love your office as much as possible and for your customers or visitors to feel the same way. No more opening the door to underwhelm; feel excited about your workplace again and bring some color to your space!